This weekend the first Moriston River Race was held up in north west Scotland. Keen to be involved, the team pyranha boys and girls loaded up the van and headed to the highlands for a long weekend of white water fun.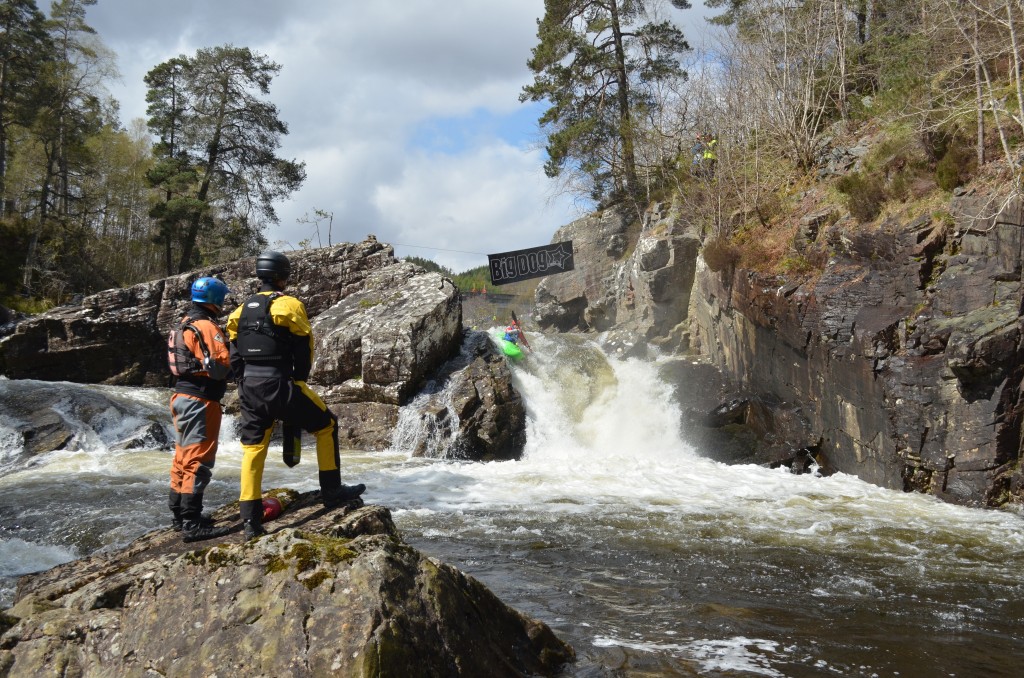 Fifty competitors competitors battled it out to be crowned Moriston River Race Champion 2012, with varying degrees of success…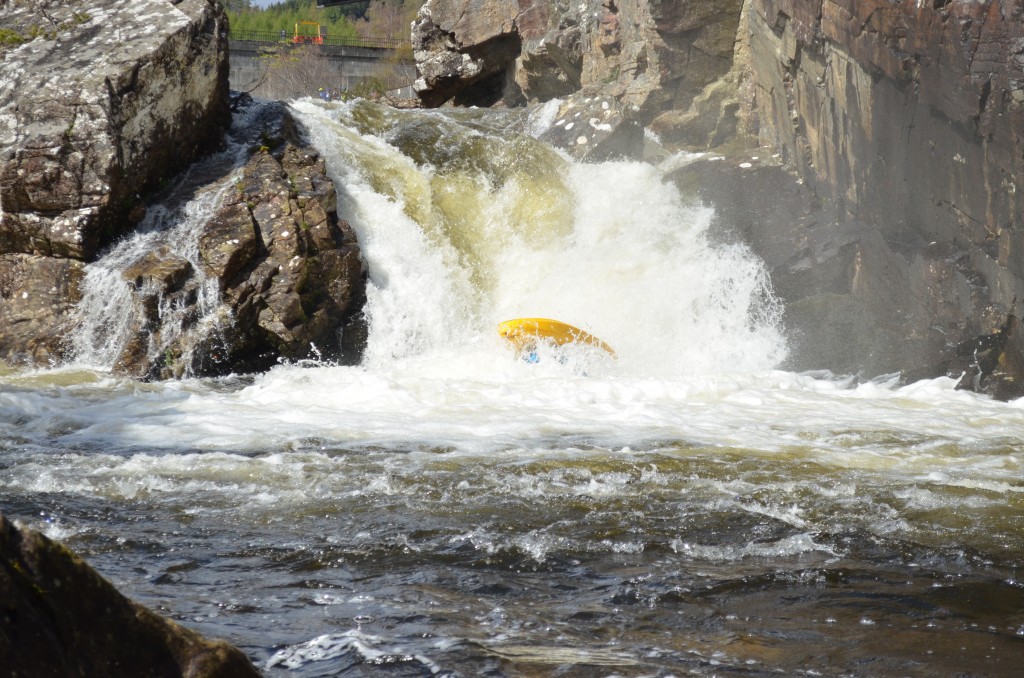 Registration was bright and early in the morning on the sunday, followed by a couple of hours of practice time, to figure out the fastest lines.
Every competitor had two qualifying runs in which to log their fastest times and try to make it through to the Top 20 showdown.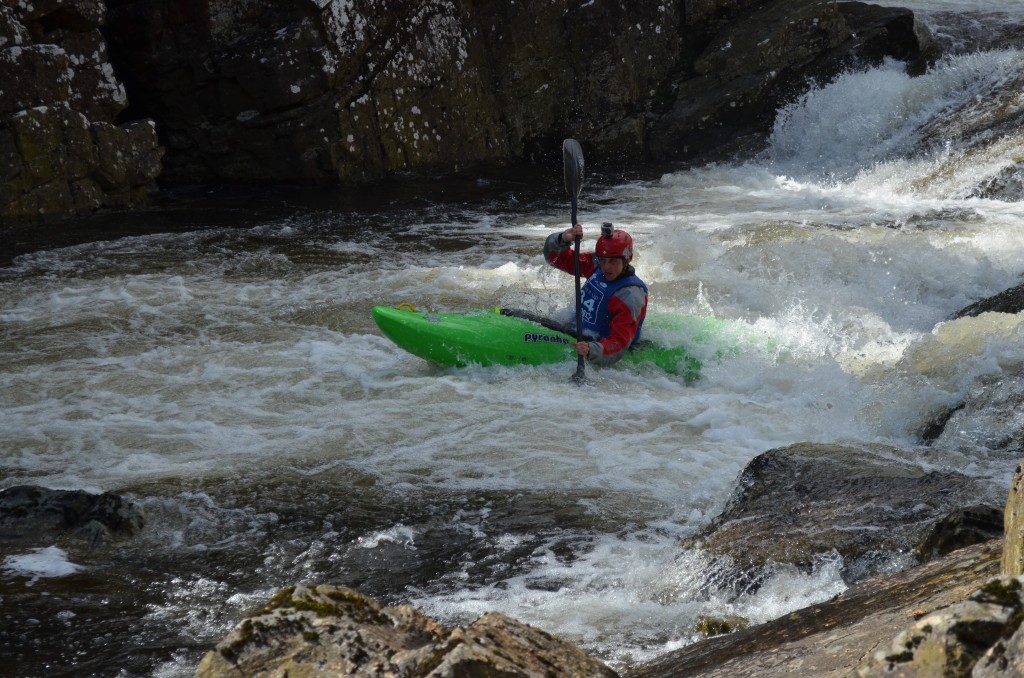 There was a great turn out for Pyranha boats with Shivas being a popular choice. Joe Rea-Dickins decided to christen his brand new Everest, good practice for his upcoming expedition.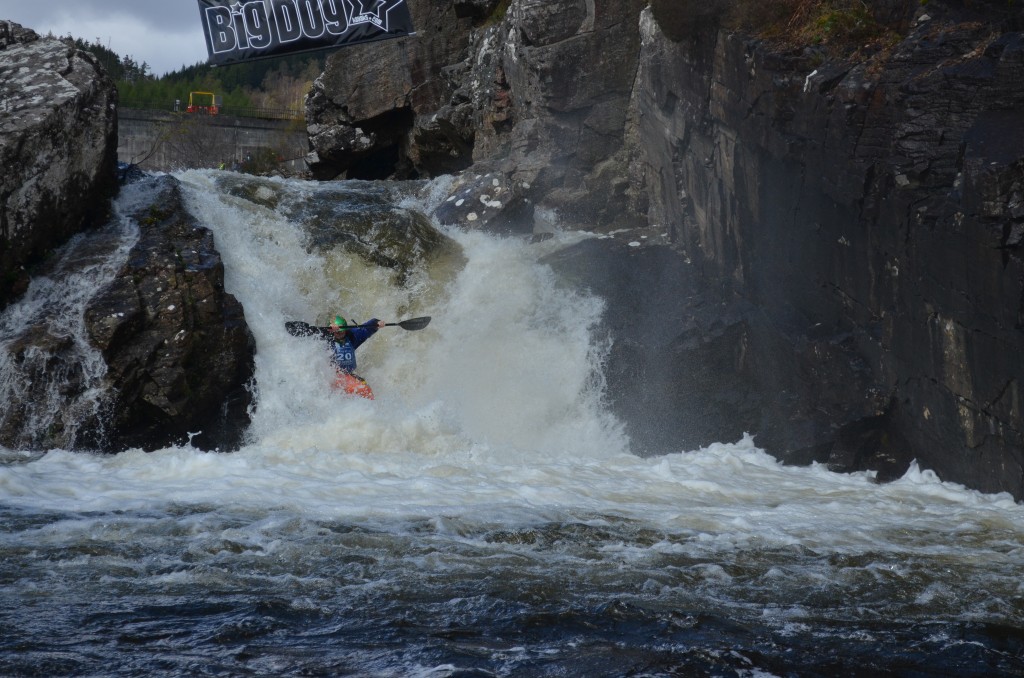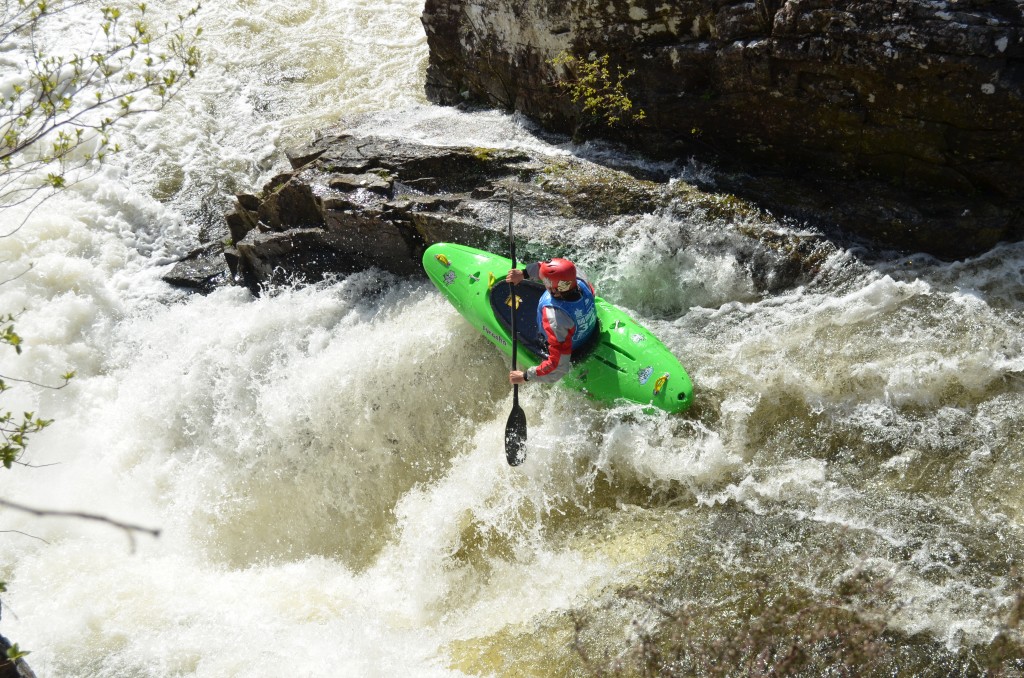 Dave managed to make it into the Top 20 showdown but was pipped to the post by Pete Scutt (1st Place), Matty Nicholas (2nd Place) and Ed Smith (3rd Place). Sandra Hislop laid down a storming time to win the prize for fastest Lady and to beat most of the lads as well.
At the end of a long day there was just enough time at the end of racing to finish off with a last run down.
Words by Dave Hollins, Andy Butler and Fran Kohn.
Photos by Fran Kohn, Liz Forshaw, Andy Butler and Dave Hollins