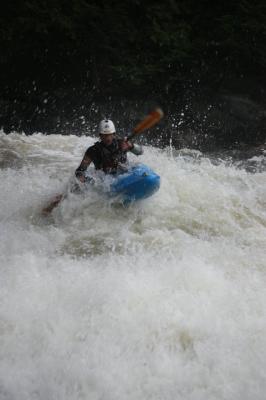 Labor Day Monday saw the first ever Raquette River Race.  For years paddlers have fantasized about how sweet a race on this northern gem would be.  It wasn't until the five 2 nine crew stepped up that it actually happened.  When six Americans and and six Canadians showed up, we realized we had a real international barn burner on our hands.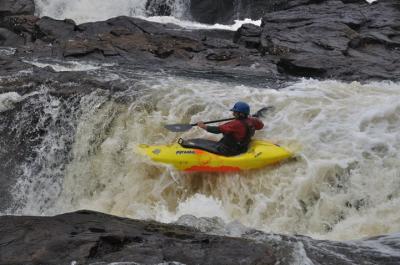 The Stone Valley section of the Raquette River located waaaay upstate New York has quickly been gaining notariety as one of the East's most difficult recreational whitewater releases.  The river drops a solid 200 feet in a little under a mile cascading over 7 distinct rapids.
 
 
 
 
 
 
 
 
A solid American team of speedsters showed up with names like Geoff Calhoun, Adam Herzog, and Clay Wright.  The Canadian crew from Ottowa led by Phillip Kompass, Geoff Boyd, Mike Kobzik, and Mike McKay knew exactly what they were up against.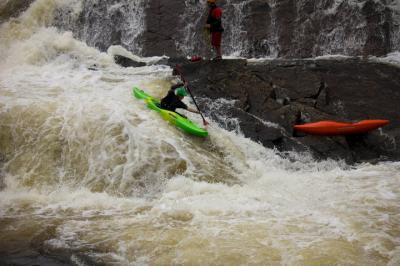 In the end it was sheer domination by the Americans.  Clay came in with the best time,  soon followed by Geoff Calhoun, and myself to round out the U.S. sweep of the podium.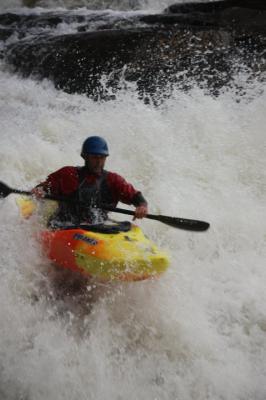 Everyone agreed the Raquette is a bad-ass river to hold a race on, and the five 2 nine guys pulled it off with style.  be sure to check out www.five2nine.ca for some photos and footage of all the action.