It's time to join a movement of paddlers calling for the freedom to paddle on all our country's waters and demanding protection for our precious environment.
Here in 2020, we take our stand.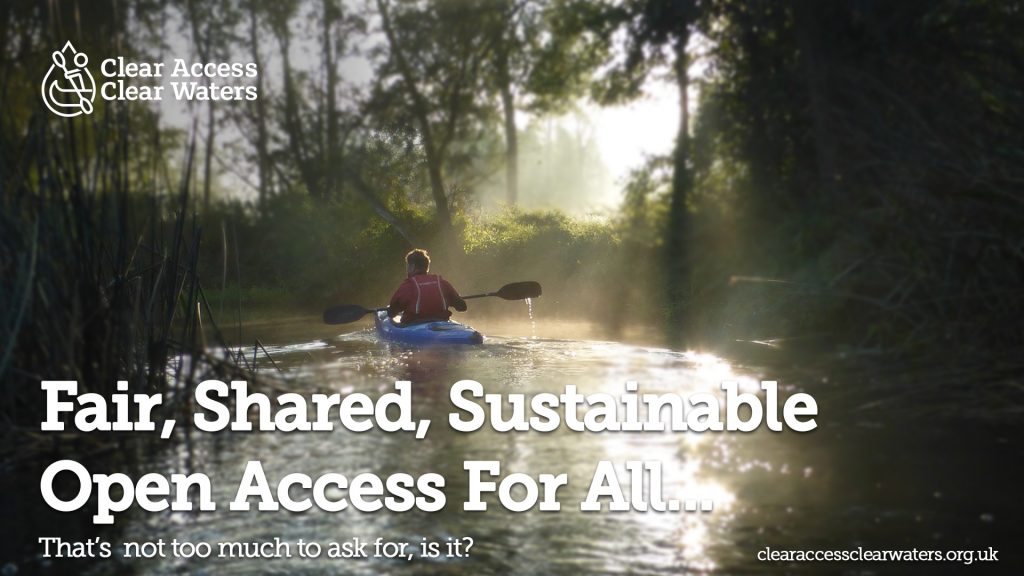 This year marks 20 years of the Countryside & Rights of Way Act; 20 years of enjoying a right to roam on our amazing mountains, moors and heaths. We often take it for granted that our hills and crags are our playgrounds for adventure and fun – but pick up a paddle and on some waterways in England and Wales you will be made to feel unwelcome and often threatened with trespass, or worse.
We believe the right to roam should be extended to our waters – so that more people can enjoy paddling and swimming in all corners of the UK. We also believe our rivers and oceans should be left clean and clear for the next generation; free from the growing tide of plastic pollution and alive with rich native wildlife.
"No one will protect what they don't care about, and no one will care about what they have never experienced."
Ultimately if we cannot access these amazing spaces, then we stand little chance of being able to save them for future generations. Climate Change for many feels distant and too big to grasp. BUT every one of us can play our part, by fighting for the health of our rivers and demanding an equal, shared right of access.
Whatever you are signing up to this January, whether it is 'Veganuary', or 'Dry-January', spare a few clicks to sign the NEW Clear Access, Clear Waters Petition. Lend your support to the campaign urging Government to tackle this issue now. We made fantastic headway in 2019 and it's time to build on that momentum.
These are your rivers, this is your sport. If we remain passive, the status quo will never change.
Visit clearaccessclearwaters.org.uk now to find out more.