1999

Paddlers play and run rivers across the globe in the soon-to-be-iconic InaZone, a kayak which will go on to see two generations and ultimately be awarded Playboating Magazine's 'Kayak of the Decade' award.
2000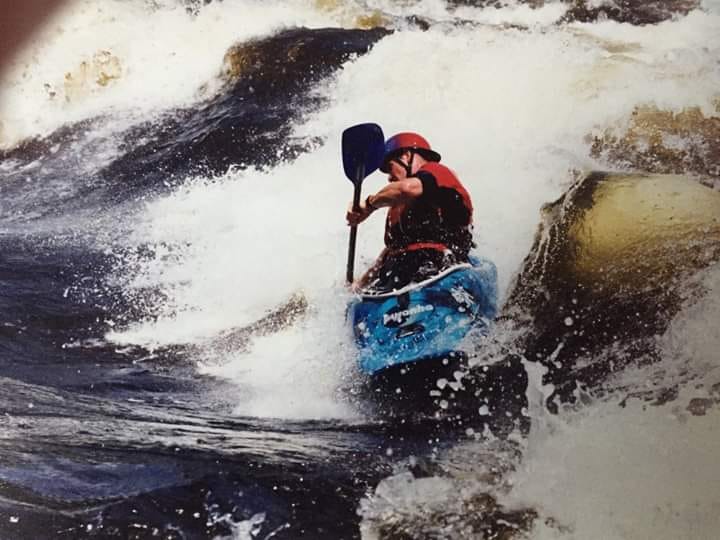 Forward-thinking paddlers have their minds blown by the ProZone, a more radical version of the InaZone which, like many of history's legends, will not be widely appreciated until after its time is over.
2009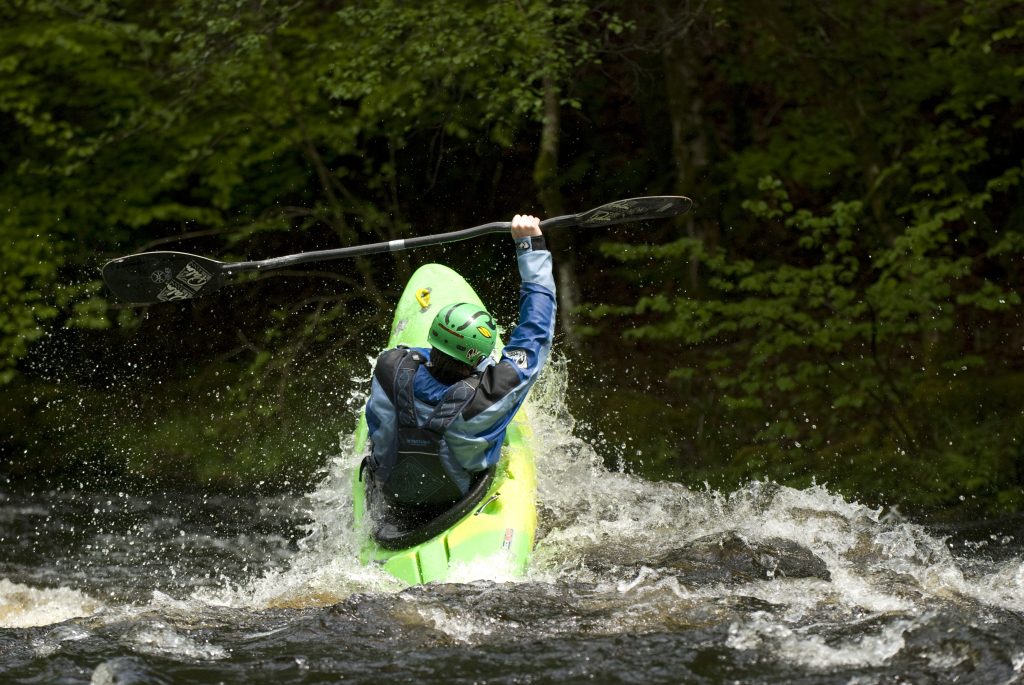 The Z.One arrives in the midst of the 'creek-boat-craze' but finds its place amongst enthusiasts as a great boat for all-round fun and smooth surfing performance.
The year is 2019…
Paddlers have re-discovered the joys of tearing up their favourite runs in kayaks like the Ripper, busting out tailies wherever they see an inviting eddy line, but they want more… dreams of cartwheels, blunts, and whirlwind-fast flat spins call for something a little shorter and slicier in the bow.
Others seek to free up their freestyle, go beyond their training feature, and explore the rest of the river in the kind of comfort and with the ability to catch waves on the fly that shorter, pure-freestyle designs just don't offer.
Then there are those who have done none of the above; they're searching for their first kayak, and want something that will allow them to run their first rivers, learn their first freestyle moves, and get the kind of well-rounded experience that you can only find in a sport like kayaking.
We've made that boat, and we've called it the Ozone…


Learn more about the Pyranha Ozone here.
UPDATE: The Pyranha Ozone is now available in three sizes!
Demos will begin arriving at the dealers below in January, so get ready to make the Ozone the first boat you paddle in 2020:
CHILE
Pueblito Expediciones, Valdivia
UKRAINE
Kyiv Kayak, Boyarka
GERMANY
Sport Schröer, Unna
Kanu-Treff, Augsburg
Kajak-Hütte, Peissenberg
Ulis Paddel & Outdoorladen, Ketsch
Lettmann GmbH, Moers
FRANCE
ZigZag, Albi
Globepaddler, Huningue
Canoe-Shop, Dives-sur-Mer
IRELAND
I-Canoe, Dublin
Bantry Bay Canoes, Cork
WALES
Up and Under, Cardiff
Canoe & Kayak Store, Cardiff
River Active, Llangollen
Radical Rider, Canolfan Tryweryn
ENGLAND
The Boathouse, Norfolk
Above + Below, Lee Valley
Desperate Measures, Holme Pierrepont
Kent Canoes, Wrotham
Whitewater The Canoe Centre, Shepperton
Robin Hood Watersports, Heckmondwike
South Coast Canoes, Wimborne
NORTH AMERICA
The first batch will be on the way shortly, please contact your local dealer to register your interest!