The Rio Maranon; a couple of (probable) facts:
The Rio Amazon used to be called the 'Maranon'.
The Maranon is the primary source of the Amazon.
It is 30% deeper than the Grand Canyon.
It is the longest river drainage in the World.
It's (currently) the longest un-dammed river in South America (some say in the World).
There are currently 21 sites that are threatened with dams.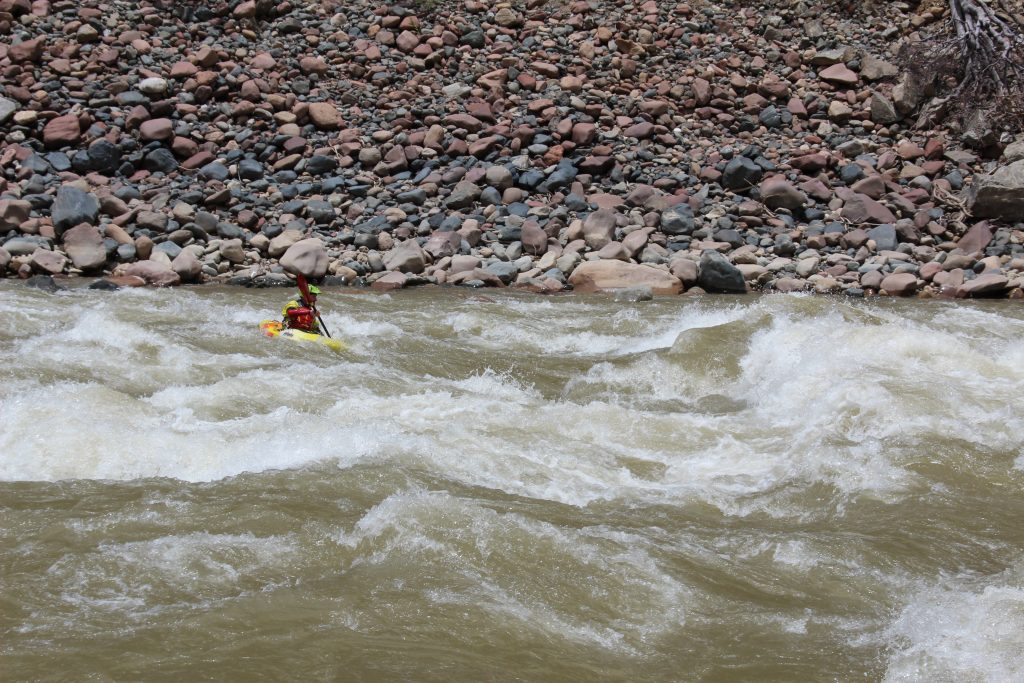 This river is all about the journey; it starts high in the Andes near Huaraz in Central Peru. Initially, the Rio Maranon falls in a series of desperately difficult or impossible cataracts, and by the time it reaches an altitude of around 2100m it has calmed down sufficiently for the mortal to consider getting afloat.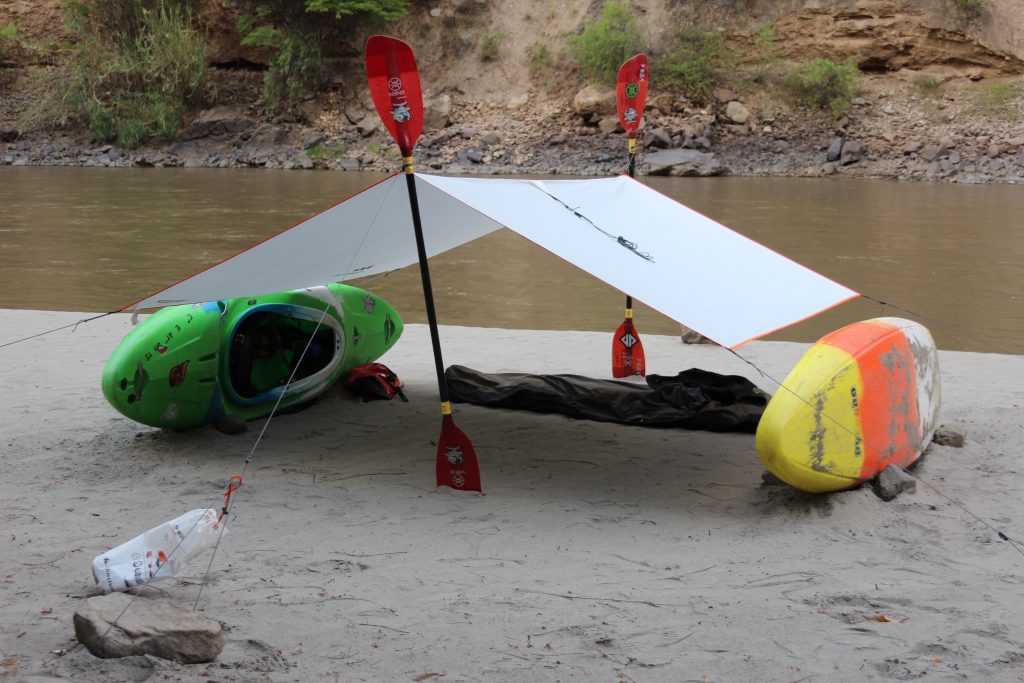 The river flows North through a vast canyon up the centre of the Andes chain, the scenery a mix of the high Altiplano (where the Puma, Condor, and Vicuna scratch a living), and desert canyon (Cactus, Lizard, and Vulture). Eventually, a geological weakness allows the river to flow East towards the Atlantic, a mere 2000km away; by the end of our journey, we are at 350m and camping in the Rainforest.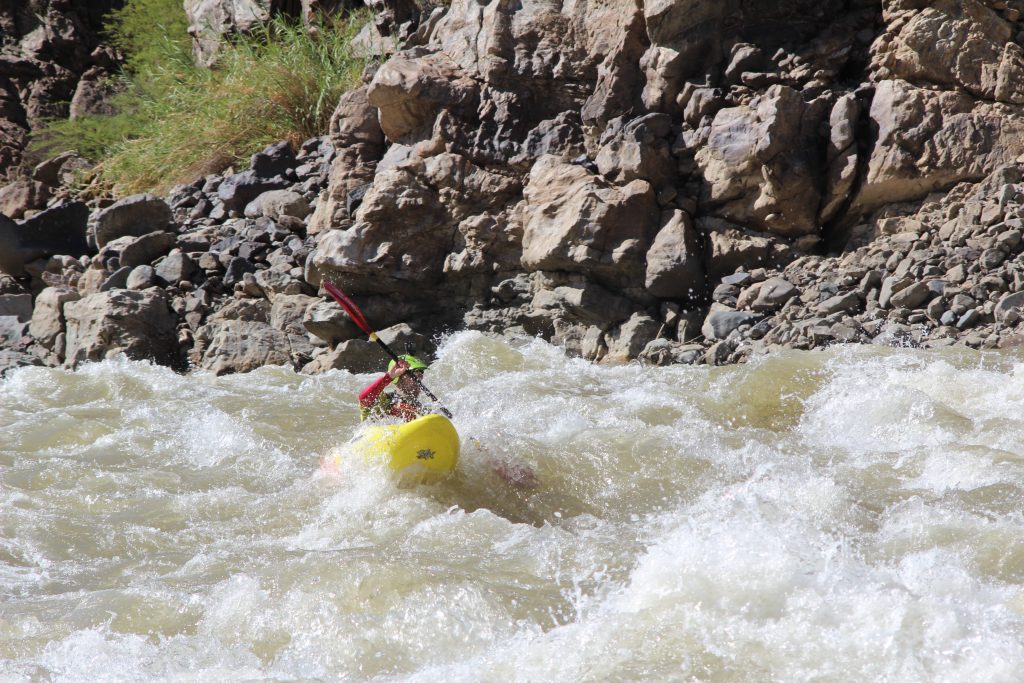 Lots of Whitewater up to Grade 5, 15 days, and 650km of kayaking are the raw figures, but this river is so much more than that. If it's hardcore whitewater, and tales of daring feats that you're after, this is not the river for you. Every bend in the river reveals another breath-taking view, the geology is simply bonkers; the (few) locals you meet are delighted to see you, and gifts of bananas and pineapples appear; the water is warm (though muddy); the beaches are perfect; the river is rarely descended, so you'll see no other paddlers.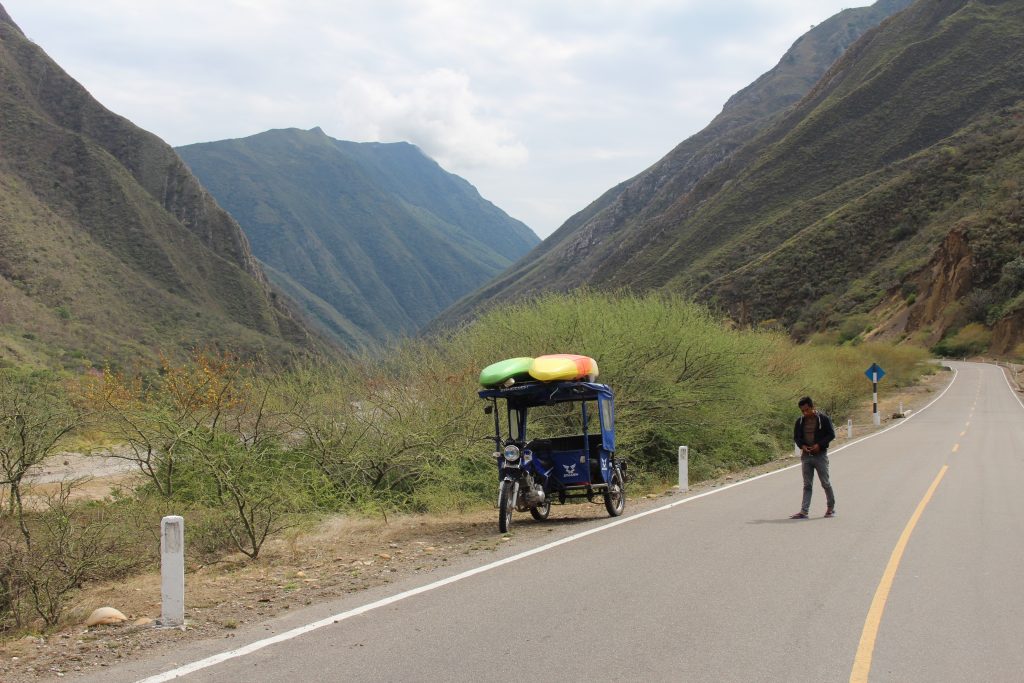 As days pass, the rhythm of life slows; soon there is only Eat, Sleep, Kayak, Repeat. Contact with the World becomes unwanted, the desire to be back on a pristine beach, staring into the fire tears you away from the treats, the plastic litter, the fumes.
Pedro Penia, Ben Muniz, John Vincent, Paul Cripps, and Spike Green, collectively known as 'The Team', would like to thank…
Peak UK / Mountain Equipment / Werner Paddles / Amazonas Explorer / Pyranha Kayaks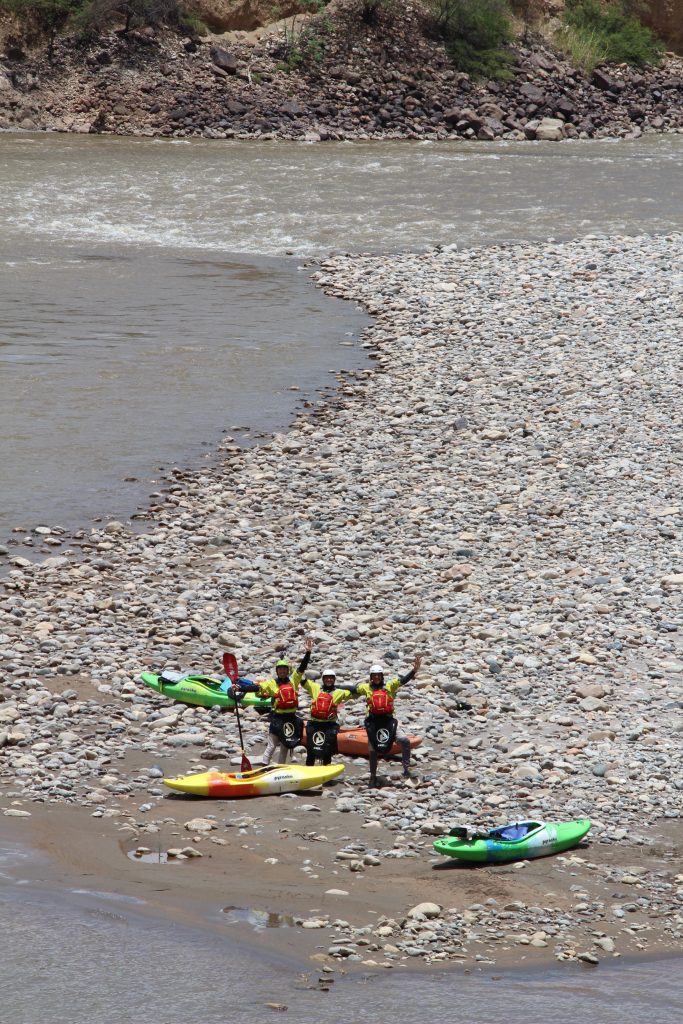 A little about the kayaks…
As Amazonas Explorer hold the Pyranha 'Peru fleet', it made sense to use these boats. I was pleased to be paddling an Everest (one dating from the first Below and Beyond trip in '09), and even after nine years of use under the blazing Peruvian sun this boat was still bombproof. Paul was also in an Everest, while John and Ben 'hot-bedded' in a Burn III XL.
Much as I liked the Everest and trusted it on this and every other trip, paddling it reinforced my love for the Machno and 9R! Hopefully, we can get some of these out to Peru for next time! John and Ben both looked very smug in the Burn.