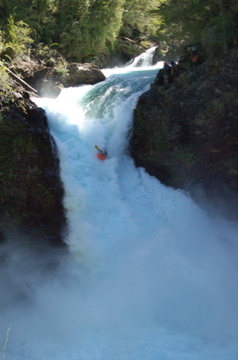 Dave hitting a big boof on the Salto de Alerces on the Rio Manso in Argentina.
The past 3 weeks our team has been traveling around Patagonia seeking out some of the best whitewater on the planet. The weather has been perfecto and the rivers are la mismo. Our group, at one point of 8, now down to 5, spent a week on the Rio Futaleufu enjoying world renowned big water class 4-5, then spending some time across the border to the east in Argentina kayaking beautiful pool drop creeking, and the occasional park n hucks have been scaring the shitz out of us!

Dave entering the Inferno Canyon on the Futaleufu.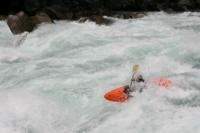 Dave in the Terminator rapid.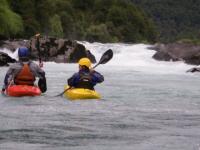 Will Lyons and Kiwi Nick below the Throne Room.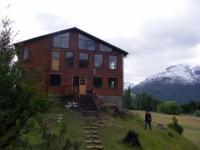 This is where we lives in Futa at the soon to be open Hostel de Nate Mack. Nate is a good friend- you must go to his hostel when youre in Futa-its da bomba.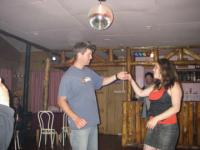 Isaac Ludwig on a Classic night in Futa dancing with la unica chica in town.aka"scorpion woman" o "la Stout"

After our Futa experience we packed up and took the gypsie wagon into Argentina in search of more stouts. The gypsie wagon posing full blown in front of a stout sunset.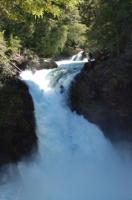 Max Blackburn firing up the stout. Salto de Alerces on the rio Manso.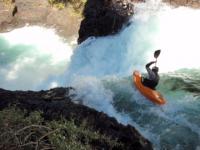 A picture from the top of Alerces, Lining up the Back-flip!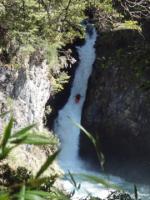 Dave on the slide at Alerces.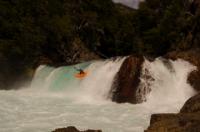 A picture of me on the Rio Manso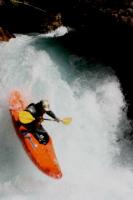 Dave on the best run in the world aka. Rio Ojodeculo. We spent a lot of effort to get this one, and it was well worth it.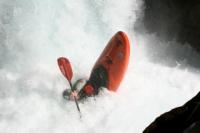 Why you should get a BURN!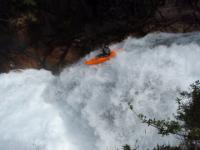 Myself on the Cali-Drop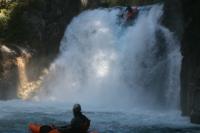 "ill Will" Lyons plugging the mandatory falls on the Rio Todosobreninos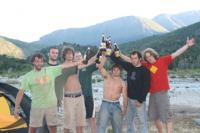 Celebration Bitches! Camping in Heaven celebrating a good run and homie Michael Stratton's birthday.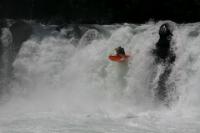 Dave killing yet another boof on the Rio Gol Gol back in Chile.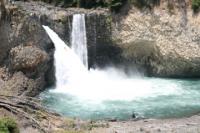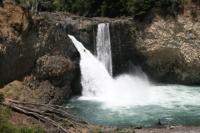 Myself and Sick boy Evan Garcia firing up the park n huck Salto del Nilahue in Chile.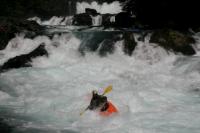 Dave on the Fuy below Salto de Leona.
I think thats it…it has been a pure animal force mission of kayaking-we've done so many different runs, without the pictures they would all be a blur of the sickest rivers in the world. Lots of good times chillin with demshitz, sorry to see brother Dave go home this week, back to pennsyl-tucky-back to diggin holes in the ol' boneyard for him. At least hes killed South America entirely in the past 2 months. As for me, Ive got another month left of straight chillin-next stop is the beach to rest my back. Check back in a couple days for a video of the past 3 weeks. Until then-take it easy.