California
Unlike its northern states, California got hammered with snow all winter long. This provided a large snowpack which, combined with the mellow spring temperatures, made the rivers come in later than usual and led to an extremely long season on the Sierras.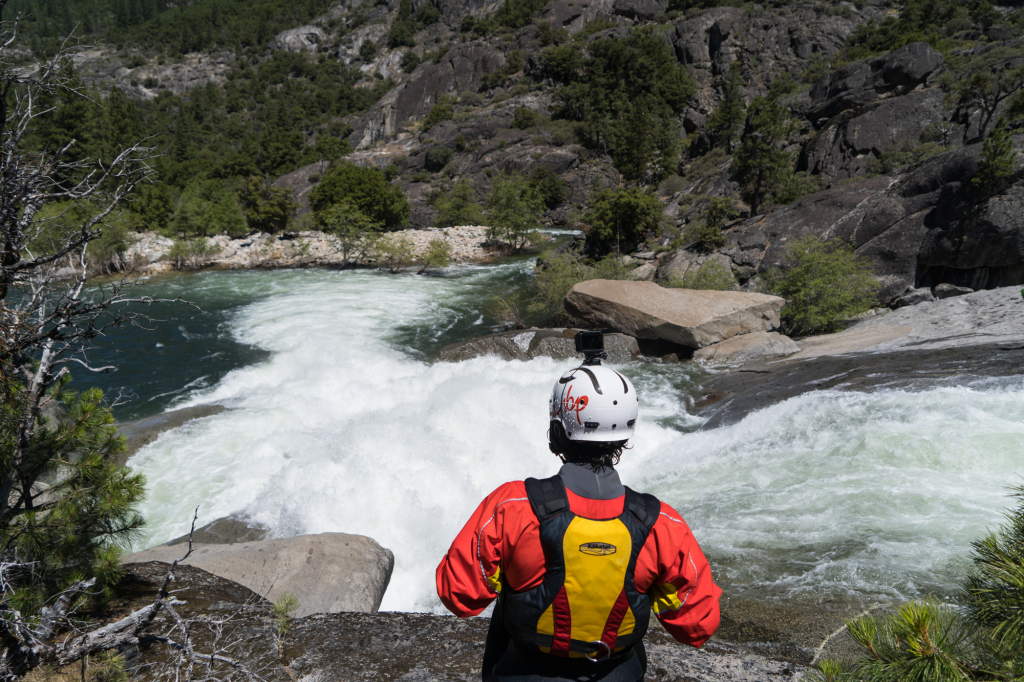 I managed to make the trip down from Washington and partner up with my brother, Aniol, as well as Scott Lindgren and my Pyranha Team-mates from Gradient and Water (Ari, Jordy, and Barny), plus a few other friends, for an amazing couple weeks of boating on some of the best rivers I've ever paddled.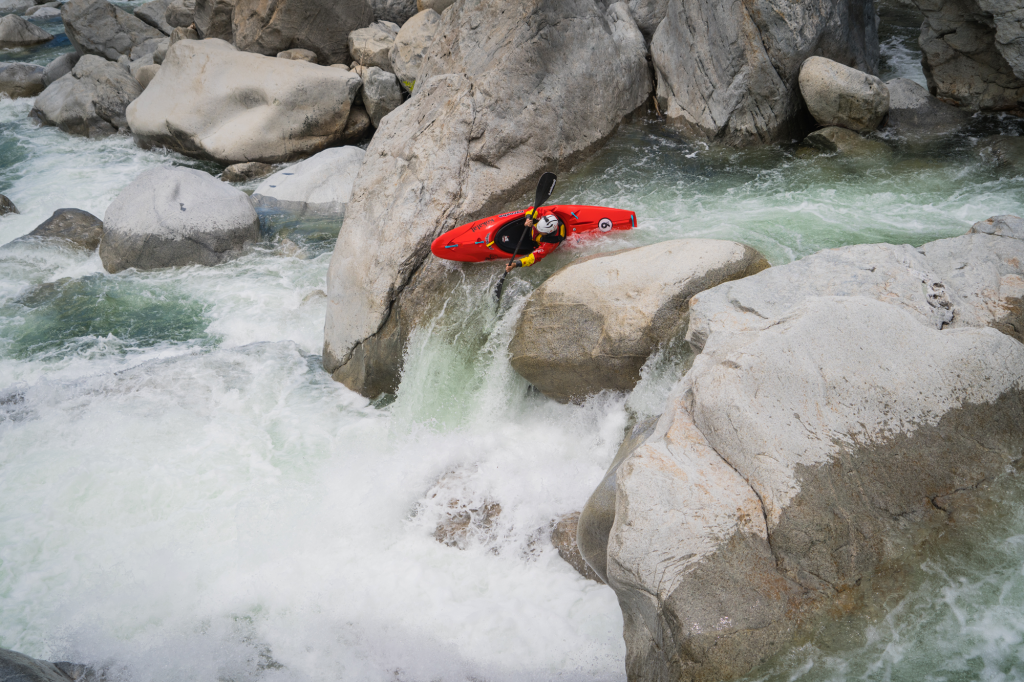 We started off with Yuba Gap on the South Yuba; an epic section of continuous whitewater with really fun rapids running between massive granite boulders. We did two laps with perfect flows, but during our third lap the water was turned off (it's dam controlled); this meant we had to finish the lap with a lower flow, but actually made the last big rapid, 'the Crane', a lot more appealing to run. All in all, it was amazing to get to paddle this world-class section which doesn't run that many times a year.
From there we drove to the North Fork of the Mokelumne River, better known as Fantasy Falls, for an amazing 2 day trip at perfect flows through some of the most beautiful scenery I have ever seen; huge granite domes to the left and right, and some of the highest quality whitewater I've ever paddled! There were so many cool rapids with epic moves, one after the other.
Fantasy Falls has everything; mank, huge granite slides, some scenic flats, boulder gardens, waterfalls, and a big water feel towards the end… oh, and don't forget about the paddle out across Salt Spring reservoir to soak it all in. Once at the takeout, we just wanted to go again, so the next day we did it again in a single day. Knowing the lines a lot better this time, we went really fast and only took some time to scout the bigger rapids. It was an amazing day with my brother, Aniol, and Michael down one of my new favourite rivers.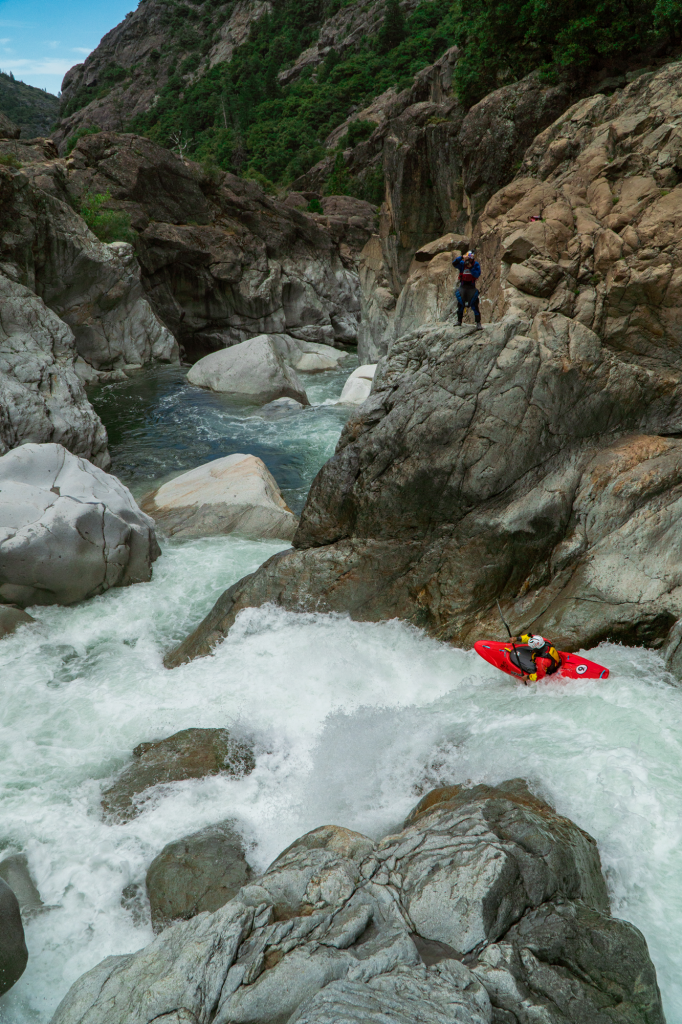 After Fantasy, we drove straight south to get a few laps on the Kern, which was still holding at around 3600cfs. An epic place in the middle of the desert, the Kern is the continuous oasis that nourishes all the trees and vegetation around it and has endless rapids. We had a great time on the Thunder Run and the Cataracts. Thanks to fellow Team Pyranha paddlers, Evan Moore and Carson Lindsay, for the lines and beta; there were so many cool and stout rapids, with many lines to choose from. We did some great laps before the time arrived to head back up to the NW, having had one of the best weeks of kayaking of my life.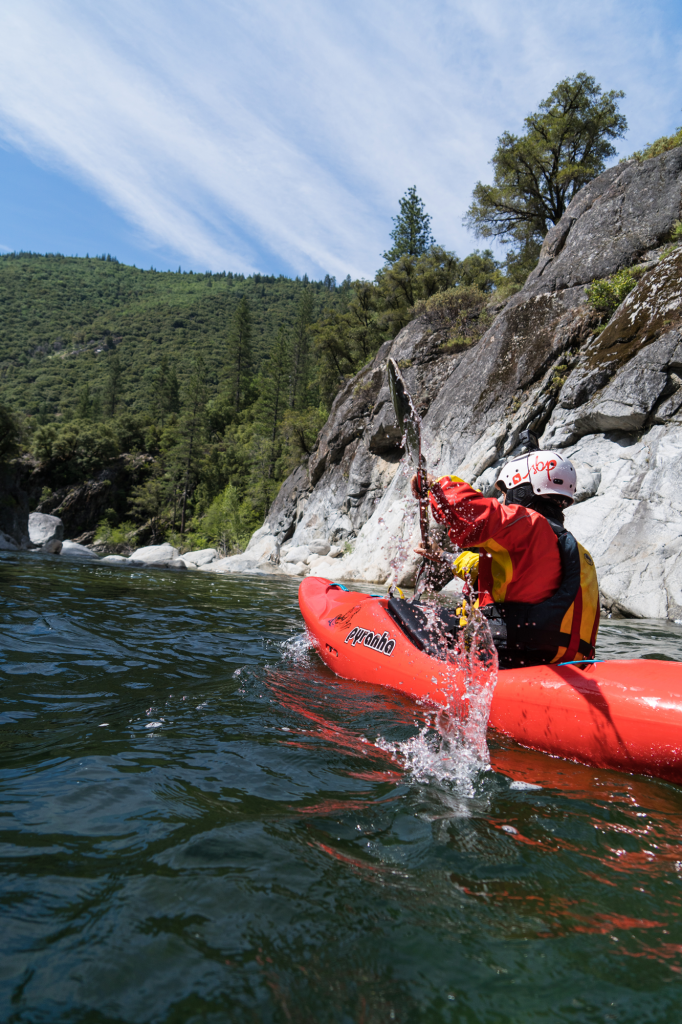 No doubt, California is one of the best places for kayaking on the planet and I cannot wait to go back! Thank you, everyone, for the lines, safety, and good times on and off the water; kayaking is the best!