Back in August and September I spent a good six weeks in Uttarakhand kayaking and spending a lot of time with Shalabh Gahlaut. A firm belief Shalabh holds is India may have the best kayaking in the world, it just needs to be found. I agree. India is already known for its big volume in Ladakh and Arunachal Pradesh, but in recent years more and more groups have been coming to India for creeking. After leaving Uttarakhand we picked an area which has all the right factors to make a great area for steep whitewater; hills and rain. In fact Meghalaya boasts of being the wettest place on earth during their monsoon, and once recieved 26 meters of rain in one year!!! Oddly enough no previous groups of kayakers have clocked onto this beautiful recipie, which has made us the first ever group of boaters to this state.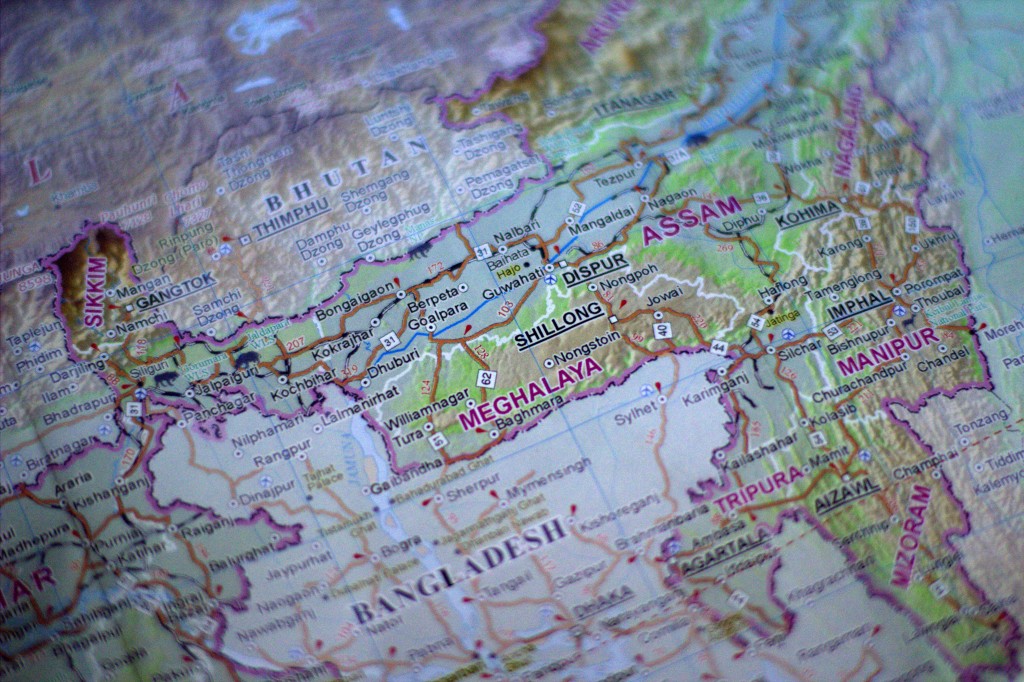 We however are not the first group of water-types to boat here. We ended up meeting Zorba Laloo, a packrafter from Shillong, Meghalaya, who has been getting out with a small group of friends doing some of the easier runs in the area, which meant we were able to start the trip with a bang on a somewhat low, but still exciting run on Wah Rymben.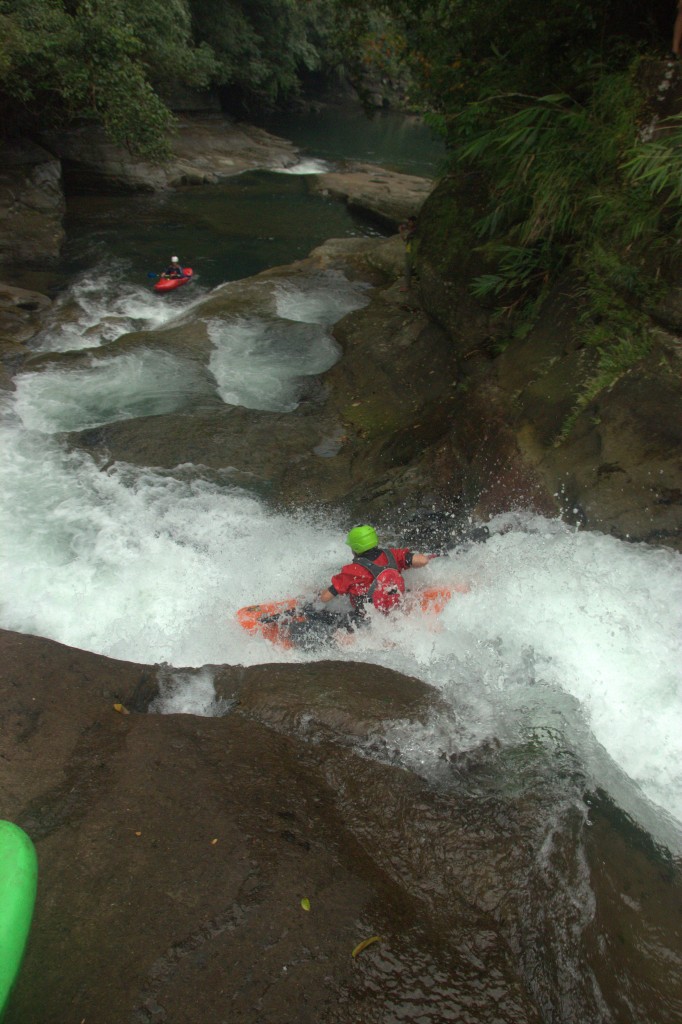 The kayaking hasn't all been easy, the top of the plateau here is between 1,000-1,500m altitude and the rivers all finish at around 50m on the Bangladesh border. One lesson we learned the hard way is full descents here are unlikely to be good. After a day and a half of some solid steep creeking on Wah Umngot we were faced with a 160m set of walled in waterfalls and a two day walk out through thick jungle.
HOWEVER, we have also found gold. The Kynshi river was one recommended to us by a local fisherman after seeing some of our footage. After writing off 75% of the upper stretches which dropped insane gradient we managed to paddle three days of incredible, remote, sometimes steep, other times big volume class 4/5. It was so good we did it twice.
We are now relaxing in Shillong about to make our way back to the UK, sad to be leaving but excited for the future of Meghalayan paddling. Zorba and crew are now stocked with three Everests and plans are already underway for a 2013 trip to high water Meghalaya.
Oh, and I forgot to mention, it might be the only place in India where you can get a decent fry up, trust me, I've been looking for a while: