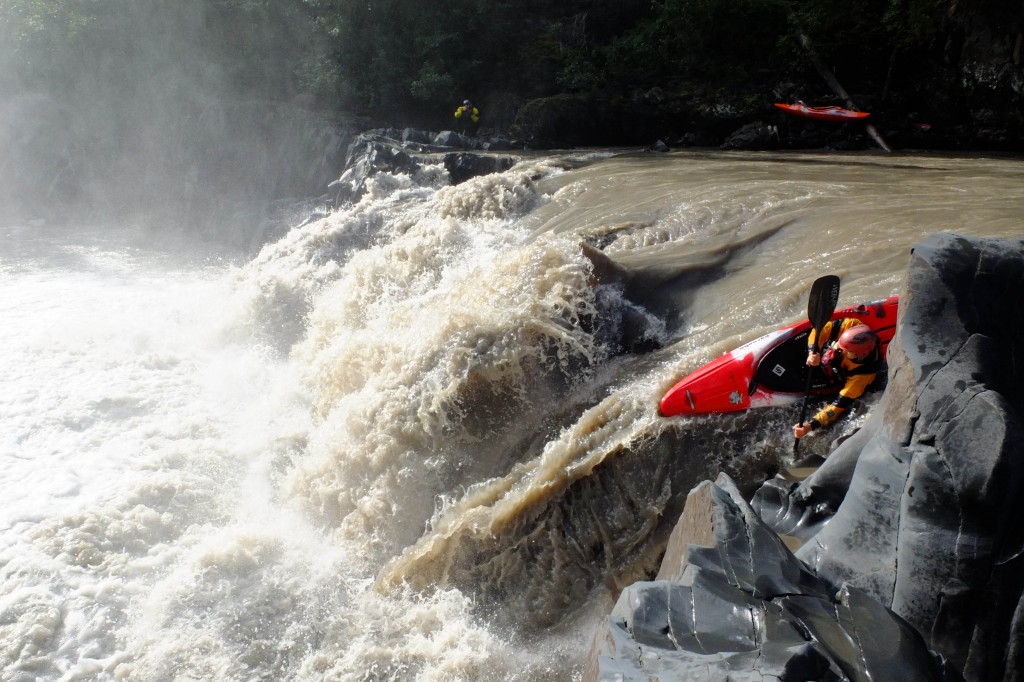 This boat is receiving a huge amount of attention for good reason! I live on the west coast on North America and there are only two boats that people are currently paddling or want to paddle. They are the 9R and the Tuna. Everything else has the same limitations.
Ok, now I understand that a review coming from a team paddler can easily be viewed as bias. However, I can hand on heart say that this is the best kayak I have ever paddled!
I have been paddling this boat for around 6 weeks now. It performs perfectly in all aspects of whitewater kayaking from tight & technical to big volume and pushy.
Its narrowness is the key to many of its pros. It allows for more control on edge making it super fun to get your lean on and believe it or not it makes it a lot more stable in big volume. Being narrow with a slender narrow tapering tail means of less surface area for compression features and boils to grab your edge and if a boil does get you the water has very little leverage to flip you. You have to try it!
The nose rocker allows you to get away with anything! Even when loaded the front is so clear of the water. When you have a last minute boof to perform or a huge surface hole to boost over this is a huge bonus! It has saved me countless times.
Its length means it tracks well, holds a line and is super fast and combined with its narrow waist means it is probably the fastest creek boat on the market!
One concern I have heard being mentioned is that people feel it may be to small for multiday trips. I can tell you that loaded with 5 days of food and a river that starts at 4cms and ends with 1000cms it handled great.
One word of warning, I went from a Burn 3 XL to a 9R. the boats are so different in design that initially the 9R will feel weird! It will feel like it has a lot less primary stability but trust me persevere and this kayak will take you to the next level of kayaking!
This is a revolution people, it is like when Shane McConkey designed the first powder ski! Narrow, slim tapering tail and a lot of front rocker, get on board it is the future.
A huge thank to all who were involved in designing this boat and for Pyranha for making it available! You hit the nail on the head!