This year was amazing, I paddled in 3 countries and 6 states. That might not be a lot, but it is a lot for me.
I started off in January with paddling in Alabama, then was off the water for a while because of knee surgery. Then for my first run after surgery, I was off to the Chattooga in South Carolina for a memorial run. Soon after, it was Coosa Fest in Montgomery, Al. I had a blast there, competing in freestyle, and coming in second place. Next, I was off to Columbus, Georgia with the Columbus Hometown Throwdown. I had the time of my life there, competing in boatercross, king of the wave, watermelon race, SUP, and my personal favorite, freestyle. Coming 5th in boatercross, 5th in SUP, and 2nd in freestyle, I loved it. King of the wave and the watermelon race don't have a placing, the point of those disciplines is just to have fun.
Next I found myself at the Southeastern Kayaking Championship in Bryson City, North Carolina. With coming second in slalom, 12th in downriver racing, and 1st in freestyle. After that I went to the Charlotte National Whitewater Center, where I learned how to have consistent cartwheels and split wheels. That got me pumped, then I was back at the NOC in Bryson City, competing in the annual hometown throwdown, in the freestyle division, I came in 1st.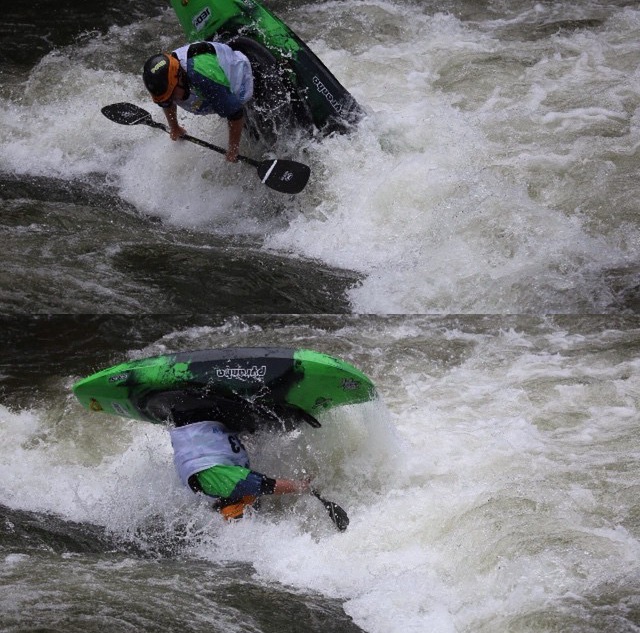 I stayed training at NOC for about 3 weeks, then my parents sent me to the Ottawa for the OKS Keener camp. It was life changing. Keeners has made me a better person and boater. I had the time of my life, I couldn't believe what I got to experience, with big hole beat downs, swift water rescue, first aid training, and big wave surfing. Plus I got to get to know about 15 new friends from all around the world. What made my trip to Canada even better, was that the 2015 ICF Freestyle World Championships were on the Ottawa. Unfortunately I was not there for the competition, but my friends I made at the 2013 ICF World Championships were there, so I got to reunite with them.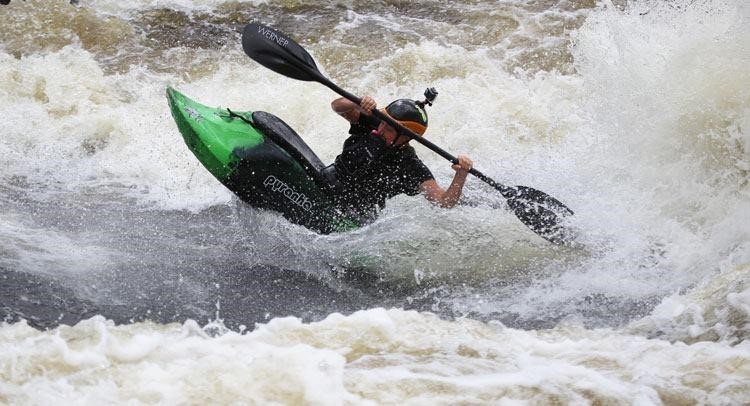 The Ottawa has so many fun rapids like Garburater, where you have so many lines to run. First you can take the main line, which is straight down the middle. If you are like me, you want a fun line, like if you go to river right you have the pipeline. You paddle into a curler wave and then you disappear under water for like 3 seconds. You have the other option of river left of the boof line, there is about a 5 foot drop. You can pogo-stick off it. A pogo- stick is where you pencil into the pour over and throw a sick loop out of it, it's very hard though. Then once you run the rapid you can paddle up to that ledge, which is a pour-over, you can swim into it and you can get sucked under water for about 15 seconds and pop up down river about 5 feet. My personal favorite is the rapid brain dush. It is a huge whirlpool spot to stick boats in, jump in, and squirt boat.
When I went to go back home to Alabama, I stopped at Hole Brothers in Upstate New York. I had a blast there, one of the great things paddling there was that there was a restaurant on the bank of the river, so after you paddled you just get out of your boat and eat. What could possibly be better, kayaking and food, that's amazing. Once I got back home, it wasn't even two weeks, I was off the Gauley Fest in West Virginia. I got to paddle with all of my friends, reunite with my friends from Keeners and other friends from the Ottawa. The Gauley is so much fun. Especially Pillow Rapid, if you get the line right. I did not, I went down it upside down, which was still fun, though it caused a broken camera, busted hands from the rocks, and funny pictures.
After Gauley, I went to GAF (Guest Appreciation Festival) and I had a great time paddling. Since GAF is a special occasion, there is a big release of water, so the Upper Nantahala and Cascades are running. I ran the Upper, but not the Cascades. I will leave the Cascades for 2016 or 2017. I had an amazing time of the Upper Nantahala paddling with one of my really good friends. With big boofs, big holes, and technical rapids, it's a fun run.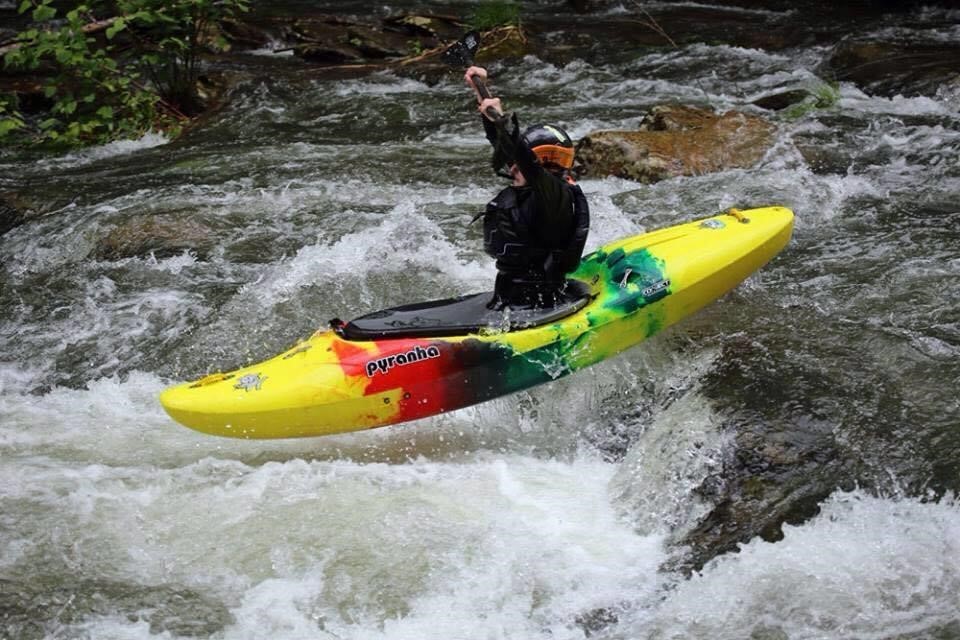 Next up, was the Fall Columbus Hometown Throwdown. That was fun, I made new friends, learned new tricks, and competed. I came in 4th in boatercross, 5th in SUP, and 3rd in freestyle.
So after that, I thought I was done paddling for the year. I guess I was wrong.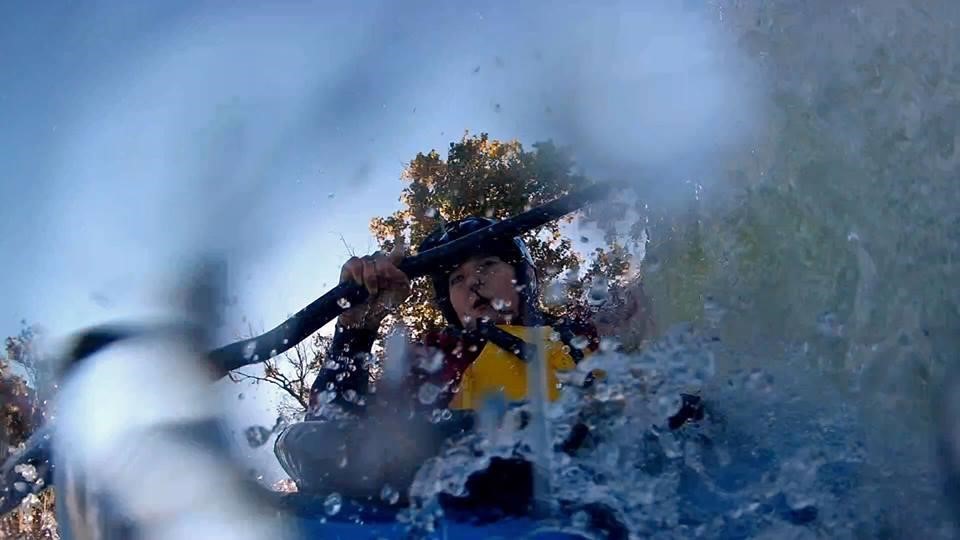 I went to the Tellico River in Tellico Plains, Tennessee. Since it was my first creek run, I was a little scared, plus there was a 15 foot waterfall. Then I got on the water ran it and had a blast. My favorite rapid would probably be either the ledges or Baby Falls.
After that I went to run the South Saughty which is in Guntersville, AL. It was awesome, the river's starting rapid was a little 5 foot ledge, which I thought would be a good starter for people who are learning to boof. The South Saughty had some really technical rapids though, there was one where you had to boof this big hole, paddle your butt off to river left to go halfway under a rock just to paddle back to the right and boof another rock, and paddle to the middle to avoid the undercuts on both sides of the river.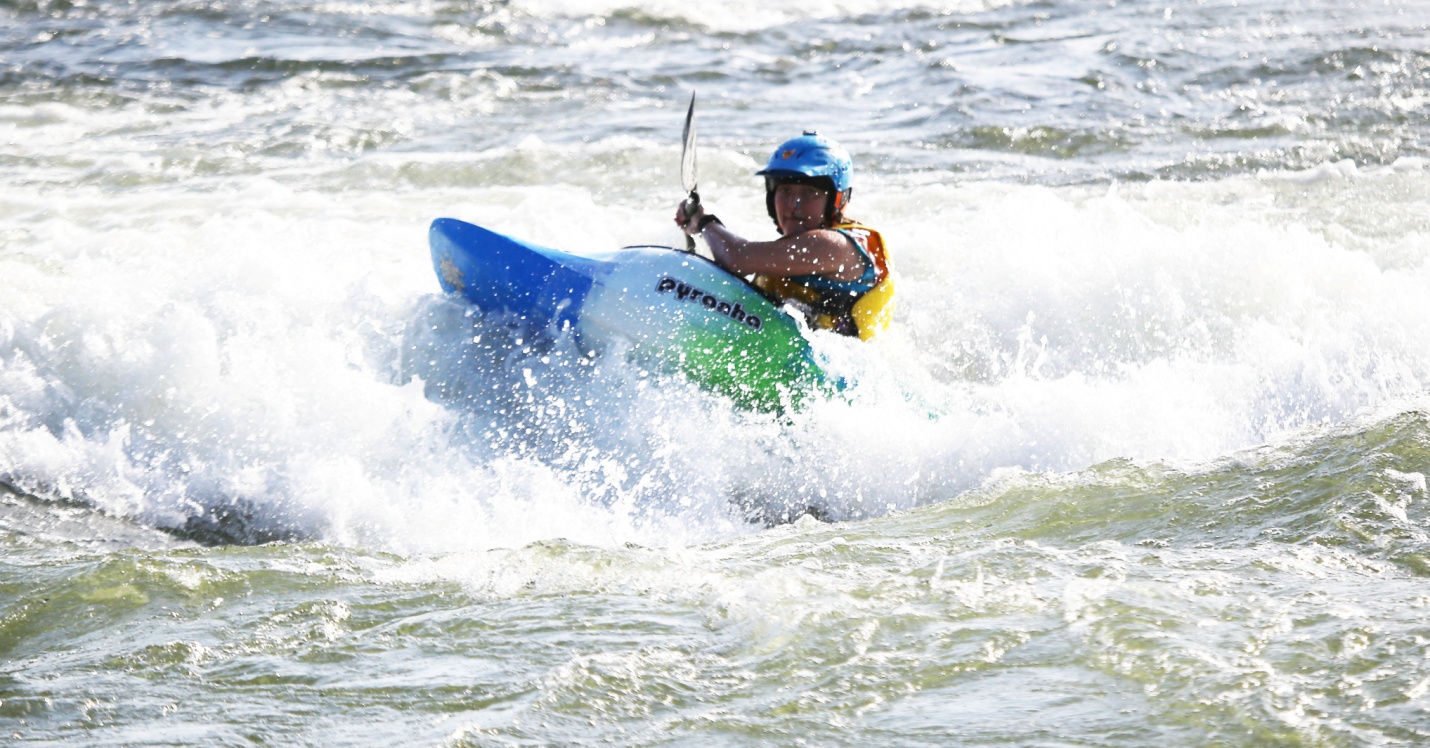 After that run it was Christmas, where it should be cold in Alabama. Nope, not this year. It was 73 degrees in Alabama, I think that's crazy, but that's Alabama. So since it had rained a lot the Mulberry River was up. I went and met up with friends there, the two biggest rapids on there are Lunch Stop and 5-0. Mostly because of the huge ten foot waves. At Lunch Stop there is a nice wave there, it was so fun. I got a couple blunts, pan-ams, and I got my first airscrew. I was super excited about that. Then I paddled down to 5-0, the rapid looked like a rapid on the Ottawa at high water. It was crazy, but the gauge was at 12 foot, so I expected that. There was a good wave-hole, it was fun I got a loop and couple blunts. So that is my end of the year wrap up, I had an amazing year paddling. I am so excited to see what 2016 holds.
Here is my end of the year edit:
Hope to see you on the water,
Cat H.