2012 London Olympics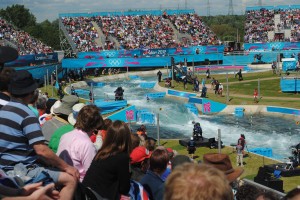 I was lucky enough to get hold of tickets to see the start of the C1 and K1 men's heats of the 2012 London Olympics.
It was a great day out with the Olympic spirit running high through the whole Lee Valley course.
The first heats, were played pretty safe by everyone, all trying to get a solid time to qualify with.
In the men's C1 David Florence, had a fantastic second run which place him 5th for the semi-finals later this week. It was a great performance and the home crowd really got behind him.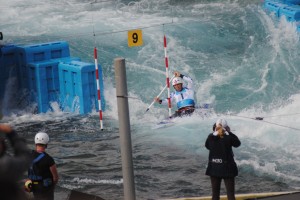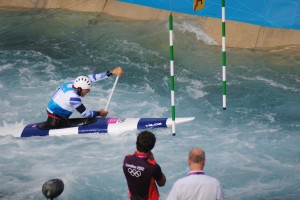 The mens K1 Second heats was a must make performance for Richard Hounslow as he sat in 16th place after the first heat, just out of a place of the semi-finals.
Hounslow gave it his all in the second run and managed to achieve 11th place and secure his semi final position.
The rest of the afternoon was full of fantastic performances from those who had gained a semi final place in heat one and relaxed into the course to produce world class times, especially Hannes Aigner from Germany who toped the leader board at the end of the heats with a great performance.
Despite the ominous black clouds that had gathered and decided to let rip with rain for the last run.