If the original 9R was our chart-topping debut album, then the development of 9R II certainly fulfilled the role of the notorious 'difficult second album'. We've torn out hair, furrowed our eyebrows hard enough to create sparks, and been moments from curling up on the floor in a sobbing ball at several points during the past two years, but here we are, the 9R II is ready to rock your neoprene socks off!


Five years of paddling the original 9R, analysing its performance in competition, and taking on board feedback from Team Pyranha and the wider paddling community brought us to a design brief that called for increased acceleration, higher speed, and more control at top speed. We have never been ones to set the bar low, but coming from the high standards set by the original 9R, there were moments we thought we really might be crazy!
Discussions around how we could increase the hull speed the 9R carried through hydraulic features quickly led us to the realisation that what we might see as imperfections, were quirks that some paddlers had fallen hard for (something like the freckles on the face of that cute barista at your favourite coffee shop). That was when we decided to continue production of the original 9R alongside 9R II, so we could give the design of 9R II room to progress without breaking any hearts.
One of the key areas we identified for development was reducing the rise of the bow through features such as drops and larger stoppers without harming the paddler's ability to lift the bow when boofing, either when flat or on edge; in this vein, we trialled a few ideas which could conservatively be described as 'unique', such as mirroring our innovative bow wave deflectors on the stern of the kayak and a wedge-like kicker on the stern. These concepts were all either toned down, or rejected completely, but ultimately led us to the final design of the 9R II.
So what features made it to the final 9R II design?

The overall width of the hull's planing surface has been maintained, but with the centre portion narrowed down just a touch for faster straight-line speed and edge to edge transitions.
A tweaked rocker profile with a subtle stern kicker ensures maximum effective waterline while the kayak is being driven forwards but releases the stern when you ease off the power to enable tighter turns; essentially, the 9R II gives you the speed of a 10' kayak, with the manoeuvrability of an 8' kayak.
Width has been added higher up the cross-section around the seam line, particularly towards the stern, leading to softer stern sidewalls for smoother moves, whilst maintaining enough of the stern control edges for tracking and carving.
The combination of that wider stern, tailored rocker profile, and stern kicker help reduce tail tapping when coming off the lip of drops and keep the bow down when travelling through features, while a slightly wider bow and secondary release edge in addition to the bow wave deflectors keep the hull planing at speed on the water's surface.
A pronounced peak to both the bow and stern decks promotes more efficient shedding of water when punching through features or resurfacing after drops, and in combination with additional volume focused around the stern deck, increases the handling on bigger volume runs and for paddlers at the top of the weight range.
Paddle entry cutaways allow more efficient, vertical placement of key strokes, and are shielded from water-loading by a bow volume step which is tied into the style of the bow handle recess.
A bow rescue point has been added to complete the array of drop-forged aluminium security handles and rescue points; a rescue point was chosen rather than a second, full-sized handle to keep the overall weight of the kayak to a minimum.
The open stern handle recess we experimented with on the 9R Large to increase the efficiency of water shedding from the stern deck, and which has now also been tried and tested in the Machno, carries through into the 9R II; the handle is placed slightly inboard for protection, but remains easily accessible for off-the-water handling of the boat and swimmer rescues.
…and most importantly, we freshened up the styling and made a few other small tweaks to create something we're confident will be an even bigger hit than the original 9R; bringing back the analogy we began this post with though, just like you can go back and listen to your favourite band's debut album, we're still making the original 9R and smaller/lighter paddlers or those who prefer a 'sportier' edge can still go paddle it if they prefer.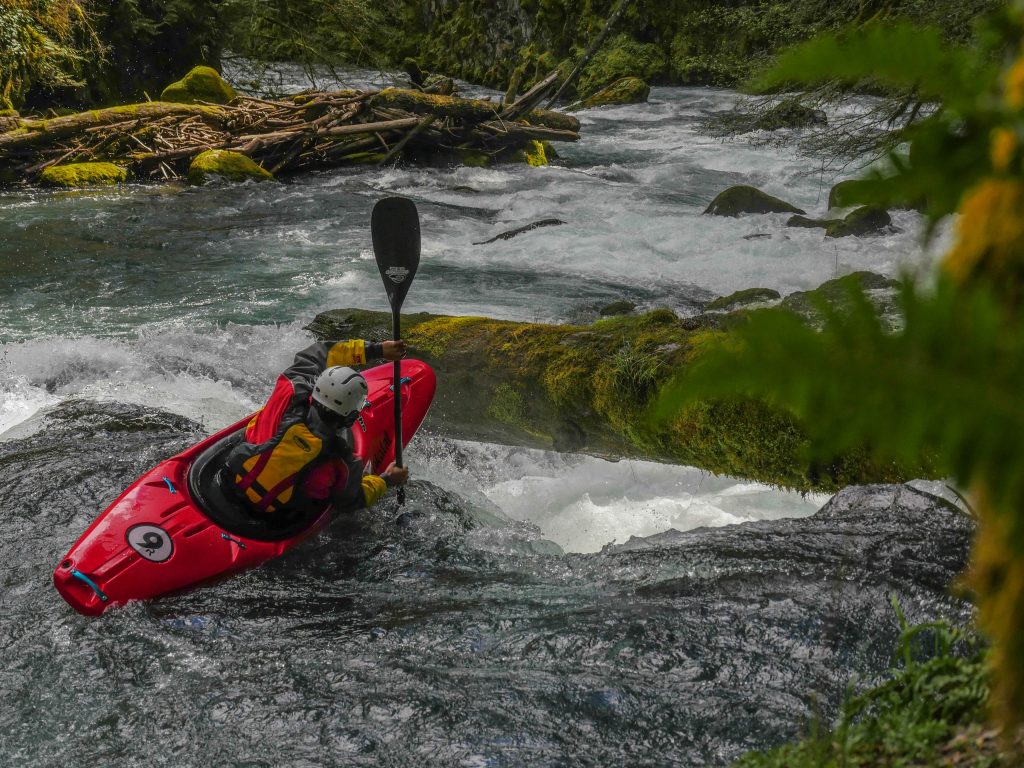 In short, the 9R II will offer paddlers a faster ride, with greater control for smoother moves. It might have been a long time in the making, but it's far from slow!
9R II Medium is in production now, and we've turned our sights to tailoring the design for larger paddlers to produce a 9R II Large later in the year.
Think you know what it's all about? You don't until you've paddled it!
Book a 9R II demo at your local dealer now:
GERMANY
Sport Schröer, Unna
Kanu-Treff, Augsburg
Ulis Paddel- & Outdoorladen, Ketsch
FRANCE
ZigZag, Albi
Globepaddler, Huningue
Passion Nature, Saint Jean d'Illac
KAYAK4U, Chatelay
ITALY
Ozone Kayak, Quinto di Treviso
NETHERLANDS
Kanocentrum Arjan Bloem, Wormer
AUSTRIA
Source to Sea, Innsbruck
NORWAY
Padlespesialisten, Arendal
SLOVENIA
Alpin Action, Kobarid
CZECHIA
Vodak Sport, Brno
UKRAINE
Kyiv Kayaks, Bojarka
ENGLAND
AS Watersports, Exeter
Desperate Measures, Holme Pierrepont
Above + Below, Lee Valley
Marsport, Reading
Northshore Watersports, Tees Barrage
Whitewater The Canoe Centre, Shepperton
Go Kayaking North West, Runcorn
Robin Hood Watersports, Heckmondwike
Canoe & Kayak Store, Gloucestershire
Wet & Wild, Hull
Kent Canoes, Wrotham
South Coast Canoes, Wimborne
WALES
River Active, Llangollen
Canoe & Kayak Store, Cardiff
Radical Rider, Canolfan Tryweryn
IRELAND
I-Canoe, Dublin
Bantry Bay Canoes, Cork
NORTH AMERICA
Next Adventure, Portland OR
Zoar Outdoor, Charlemont MA
Nantahala Outdoor Centre, Bryson City NC
US National Whitewater Centre, Charlotte NC
Rock/Creek, Benton TN
More are on the way!
Please contact your local dealer.
AUSTRALIA
Gippsland, Newlands Arm
Nomad Kayaks, Mount Martha
NEW ZEALAND
Long Cloud Kayaks, Christchurch
It's #9RTooGood