I finally broke down and went to see the doc for my shoulder and knee. After two MRI's, it turns out I have a torn rotator cuff and torn articular cartilage behind my patella……bummer……no skiing for a while and no hard paddling for six weeks. So why not get out and go on a beautiful, multi-day, class II adventure??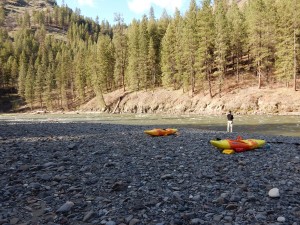 I live in Idaho, so I'm very lucky to have many wilderness rivers right out my backdoor, and I think easy self-support kayaking is going to be the best way to get out and stay strong during my six-week recovery. I started with a three-day trip down the Grand Ronde in northeastern Oregon a few weeks ago. Except for my boyfriend, Scott, and I, the canyon was empty of humans and full of wildlife. We saw a bear from the river, a herd of elk while hiking, and river otters. Since it is still actually winter, the first night was really cold and we woke up to ice on our tent and a foggy canyon.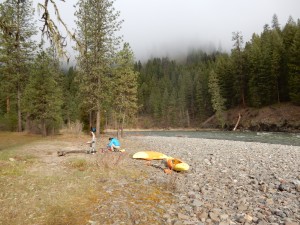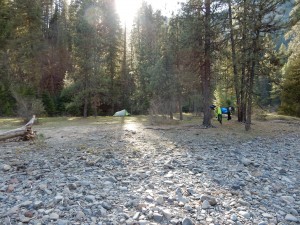 I paddled a Shiva and Scott paddled a Burn, and between the two of us we easily fit enough gear, food, and tent to stay warm and have a few beers at camp. I think easy multi-days are a great was to get out and have a fun adventure while giving yourself a chance to get your gear dialed in for self-support kayaking. I'm so fired up on multi-days that I just ordered a Fusion so I go on wilderness trips for weeks at a time!!!