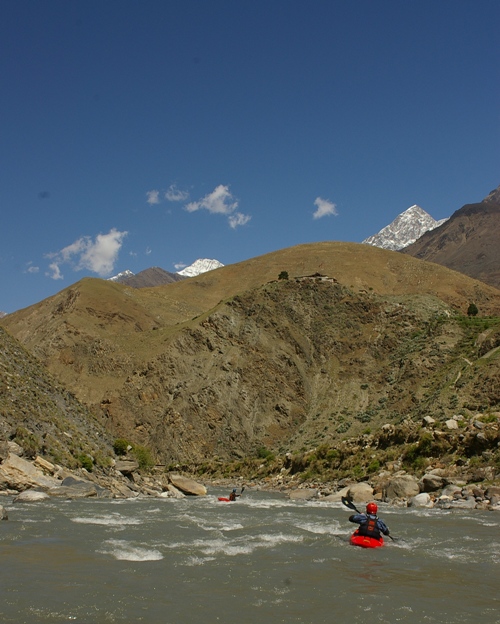 Passing Tibrikot Gompa at the start of the river
We have just got back to Pokhara after sucessfully paddling the Thule Bheri River in Western Nepal, and oh boy, what a river!  The town of Juphail at the top of the river can only be reached by a short flight or a very long hike, we chose the first option.  The river starts with some incredible views of the surrounding peaks before entering the first gorge where the action really starts…
The start of the hard paddling, from here it just keeps going
…and once it starts, it doesn't stop.   The river remains at incredible quality continuous class 4/5 for the rest of it's 100 km length.  Fresh snow on the surrounding hills meant that for our first day on the river we had high levels and grey water, making for an intense time in the first gorge.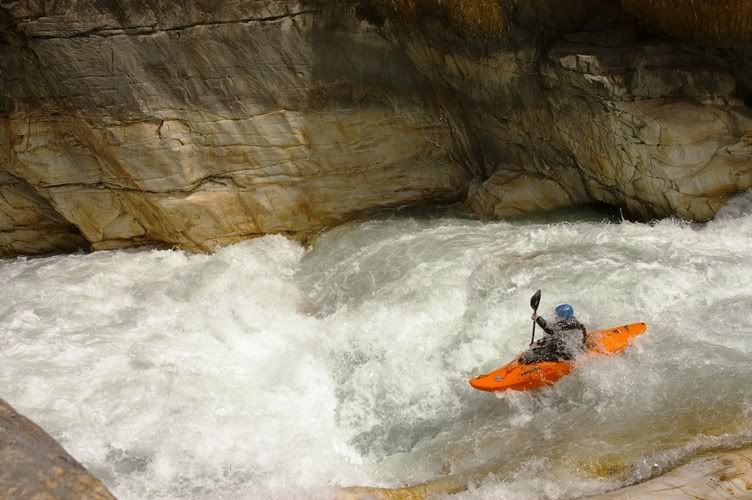 The fun continues on the second day…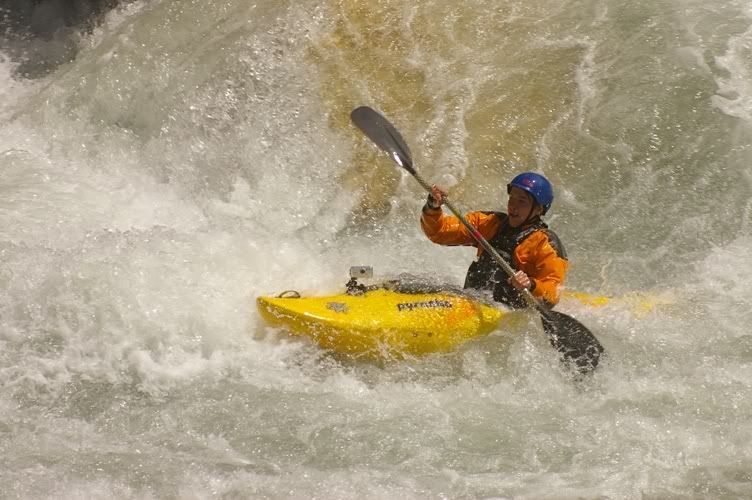 …and the third…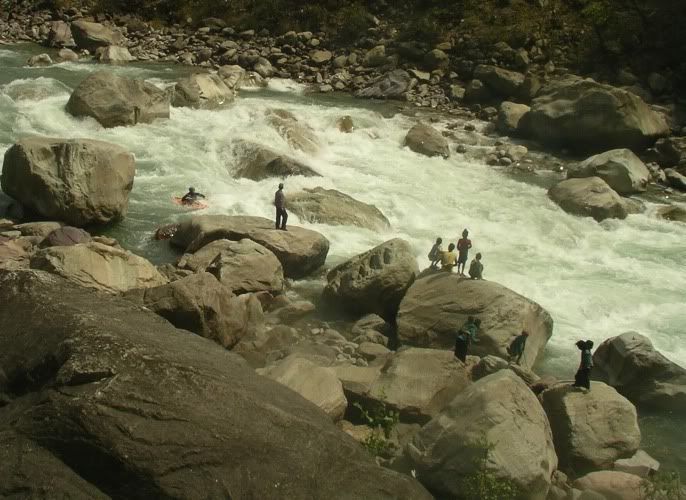 …and the fourth.
In total, the Thule Bheri provided us with four days of quality whaite water paddling, a short hike around a fearsome looking 5/6 gorge, and a long flat paddle from the confluence with  the Sani Bheri, where the two rivers combine to form the Bheri river, before reaching the road and a combination of busses and jeeps to take us back to the comforts of Pokhara.
Day 5: a long, hot, flat paddle out on the Bheri
Many thanks to Andy Sommer of Shiva Outdoors for all the help on the trip.
Photos: David Fairweather, Giles Bruinning, Chris Smith