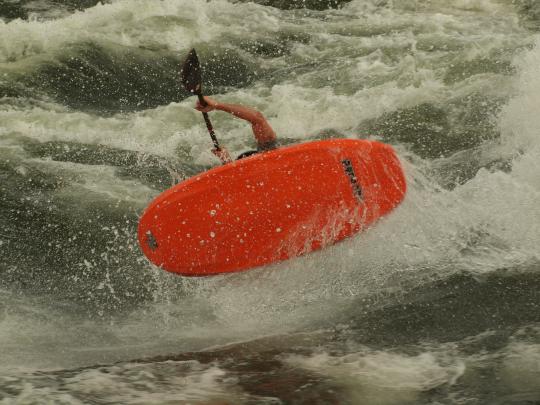 Within a year of learning how to roll, I put a Uganda trip to surf the Nile Special on my 'to-do' list.  For the past 3 years I have been haphazardly making plans and searching flights to Entebbe, hoping to check it all out before the dam flooded the top section.  Finally, this November Craig Kleckner, Dave Fusilli, Jessica Yurtinus, and myself spent 3 weeks on the White Nile; surfing the Special and paddling some of the biggest whitewater I have ever experienced.  And with some bittersweet luck, we paddled the top rapids 2 days before the dam was actuated and they were buried under the Nile Reservoir.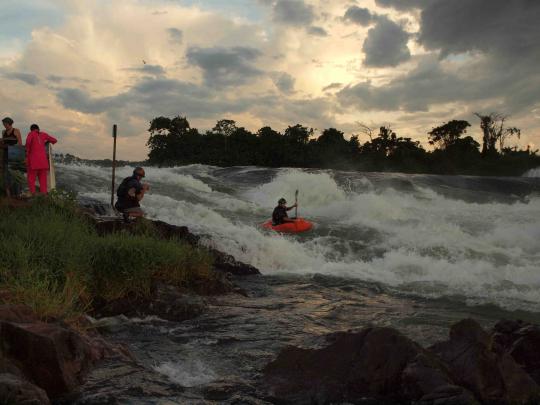 Surrounded by spectators, tourists, and a painter, Dave paddles Bujagali Falls only days before the Bujagali dam started submerging the upper rapids.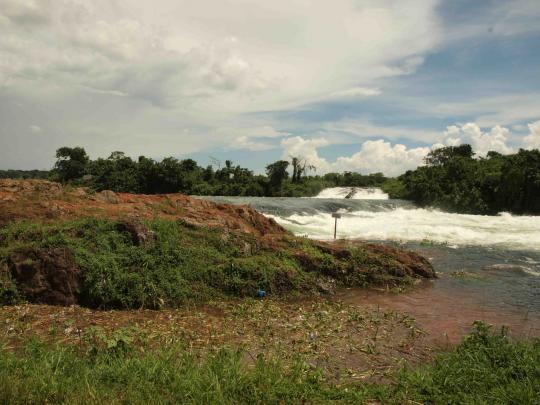 When we visit Bujagali Falls 3 days later, the scene is quite different.  Half of the rapid has been swallowed and trash floats in the newly formed eddy above what used to be dry rocks.  There are still people along the banks, but the town is quieter than before.   Bujagali Falls and the whitewater rafting of this section was a prime tourist attraction.  Will tourists continue to come and see the Nile Reservoir?  It is uncertain, but regardless, the locals who will experience whatever changes this dam brings will not benefit from the power it will produce.  We hear about similar circumstances constantly, but it was powerfully emotional to witness such a deep-lasting event, if only superficially and for a brief moment.
Left: The brown claw IS universal.
Right: We never saw any hippos, crocs, or other typical African megafauna….But, we saw plenty of harmless & venomous snakes.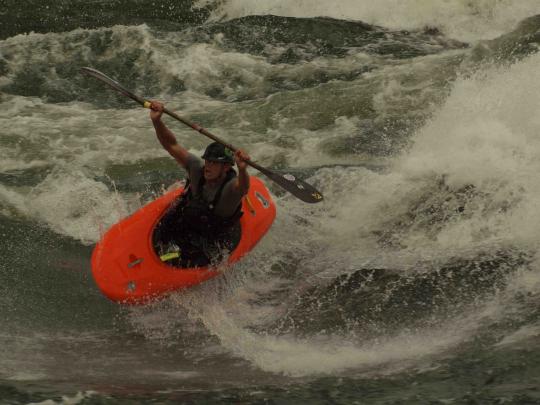 Dave above and below clean blunting the JEDi prototype, which proved to be super fast, loose, and an overall awesome big wave surf kayak.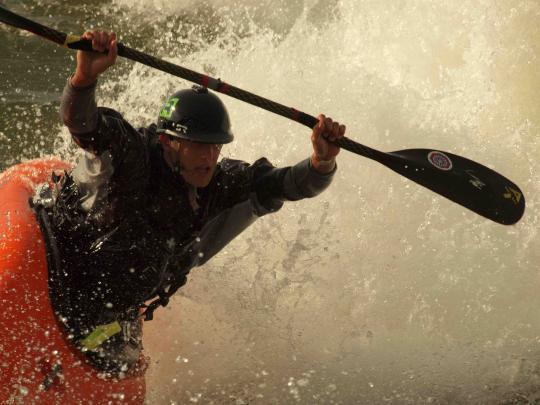 After spending  our first days at Kayak the Nile's Jinja compound, we moved to the Hairy Lemon Island for the rest of our time in Uganda.  With delicious meals, friendly staff, and a mere 15 minute paddle to the special, the Hairy Lemon was a wonderful, relaxing place to live for 2.5 weeks.
Left: That's what friends are for?
Right: The Hairy Lemon = Kayaker's Paradise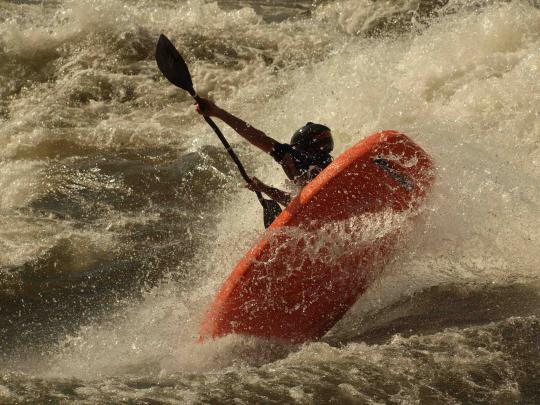 Craig Kleckner doing some good stuff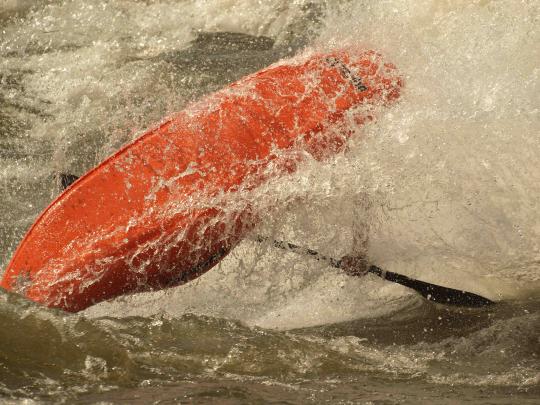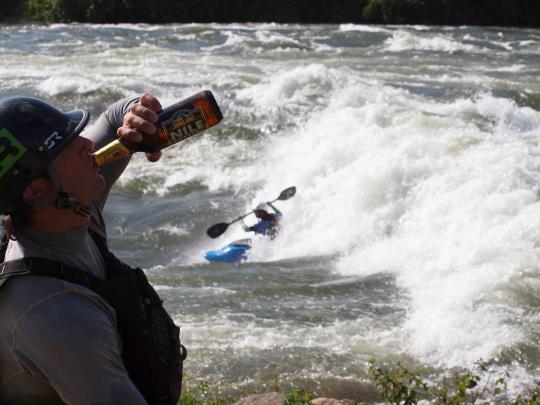 Nothing beats a Nile Special at the Nile Special.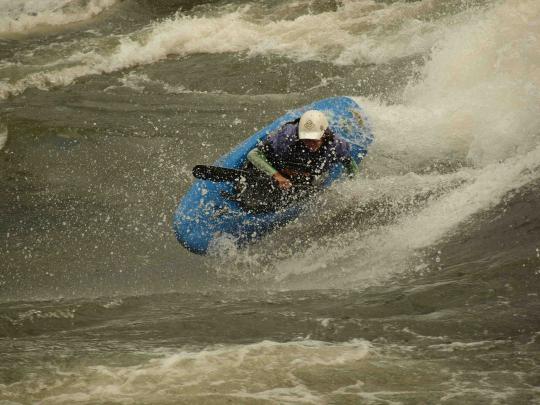 Stoked I finally made  it to surf the Nile!!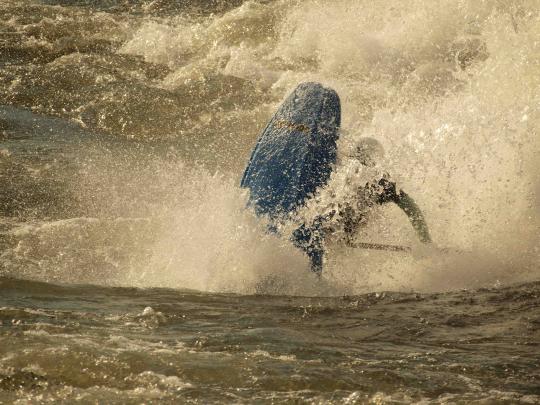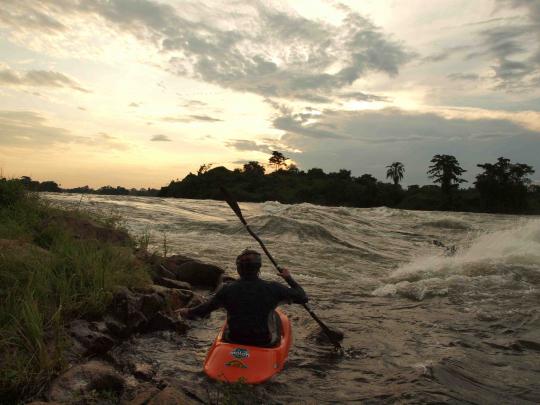 Craig getting in a last surf before floating down to the Lemon & the delicious meal that awaited.  I finally made it to the Nile. Now I can't wait until I can go back…  with a SMALL JEDi!!!!