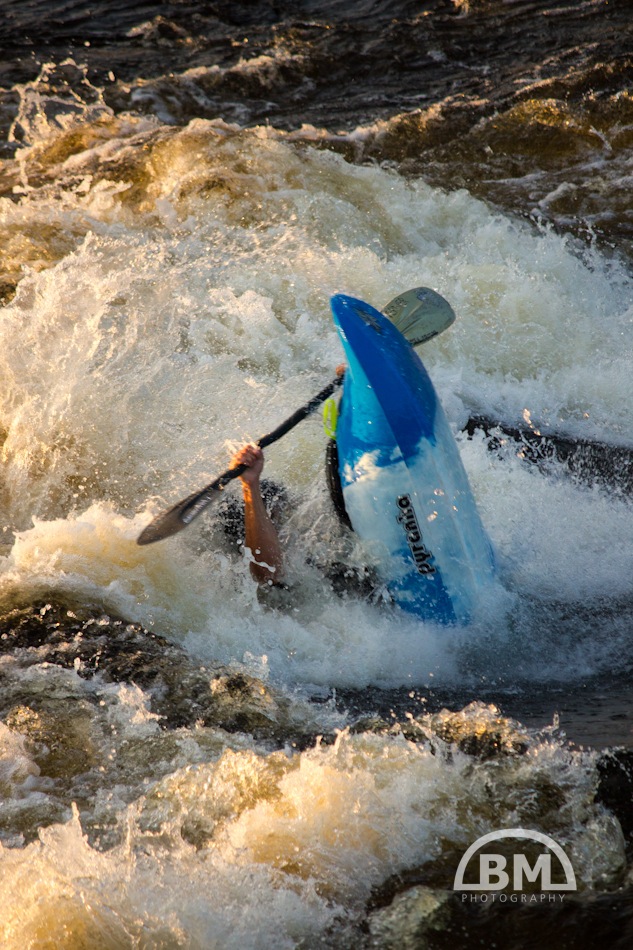 Photos: Brian Murphy
For the second time in as many years a new kind of freestyle event hit the Hole Brothers venue in Watertown, New York.  The "BRO"-Down, envisioned by local raft guide, paddler, and entrepreneur Dave Gardner is a super fun grass-roots event that is low-stress way for anyone to participate in freestyle competition.
The format simple.  A group of paddlers have 20-minutes to take as many rides in the feature as they can.  The idea is to impress the judges with the variety and amplitude of moves that you can perform.  At the end of the 20-minute round, a 10-minute final round is held with the top five from the prelims.  The stress of having to perform an entire choreographed 45-second routine with the fear of washing out is gone encouraging more participation.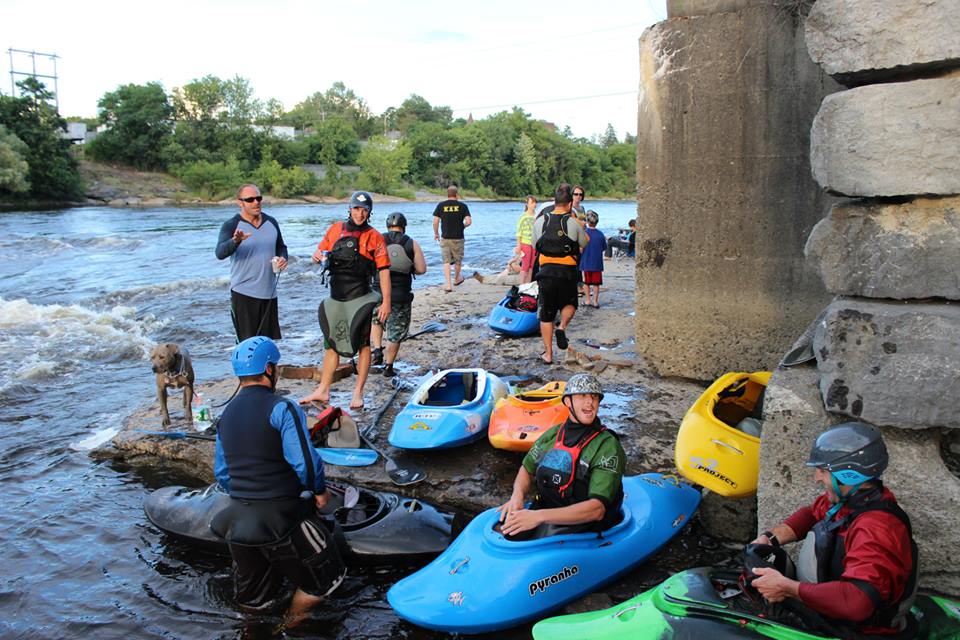 Some might argue that it is unfair not to give everyone an equal time for surfing in the hole and others might argue that the judging is too subjective.  The consensus amongst participants was, WHO CARES.  Everyone had a really good time paddling hard and showing off for the judges.  At the end of the two rounds everyone had smiles on their faces, and a few participants checked "compete in a freestyle event" off their list paddling to-do's.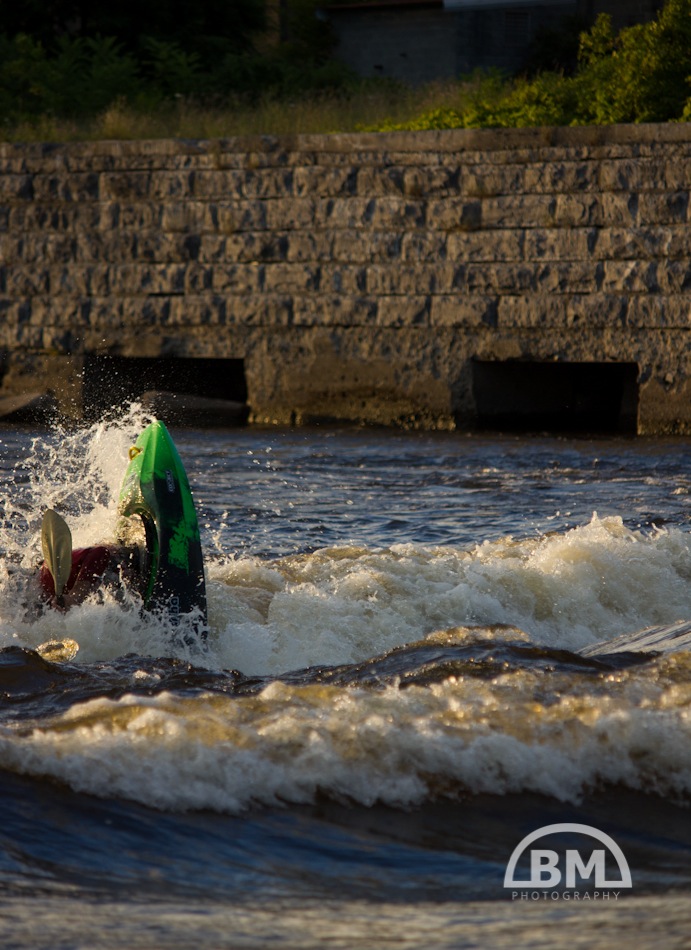 One thing was clear.  Pyranha owns Hole Brothers and the Black River.  Out of 20 or so participants there were probably only one or two boats from other brands in the eddy.  After the dust settled some silly awards were given out for a variety of hilarious moments offered by some of the participants.  The legendary Chris Koll was our MC for the evening and he had us all rolling on the floor with his antics on the microphone.  The judges were kind enough to bless me with top honors while Dave Gardner and Tony Gianfania rounded out the rest of the podium.  prizes were provided by Mountainman Outdoor Supply Company and Dave's apparel company, Sic-Byrd.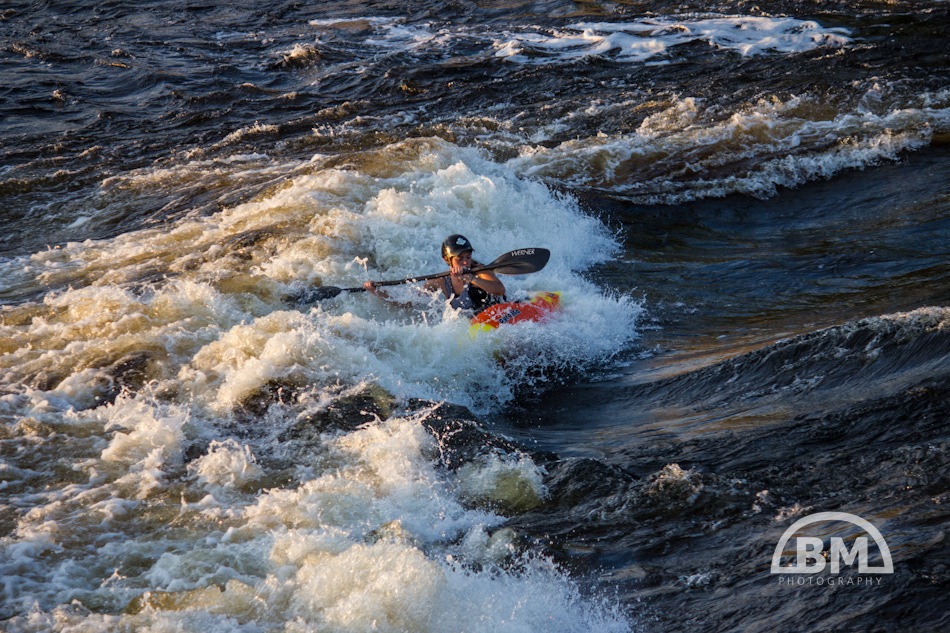 Be sure to keep your eyes out for the 3rd edition of the "BRO"-Down in August 2014.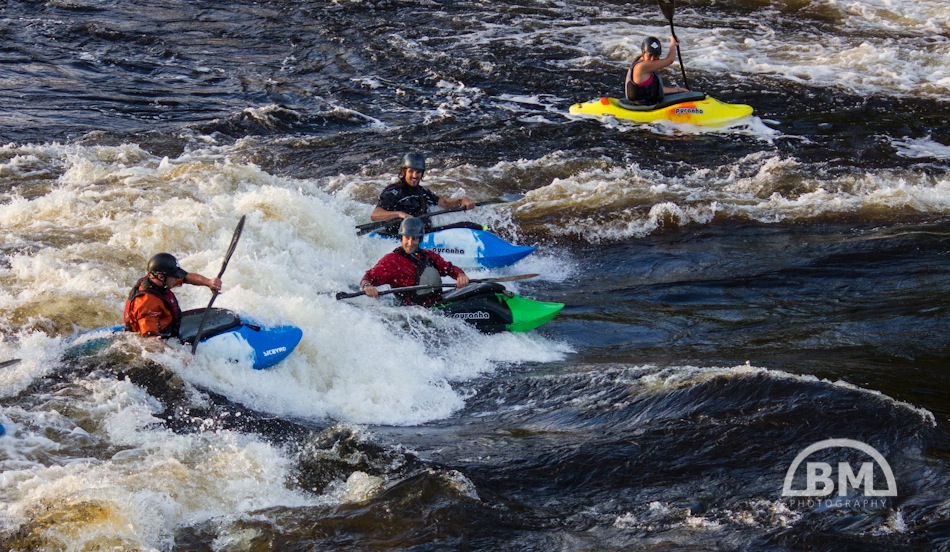 After I hit the publish button on this post I'll be signing off for a couple of weeks.  Tomorrow I drive to JFK airport in New York City, and hop on a long plane journey to Siberia.  I'll be connecting with Tomass Marnics and a large group of international paddlers for an 11-day self support mission in the Sayan Mountains.  For the last few days there has been a gear explosion all over my house.  Finally, my Everest is packed and I'm ready to go.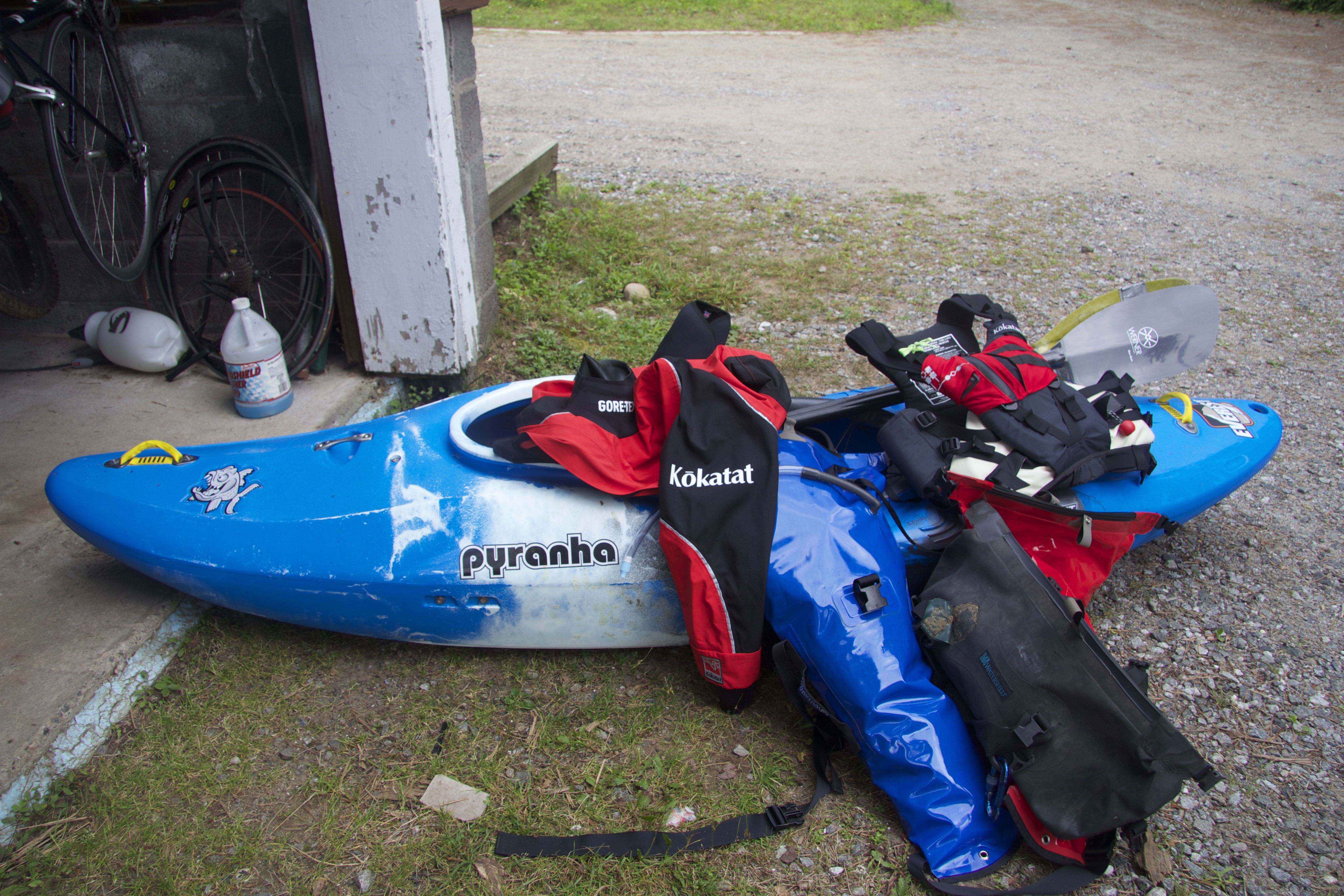 See you on the other side…