Below: Adam Goshorn running the low water line on the first drop of Cable Falls on one of several snowy days on Little River Canyon early in the spring.  Photo by Shannon Goshorn.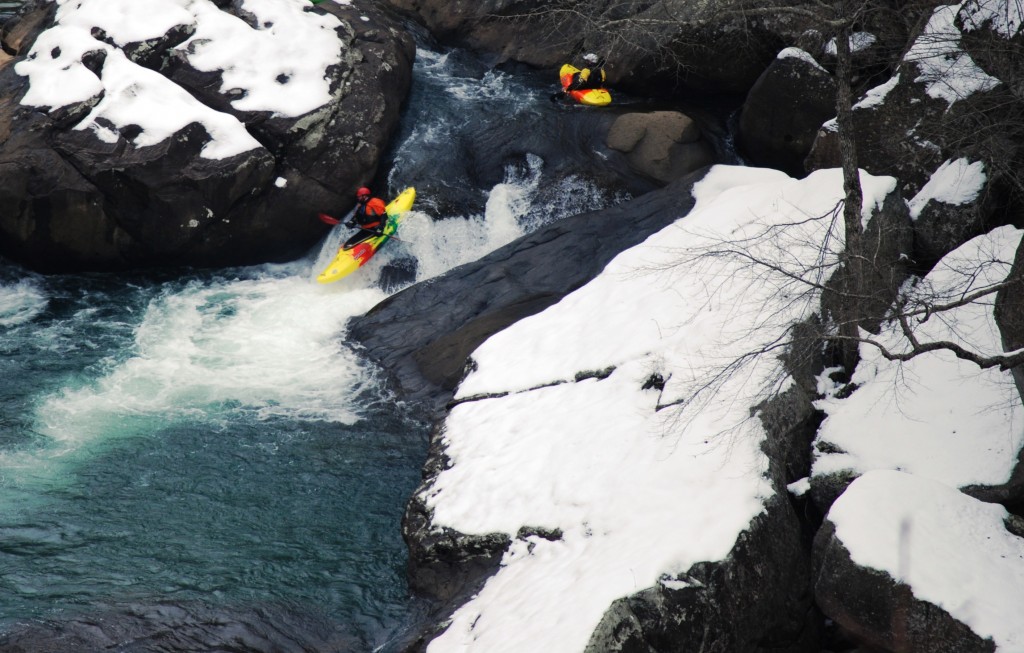 The spring of 2015 was not a high water year in and around north Alabama, but luckily for those of us who live here, below average spring rain is still better than most places anyway.  The ever reliable Little River Canyon (LRC) stayed at runnable levels almost nonstop from December to April and provided consistent, high quality paddling between the few bigger rain events that we did have.  When the rains did come we were able to take advantage, getting some great days on a variety of great creeks and some hucks off Little River Falls, our local favorite.
Below: A compilation of shots from of a variety of runs friends and I paddled from February to April of 2015.  Edited by Adam Goshorn.
Below: Adam Goshorn in the run-out below Mr. Bubbles on Little River Canyon just as the leaves were starting to come out.  Photo by Shannon Goshorn.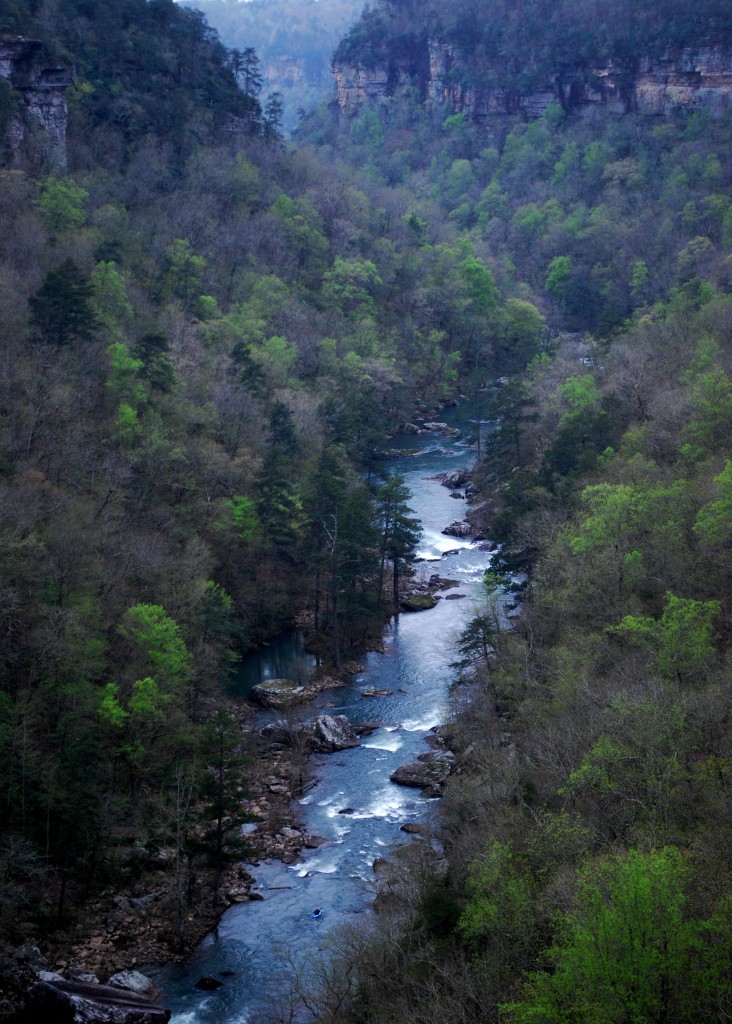 Until Next Time…
Adam Goshorn
Below: Hiking in for a solo lap on the Upper Two section of Little River Canyon.  Photo by Tom MacMichael.