The only thing constant is change, or so they say.
By now, most have heard that Pyranha's US distribution center is moving from Asheville NC to Erwin TN; well, that time has come, and after 15 years in Asheville, we now call Erwin home. Over the years, a lot of great memories have been made in the old location; it's seen its share of both local and elite level paddlers and been a pickup spot for dealers from all over the country. 2004 Riverside Dr will always hold a special place in our hearts; the scarred and uneven wooden floor, messages written on the walls, and its nooks and crannies filled with dust and old kayak hardware; it had years of kayaker culture ingrained into its character.
We've been asked our reason for moving since the thing that attracted Pyranha and others to Asheville was its geographical location, centered in the NC mountains. Unfortunately, the very mountains, rivers, and natural beauty which attract outdoor enthusiasts have become its own worst enemy, with an ever-growing population, traffic congestion, and steadily increasing operating costs. However, just 40 miles north is the small town of Erwin, with a population of only around 5000, and a small close-knit kayak community. It is surrounded by mountains and situated at the take out of the class 3-4 Nolichucky river, which starts at the highest peak in the Eastern US, Mt Mitchell, and flows unimpeded through one of the East's deepest gorges to Erwin and beyond. The Noli boasts year-round whitewater, amazing scenery, and several great playspots. Combine those attributes with a cost of living nearly half that of Asheville, and it was an obvious choice.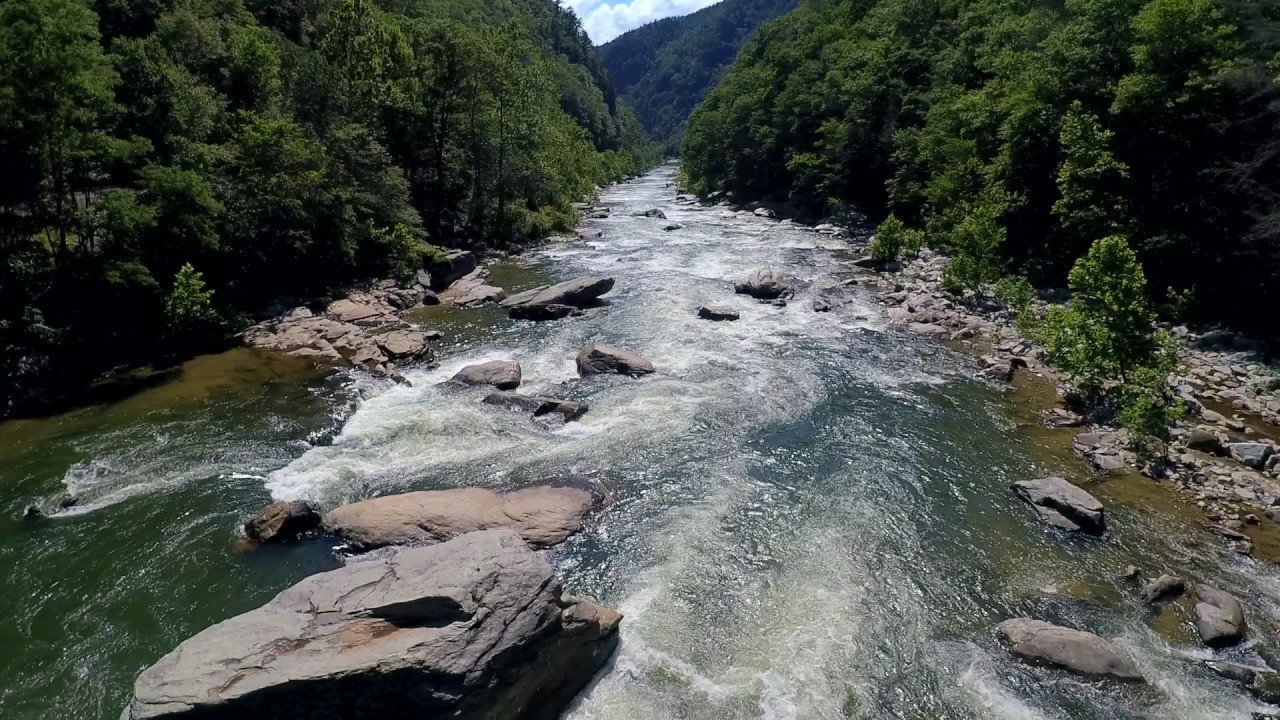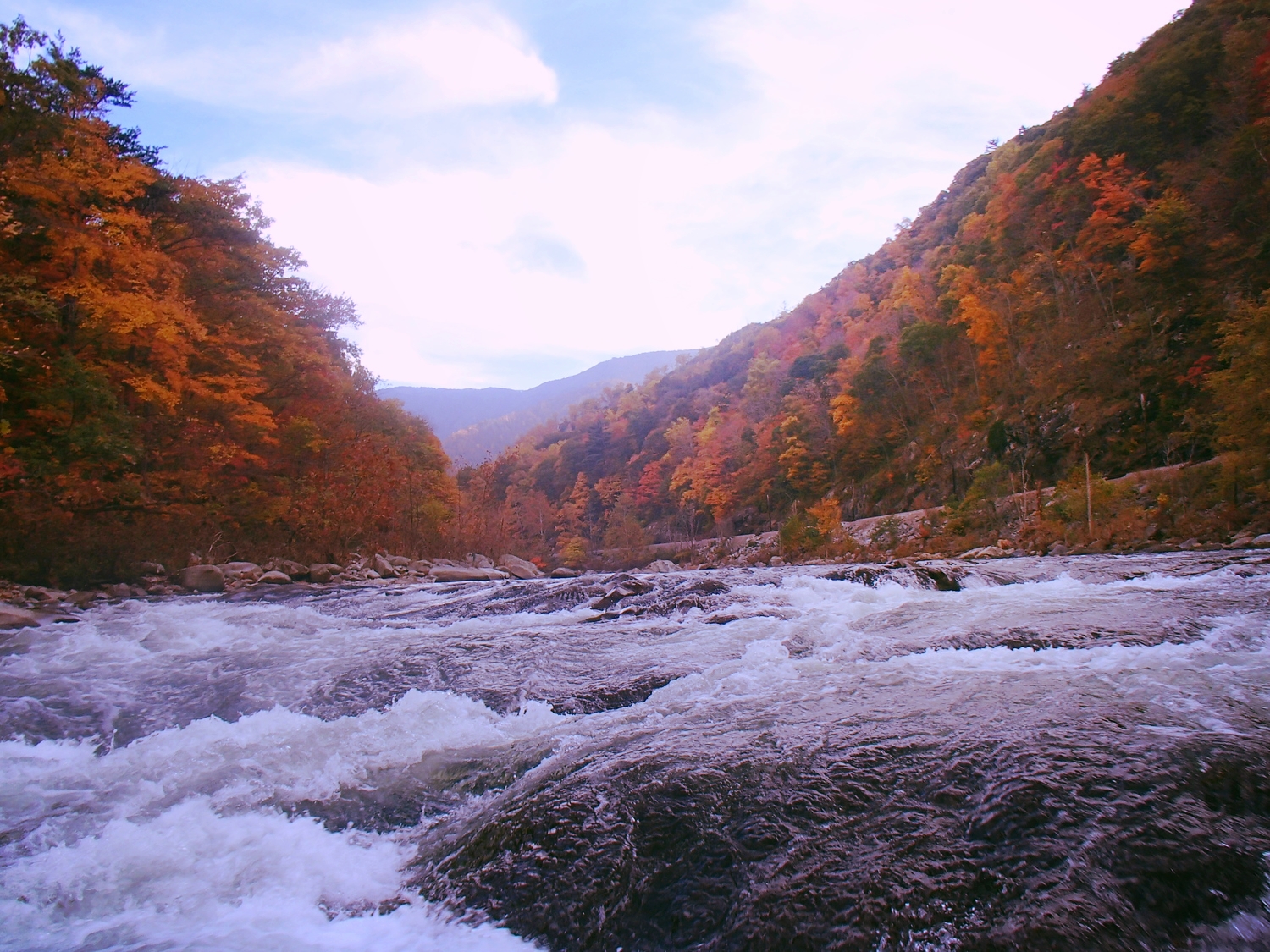 Since Pyranha is a kayak company, operated by kayakers, being near the water is a must, but being on the river is even better; Erwin provided us with this. One mile downstream of town is where our new location sits, on the banks of the Noli, and at the base of a rock wall that rises 800ft from the river below. We consider ourselves lucky to call this our new home, to be surrounded by the forest, the river, and bald eagles watching us from the cliffs above. We look forward to years of making new memories and re-investing in the local kayak community by using our river frontage to promote the sport we love.
Unfortunately, the part about moving that sucks is, well, moving! It turns out you accumulate a good bit of stuff in 15 years, and all those kayak racks won't disassemble themselves…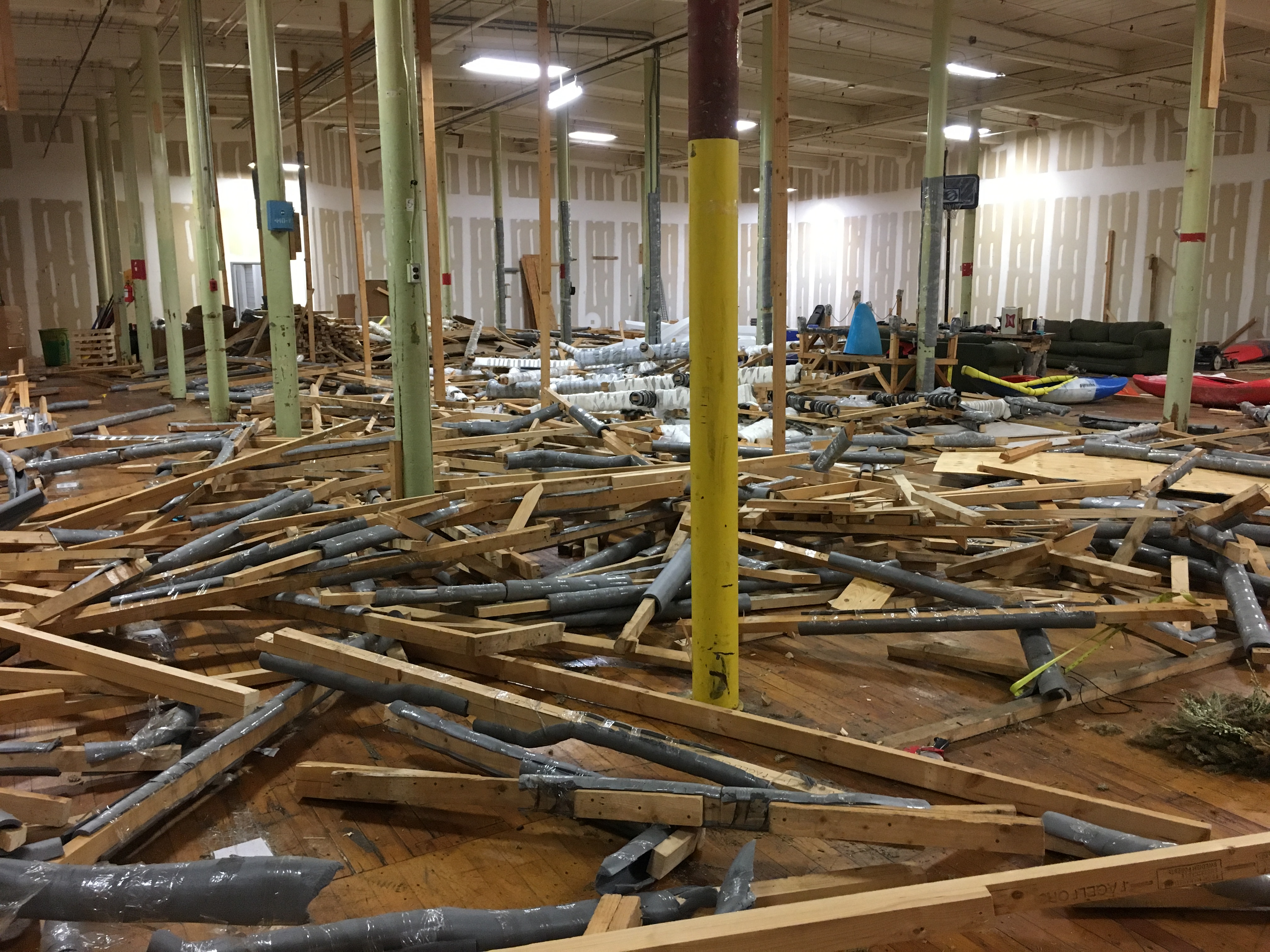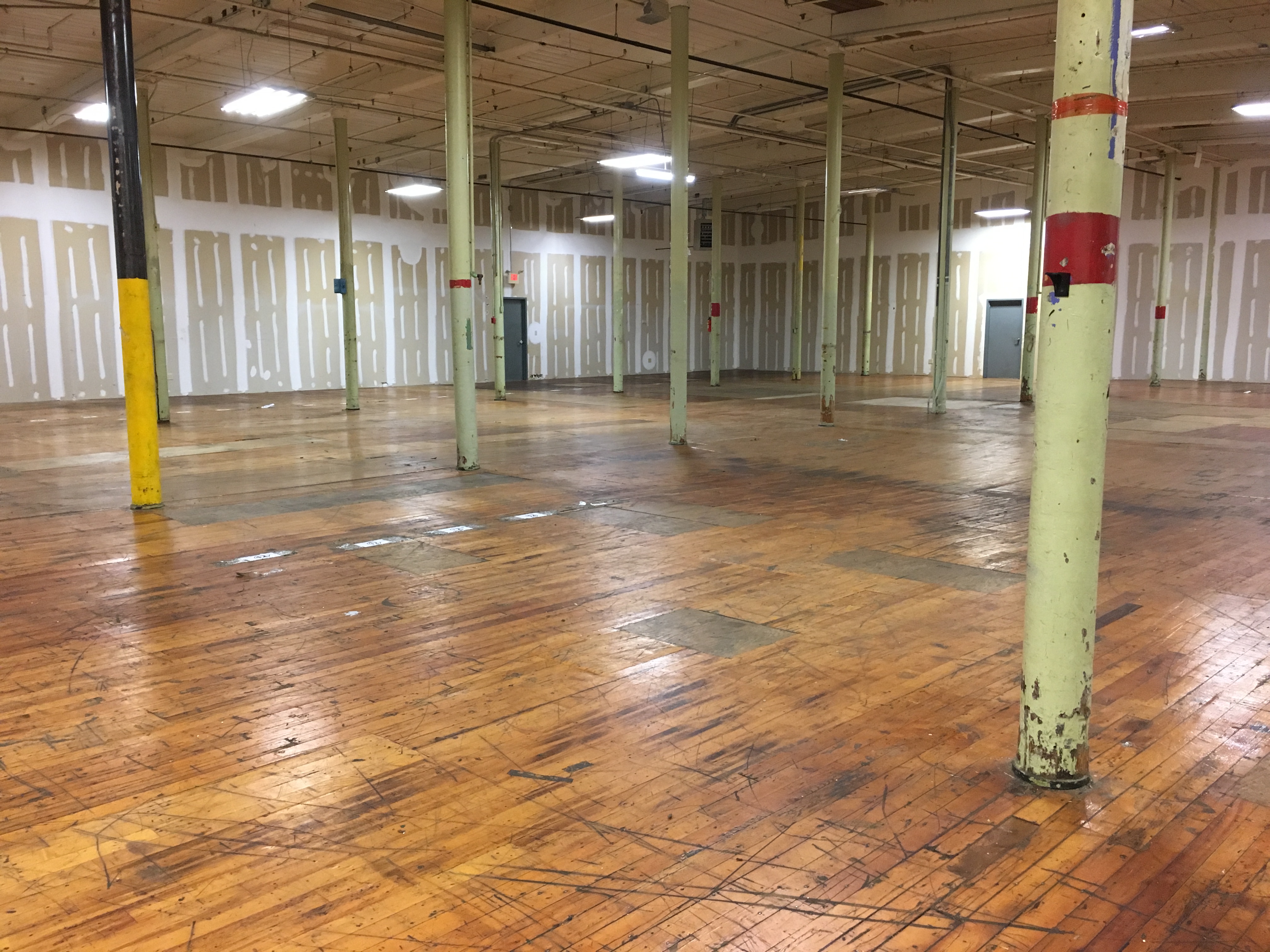 Since the new Pyranha US house is easy to find and within a mile of a major interstate corridor, there are no logistical complications to deal with; it seems too clean and organized right now, but we're sure given another 15 years there will be just as much dust and memories!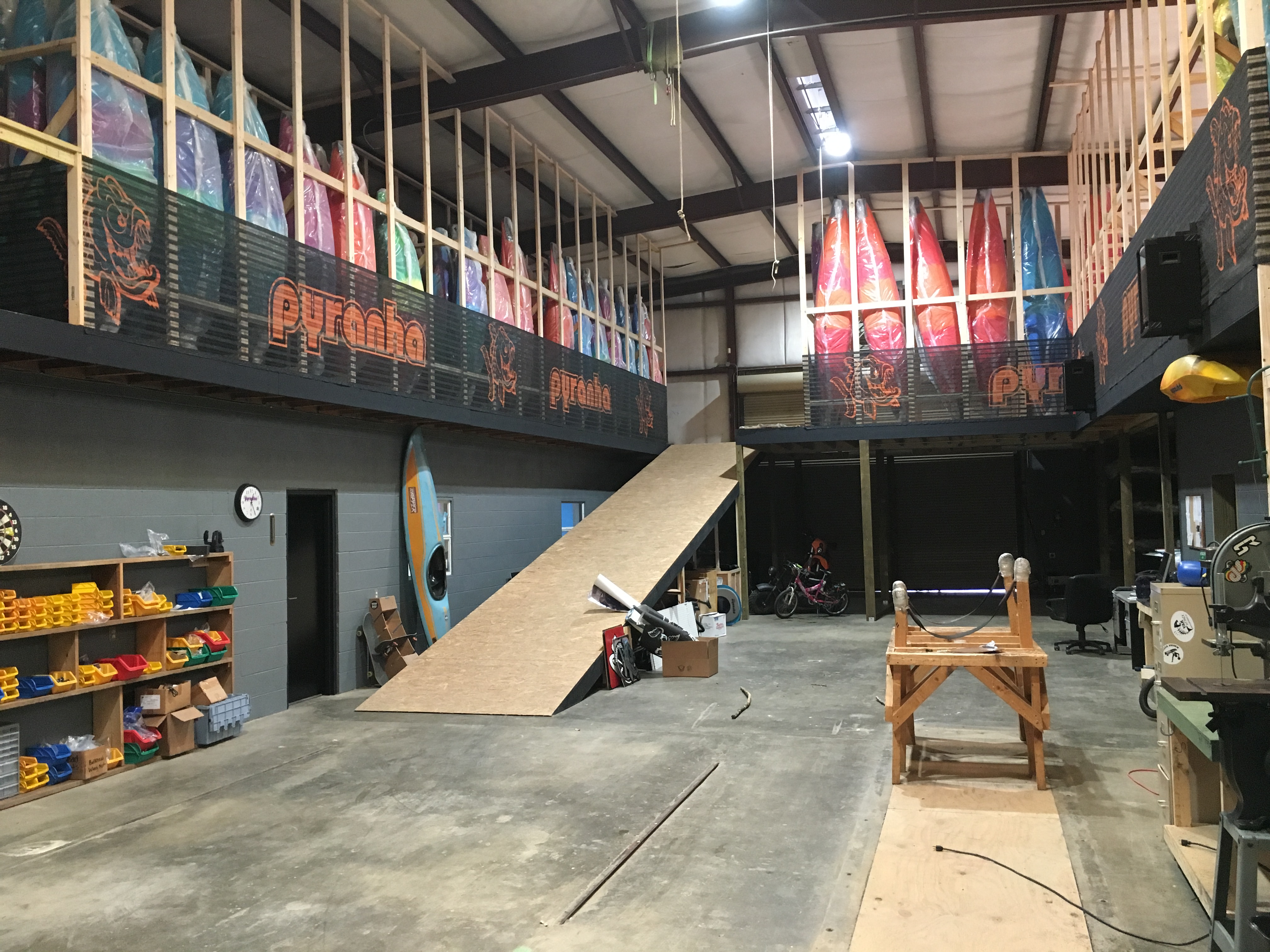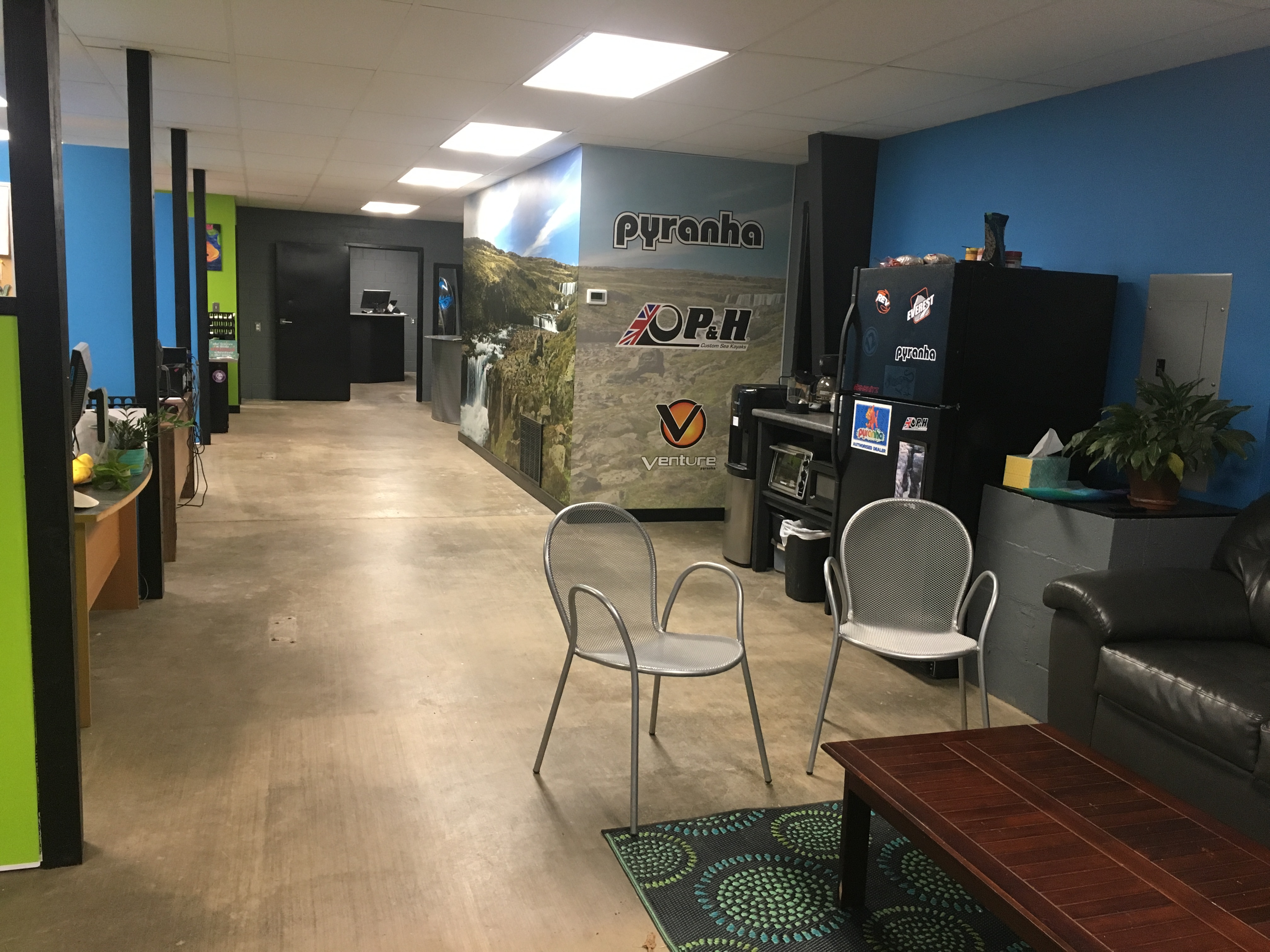 Come and see us at our new location, and let's go kayaking!
Pyranha US, Inc.
2000 Jonesborough Rd
Erwin
TN 37650
Tel: 828.254.1101