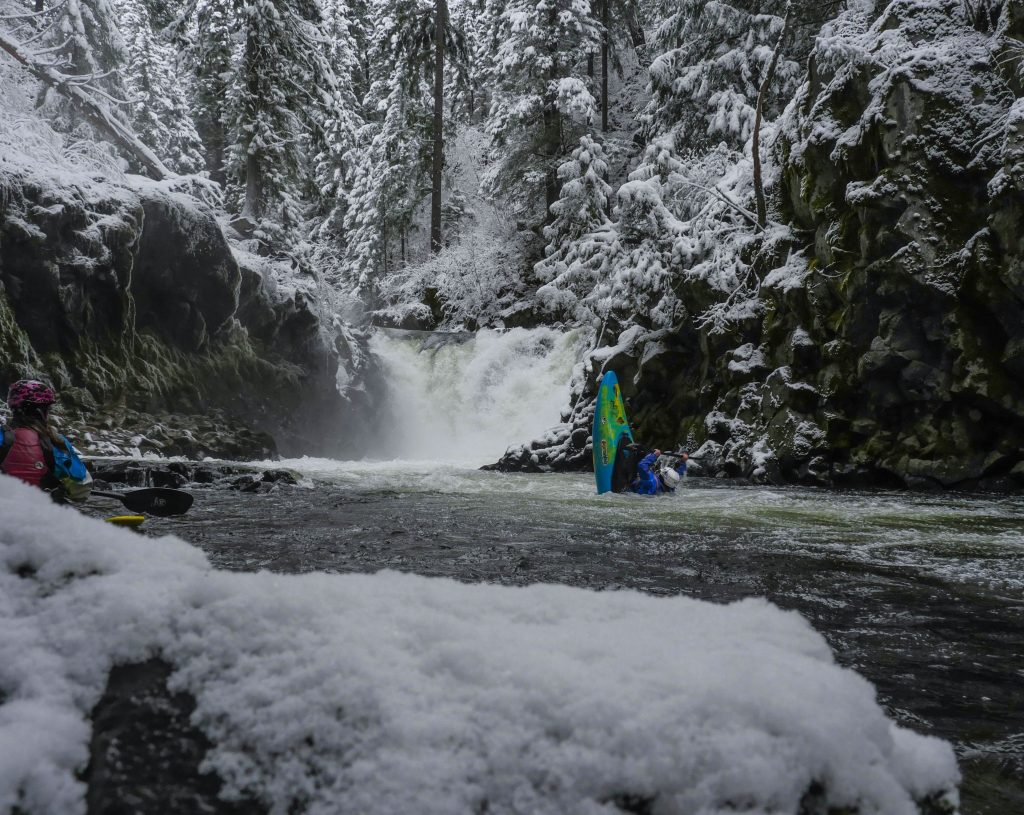 There has been disconcertingly little snow on the ground in the Pacific North West since I got here. Thankfully Jack Frost delivered yesterday and has begun topping us up with a store of water that will hopefully produce some legendary spring flows and keep the classic rivers flowing throughout the summer.
We were caught amidst the fresh snowfall on the water today which, while making it cold, also enhanced the beauty and landscape that surrounds Dave Fusilli's local river, the Truss.

It's a short but steep descent down to the river, and my journey down to the water featured it's very own soundtrack as Dave howled with laughter as he watched a British city boy unaccustomed to snow and woefully slow to manoeuvre over anything that isn't concrete shuffle his way down.

Myself, Dave, and Rob had a wicked lap down the river, we all took Rippers. Soon the time will come when the water rises, I switch the Ripper out for the Machno, and I commit to being scared every day, but until then I intend to spend every day I can zipping around the river and getting vertical in what may be my favourite kayak of all time, even when it's cold.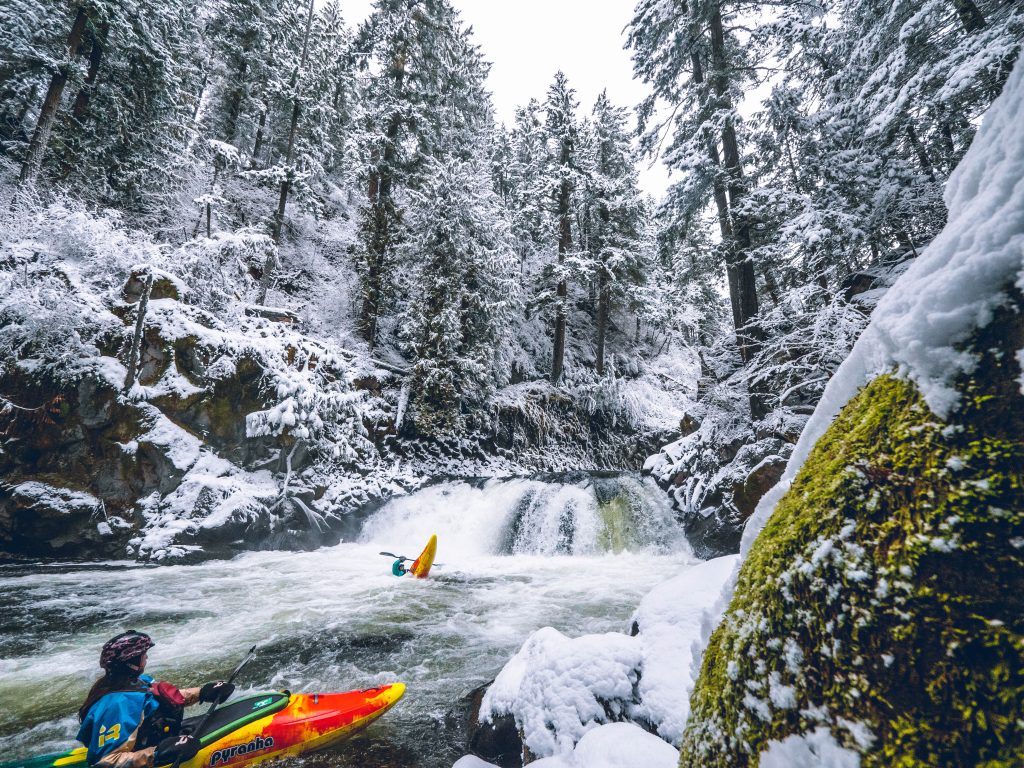 Don't let a little bit of cold weather stop you from getting out and enjoying the river, even if you were born south of Warrington.
See you on the water,
Bren