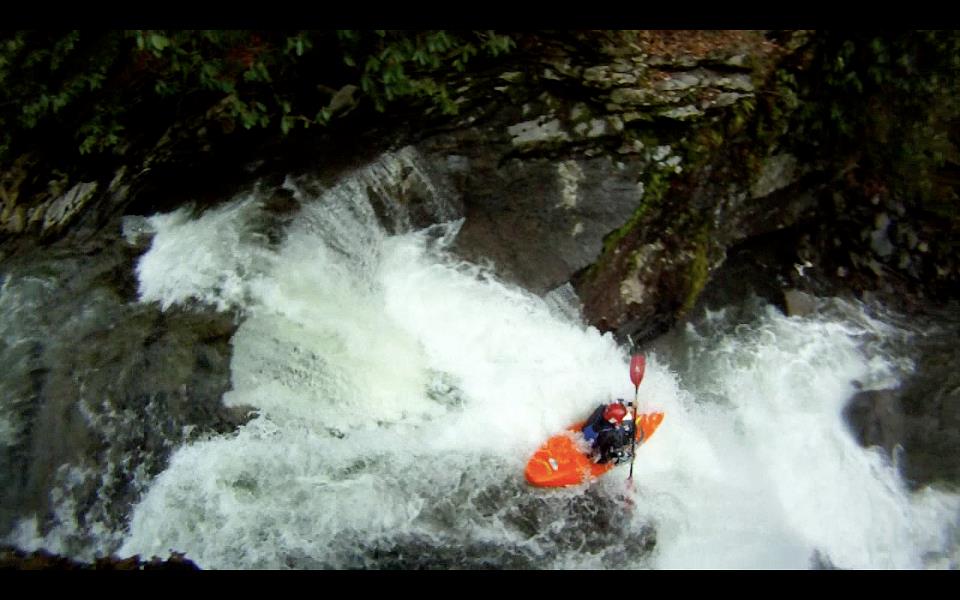 Sending the Shiva off the Big Boy!
Seconding the latest post from Clay… I also had the pleasure of testing the Shiva on one of the South East's sickest steep creeks, The Raven Fork. I decided to fly to Asheville for my spring break and met up with Dave Fusilli in the Team Pyranha van. I got off the plane on Friday afternoon, got picked up by Demshitz Mike Flynn and dropped off at the Pyranha US warehouse where I outfitted a brand new Medium Shiva- 82 Gallons- this boat is STOUT! Weighing in at around 145 lbs these days, I was a little concerned I was going to be out of control in this beast. Coming from the Medium Burn for the past 7 years, I should probably be paddling a small Shiva. The medium Shiva is not only a bigger boat, but a totally different design.
After outfitting the Shiva we hiked into the Raven Fork around 6 pm with Pat Keller and Isaac Levinson and put in right at the Anaconda rapid… I was going to find out immediately if I liked the Shiva or not!
Blasting through the Anaconda and Headless Horseman rapids right off the bat settled my new boat nerves. This boat is like 4 wheel drive! The best thing about the Shiva is the fact that it's a stout creek boat, but maneuvers with ease. I was especially pleased with its ability to hold a line in the big rapids and still deliver the plane out sensation at the bottom of drops like the Burn. I am definitely SOLD!
I can already tell this boat is going to be the shit when loaded for overnighters and will be my "go to" for waterfalls and steep creeks. I think I will still use the Burn for big water and days when I don't need the extra stoutness. After falling in love with the edges on the Burn, I never thought I would make the switch to a displacement hull, but honestly when youre hucking the stouts, its probably the better way to go. Having a Burn and a Shiva is the ultimate class 5 weaponry.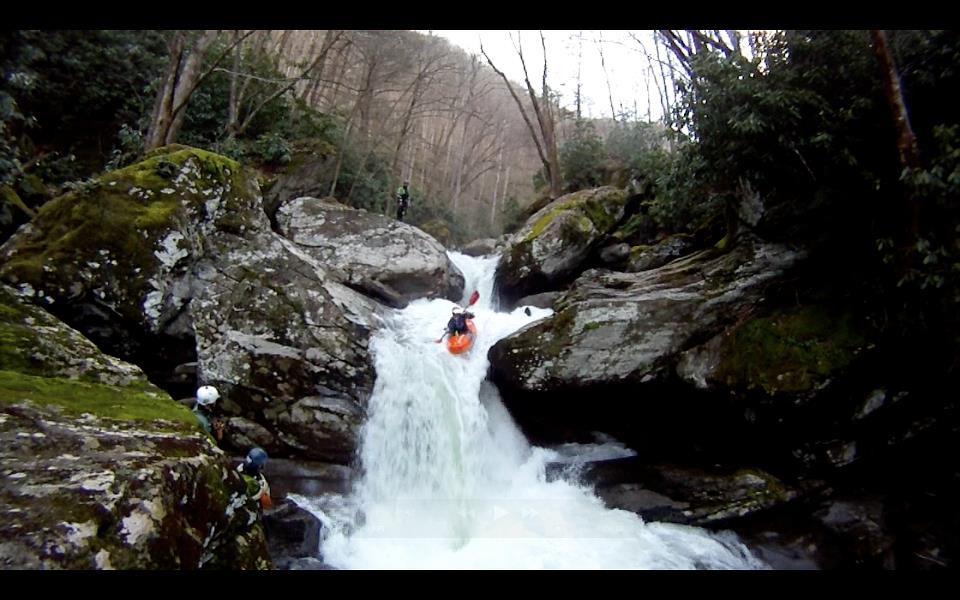 Lining up the typically portaged  "Mangler"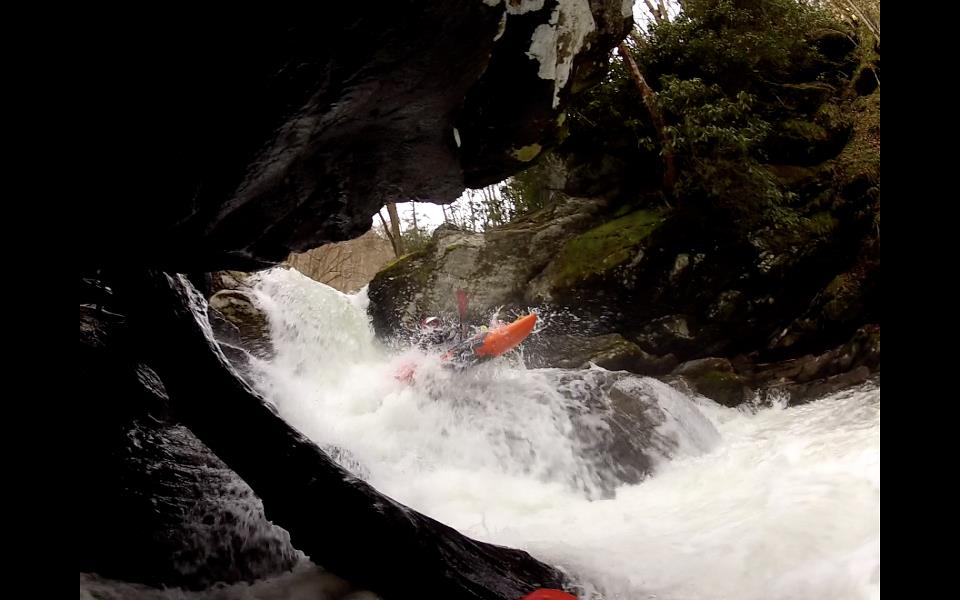 The Shiva making it easy for me. Roosting through the nasty spot in the Mangler.
Stoked to get out 3 days in a row on this gem. The last day with a crew of Shiva riders Clay Lucas, Matt Anger, Mike Patterson and Dave Fusilli…everyone smiling ear to ear about this boat. Pyranha really nailed it.
The next day I paddled the JED! I'm going to let Fusilli post about it. With the Shiva Burn and the Jed I'm confident in saying these are the BEST BOATS I HAVE EVER PADDLED.