After two weeks of trying to get out in my shiny new REV, the time finally came for me to get REV'd up…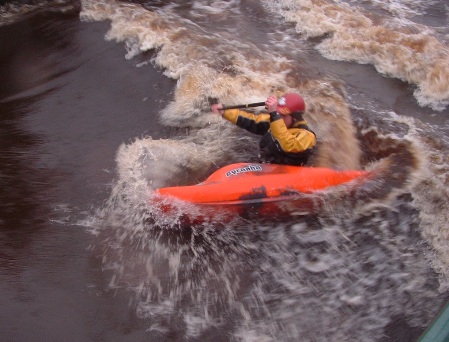 Without a massive amount of playspots to choose from up North here in the UK, I decided to go for a spin at the Teesside White Water Course. This course is a little odd as it is tidal but on a river and unfortunately the tide wasn't at it's best meaning there were only a few features running.
The top wave at Teesside is a lovely green wave which is great fun for carving about and going for those nice little side kicks and the REV was absolutley fantastic on there. I've paddled the 4-Twenty on this wave a few times and had great fun but the REV was just something else. The narrower hull width compared to the 4-Twenty meant that it was incredibly easy to swap edges and get the boat to just jump out of the water. As you can see from the picture above, speed is not something that the REV lacks on a wave!!
The boat absolutely loves to carve with those rails but it is also incredibly loose and forgiving. This boat is much easier to paddle than the 4-Twenty as it lets you off much more when you get an edge wrong.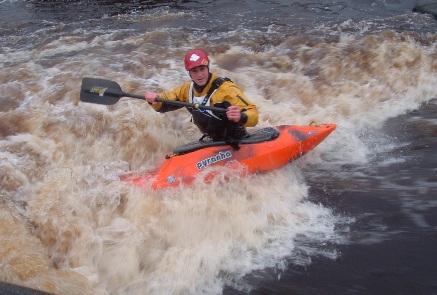 Unfortunately there were no hole features working so I have yet to really get this thing cartwheeling but what I can tell you from paddling it on the flat is that the REV M is much better sized for paddlers that fell between the two sizes of 4-Twenty. It is very stable on end and the volume distribution makes it very smooth.
I can't wait to get this out next week down at Hurley weir training for the GBR Freestyle Team selection event!!
All Photos by Rowena Rowell