This weekend was the Reno River Festival. Team Pyranha was there in full force to do some Freestyle and Boatercross, and get some creeking and partying in between it all.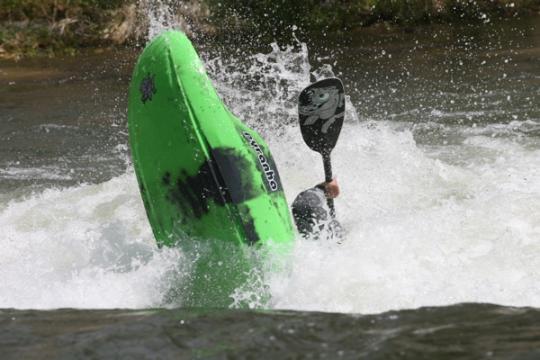 Dave looping the Rev in Reno
Friday was the open freestyle, the chance for those of us who weren't invited to win our way into Saturday's invitational event. With only the top 3 making it through to the Invitational, it's pretty fierce competition.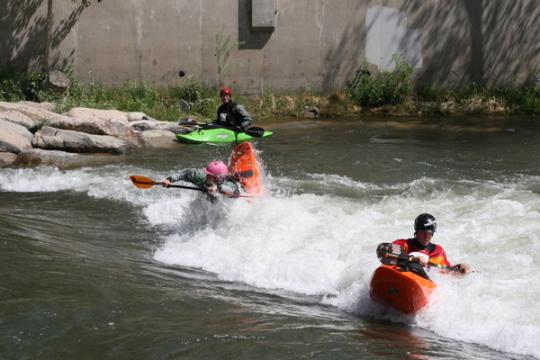 Graham and Lawrance warming up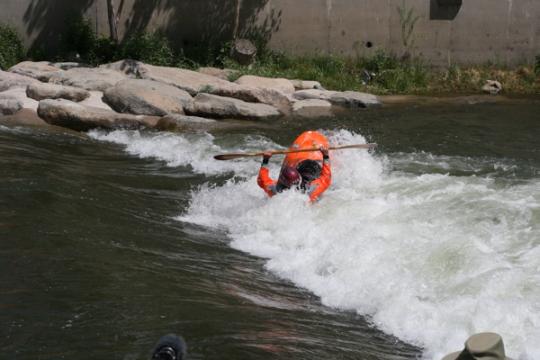 Jeremy Clean Cartwheeling in Reno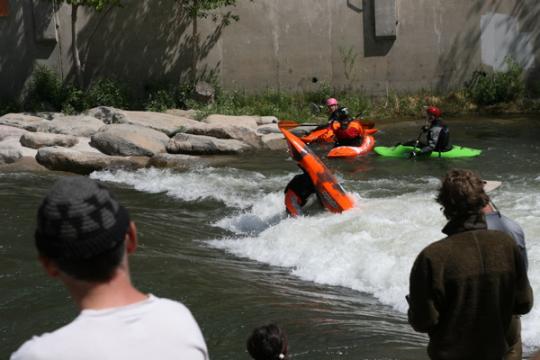 Looping the Rev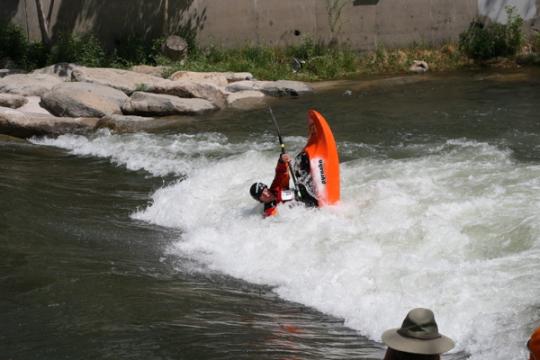 Lawrance looking for the Tricky-Wu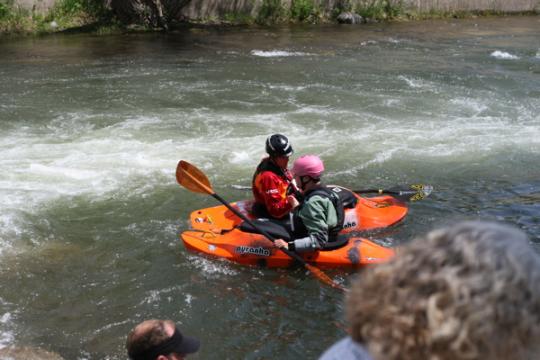 Graham and Lawrance getting psyched up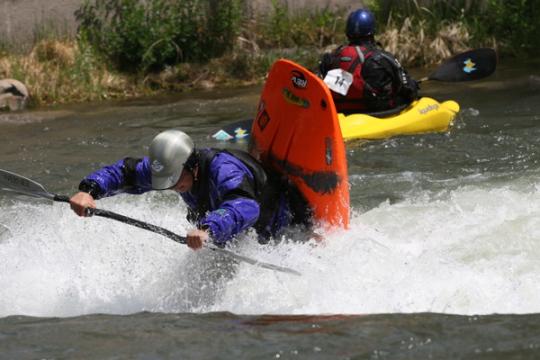 Tyler looping
When we laid the cards down, I finished 5th, two close spots out of the big show. Dave Fusilli killed it, winning the open competition, and moving on to Saturday's event.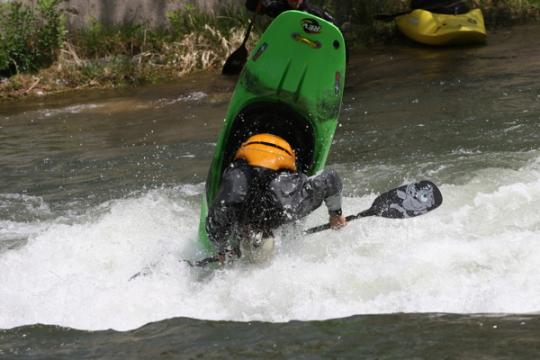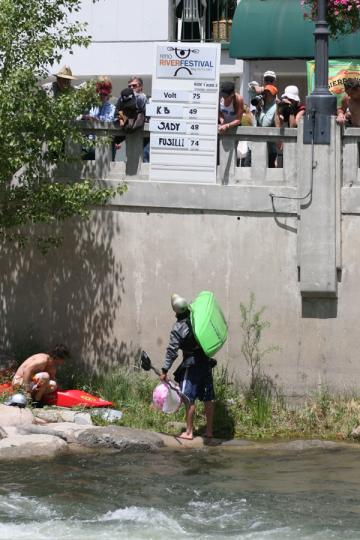 Dave checking his score from this first ride in the Invitational event. Dave ended up finishing 12th, meaning he'll get invited back next year with the full rockstar treatment.
After the freestyle event, we decided to load up the creek boats and head into the mountains to the Summit run of the South Fork of the Yuba. One of the things I love about these events is the sense of camaraderie- it took a good bit of borrowing of gear, boats, and what not to make this run happen, but in the end we all had a great day.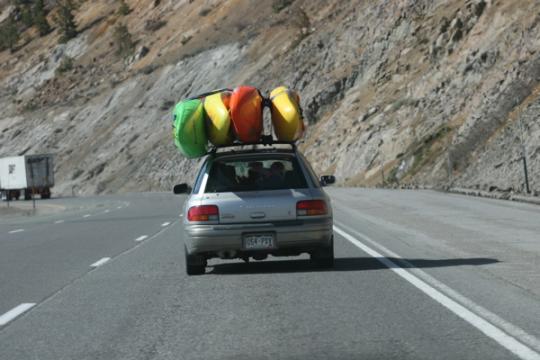 The old "floating boat" trick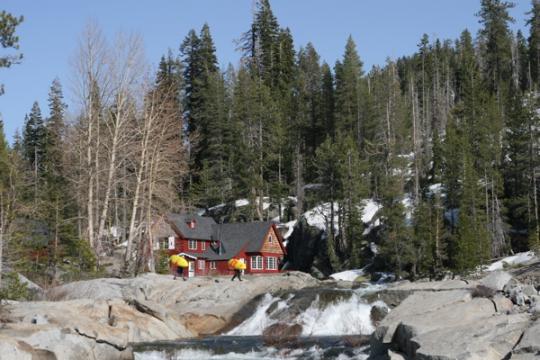 Putting in below Rainbow lodge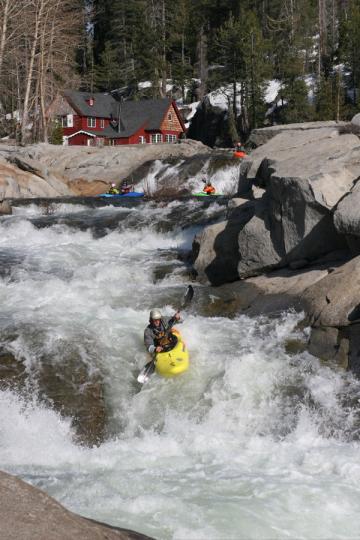 Dave in the first set of slides on the South Yuba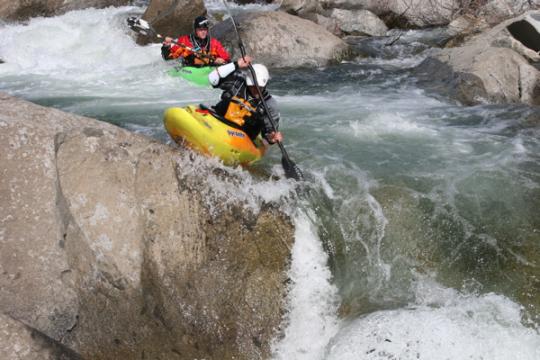 Jared boofing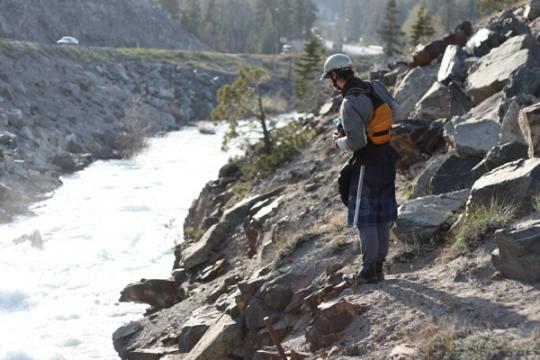 Dave Scouting "Three blind mice"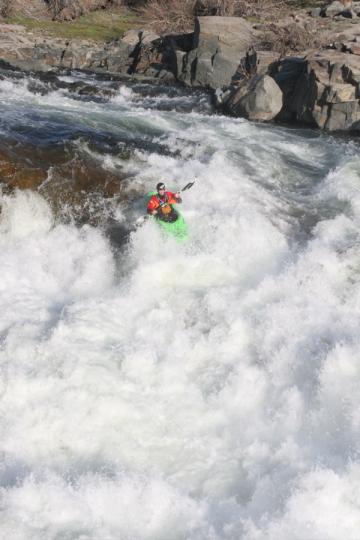 Lawrance in "Three Blind Mice"
The run ends with the impressive "East meets West" drop.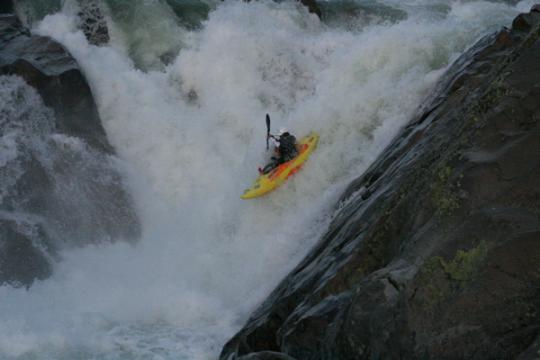 Jared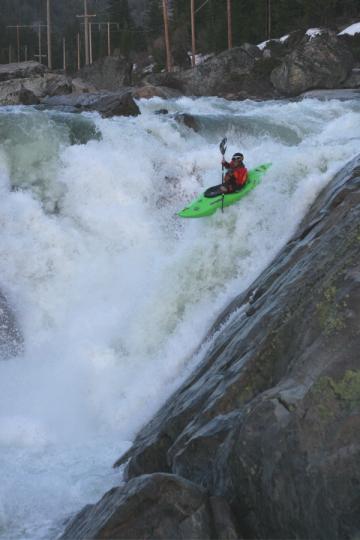 Lawrance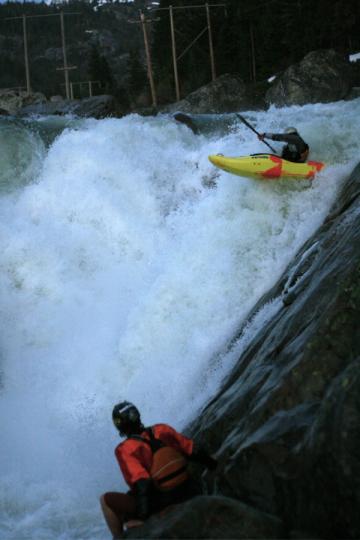 Dave
Sunday it was back to competing, starting with the downriver race. Graham fired up the Speeder to take the win, and then it was on to the boatercross. I got knocked out in the first round, getting edged out at the finish by a hair.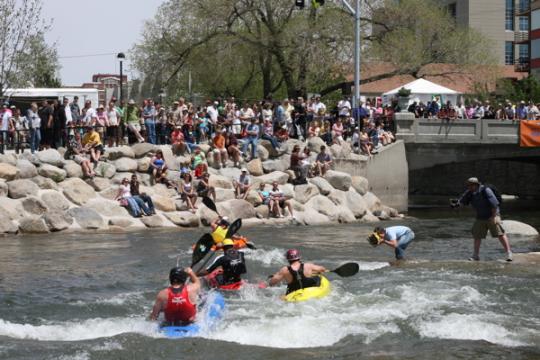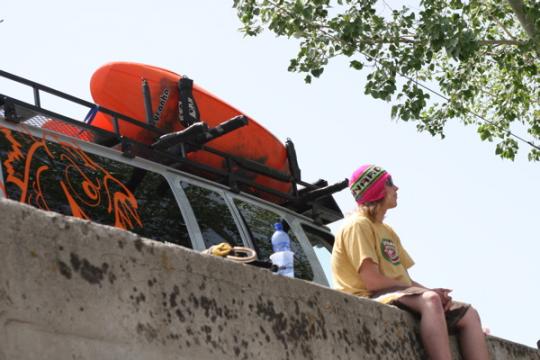 Conner watching the boatercross
Dave and Graham both made it through to semis, where Dave got off the start fast and clean, and had so much of a lead he coasted to the finish. As if that wasn't enough, in the finals round, he repeated the same routine for the win.
Dave way out in front in the Boatercross finals
The big winner
With the Reno event over, the boys are off to California next, while I'm flying back to Colorado for some early season paddling there before we rendezvous for the Colorado Kayak Supply Paddlefest next weekend.