A few thoughts on the new Pyranha Nano.
I will start off by admitting that I wasn't convinced by the Nano initially. Not by the concept, or by the original prototype during testing. Terms like sport creeker and freeride boat sound a bit too much like an attempt to appeal to the skiing and mountain bike demographic, and whilst this is no bad thing, I couldn't really see how a short creekboat would add anything new to my paddling.  Upon testing, it wasn't as fast as my Everest or Z:one, and so it didn't hit all my usual moves with as much style as my usual boats. After a bit of thinking, chatting to some other paddlers, and watching this video, I realised that I was looking at it backwards, the Nano isn't for all the usual moves, it's for the moves you hadn't even considered yet; the usual moves.
Most of my local runs here in southern Switzerland are pretty straight forward class 4. Great fun, but certainly not so hard or steep that they require a full on creek boat. In the past few of weeks, as the snow has melted and everything has started to come into condition, the Nano has had my grinning all the way down the river. Usually I am overly concerned with trying to hit every line with as much style as possible, now that's gone out the window and now it's all about how much fun can each rapid be. Granted, this has meant a fair amount of landing drops backwards and sideways and resulted in more than a few sub-optimal lines, but the boat seems to let you get away with being silly on the river without dishing out punishment for it.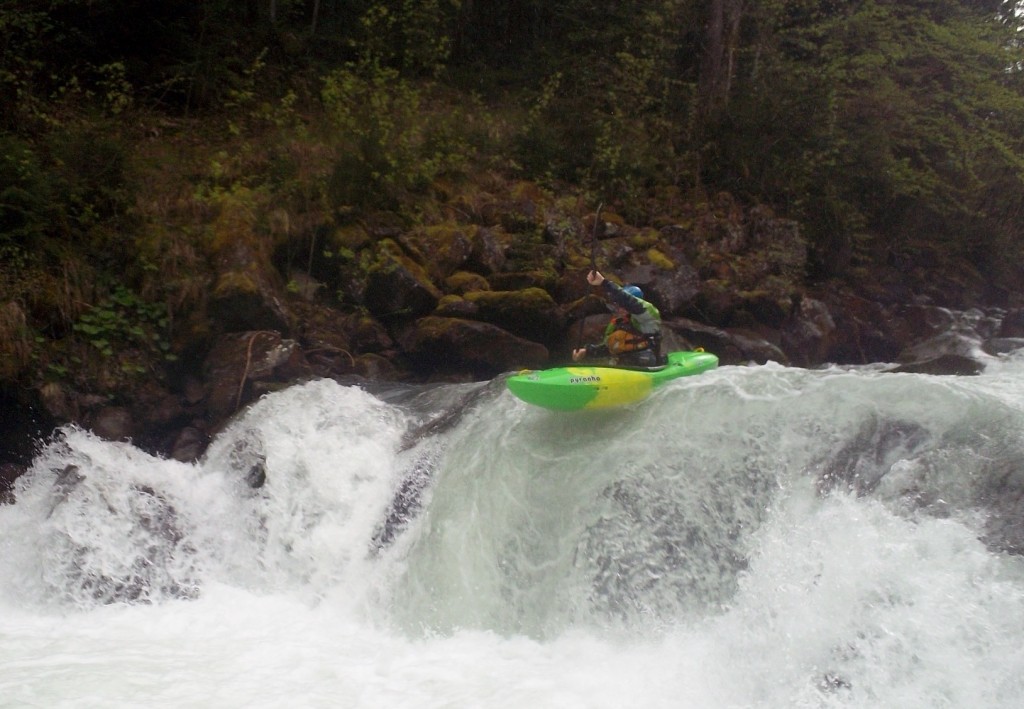 It seems to do all the things that the marketing says it should; boof, hit tight eddies, spin on waves etc… The one thing that surprised me is that it seems to ride high over holes and accelerate away from drops faster than expected. It certainly responds best to an assertive paddling style, paddlers who sit back and expect the boat to do the work might get a few surprises.
Whilst I will still be using the Everest for expeditions or chasing bigger drops and the Z:one will still be my choice for carving up deeper alpine runs, I can see the Nano being the boat that I leave on the roof of the car for being silly on all the steeper low volume runs this season.