Virginia's monthly mountain lifestyle magazine, Blue Ridge Life, put its latest edition on the newstands this week. Inside is a multi-page article on the outstanding whitewater paddling in the area.  They were even good enough to send a professional photographer to this year's Goshen Pass Race back in March, then another shutterbug caught up to us at the end of an afternoon creeking session on the North Fork of the Tye. Folks are clueing-in to the fact that the some of the state's best creeking is right here in the the central Blue Ridge – and Team Pyranha is out front and center.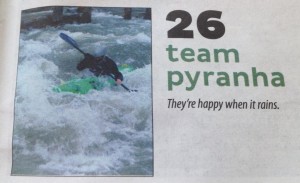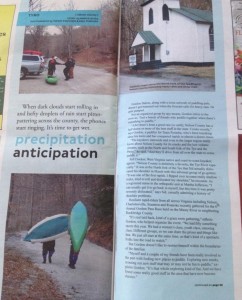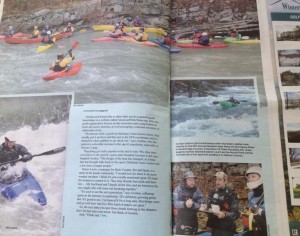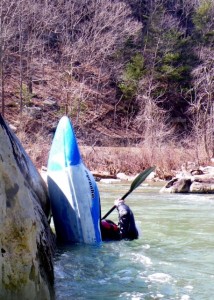 To go directly to the May issue of Blue Ridge Life mag, click here .
For results of the 2013 Goshen Pass Race, click here . (Team Pyranha wins again – 6th year in a row!)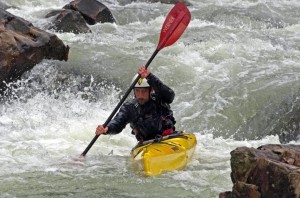 The Speeder leaving Devil's Kitchen on the way to another win.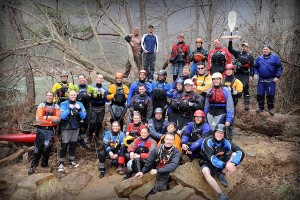 Just some of the almost 50 racers at this year's event.
Photo creds: Paul Purpura, Joshua Brooks, Trafford McRae