Well the last couple of weeks have been hectic to say the least . . . I finished school, did my GCSE's, turned 16 and travelled to austria for the european championships.
Thee weeks leading up the euros seemed to drag on forever but it was well worth the wait.
The competition took place in Lienz, Austria. Lienz is a truly beautiful place filled with good play spots, good people and even better ice cream. Infact it would have been perfect had it not been for the "british weather" – I sincerely regretted packing only shorts and t – shirts.
The competion started on thursday. With the help of the coaches Ross Montandon and Sam Ward, I paddled  the best I did the entire competion. Lee pyke easily made it through the premlims with some huge loops, fast cartwheels and precise split wheels. The junior mens score sheet for the premlims can be seen below.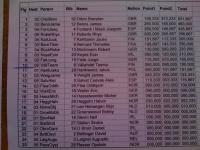 Friday, was devoted to the mens premlims due to its huge amount of participants. I got to see some big names in paddling throw down and also saw some of the lesser know paddlers tear it up.
Saturday, was the semi finals. I had some okay rides and made it into the finals in 4th place, Lee pyke threw some huge loops and fast cartwheels and also had a pheonix monkey attempt, unfortunately it wasn't quite enough to make it into the top 5 and he finished in 9th place.
Saturday was the final day of the competition. I paddled reasonably well but caught an unlucky flush with one of my mcnastys leaving me in 3rd place.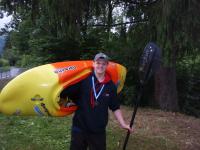 Watching the mens finals realy inspired me,  it made me want to boat at such a high standard and it also made me want a carbon boat . . . realy, realy badly.
I'll upload some photos of me and Lee paddling as soon as I can.
See you on the water,
Bren