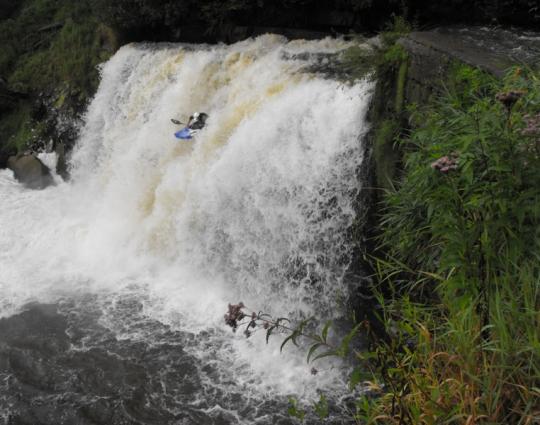 Most times when I return home to visit my family in Buffalo, NY I just stash my kayaks in the backyard and figure they will sit there unused for a couple of weeks. Â Because I never knew whitewater kayaking existed as a sport while I lived there, I assumed that there was no whitewater in the area other than the obvious Niagara Falls. Â While Western NY may not be the next mecca of whitewater paddling, there certainly are opportunities to paddle some fun stuff even at the end of August without any significant rainfall. Â 
Here are some pictures from the whitewater adventures Dave Fusilli and I found within an hour of Buffalo, NY.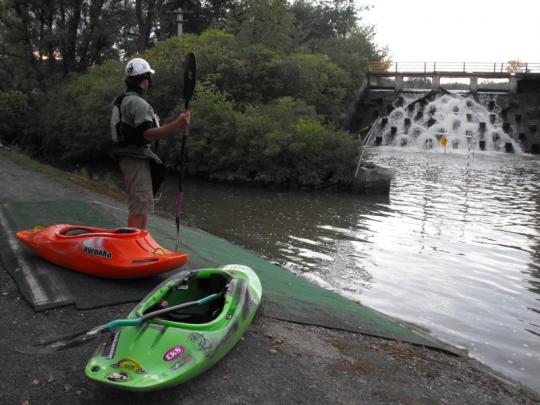 Dave waiting for the water to rise at Lock 32 Whitewater Park in Pittsford, NY. Â (right outside of Rochester, NY) A small diversion from the Erie Canal, the whitewater park is impressive because it is fun and shows what can be made with a little bit of water and not much gradient. Â Â Check out the Genesee Waterways website. Â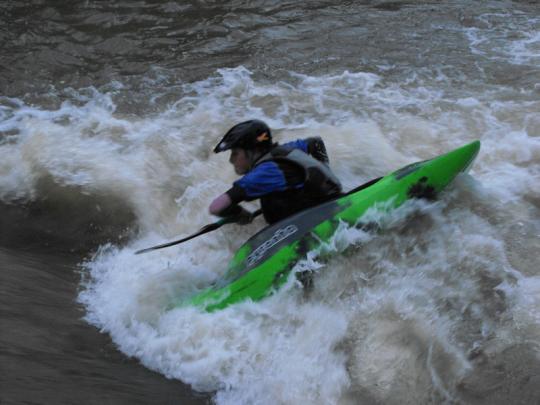 The last drop on the course was the best feature for playboating.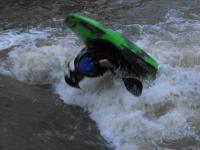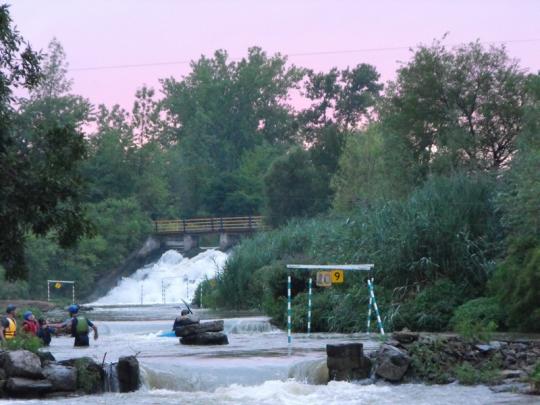 A look upstream at the slalom course and people preparing to swim it after an evening of paddling.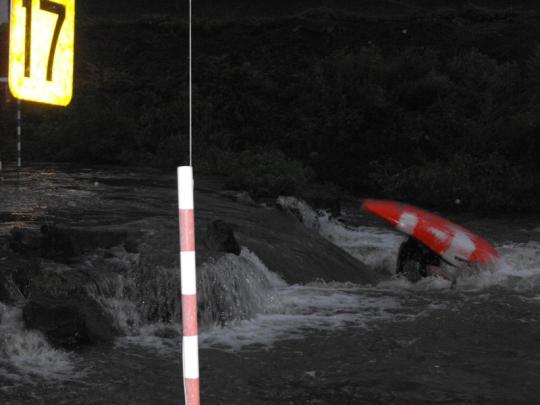 Dave looping late into the night.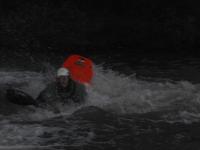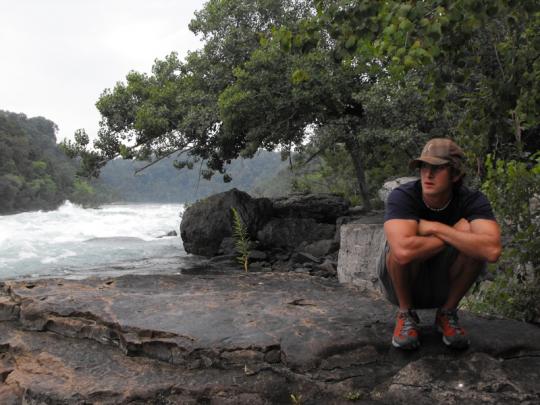 The next day we had a little scouting mission as we hiked the Niagara Gorge.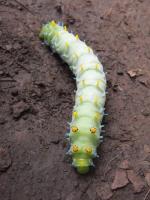 Stout!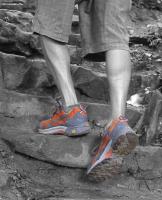 Hiking out on the hundreds of steps built during the Depression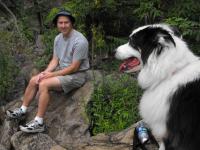 Tour guides: Ani the dog and Bruce the dad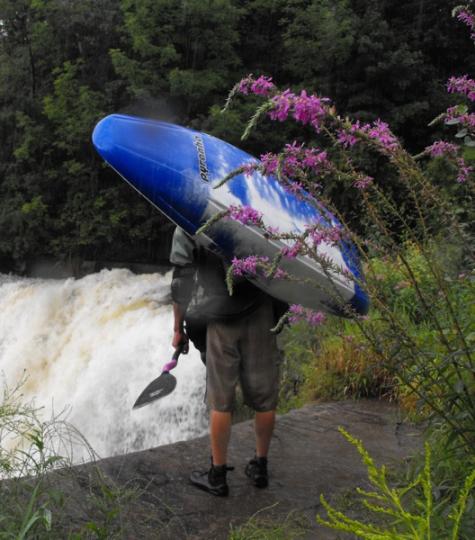 Dave scouting a 30-footer in Medina, NY. Â Apparently this waterfall on Oak Orchard Creek runs daily.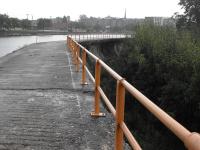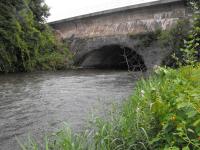 The interesting thing about this creek is that about 50 yards before the waterfall, the entire creek flows below the Erie Canal. Â 
Picture at the left shows the Erie Canal with the railing overlooking the creek below.
Picture at the right shows the creek coming out below the canal.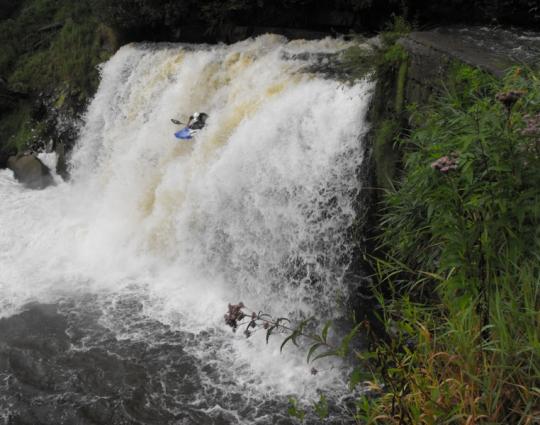 Waterfall running!!
Hopefully it rains a little, so we can continue to find and paddle more whitewater in the area.