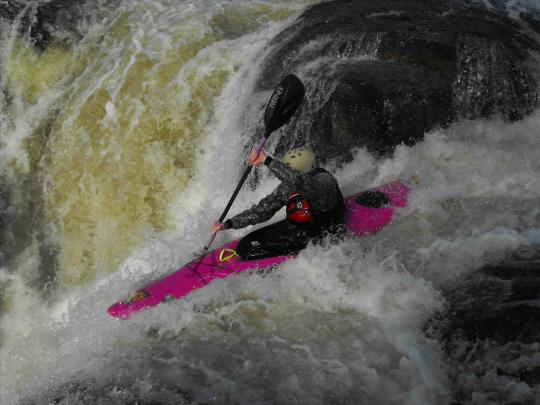 Last weekend was the annual Moose River Festival in Old Forge, NY.  Characterized by big drops interspersed with large sections of flatwater, it was the perfect location to try out the Small Fusion.  The boat proved to be so much fun that throughout the weekend it swapped hands numerous times.
As the name would suggest, the Pyranha Fusion is a versatile kayak that successfully merged the capabilities of a flatwater touring boat with that of a whitewater river running boat. A hybrid of sorts, the Fusion is ideal for the person that wants one high-performance kayak that excels in a variety of circumstances. The Fusion is equally at home on fishing trips, flatwater paddles, overnighters, and whitewater river trips.  Recently Pyranha added a Small Fusion to this fleet of versatile kayaks.  The Small Fusion is perfect for anyone; man, woman, or child, that sits in the regular sized Fusion and feels that the size is too large and therefore would compromise their ability to effectively paddle the boat.
The first thing I noticed about the kayak was how unbelievably lightweight it was.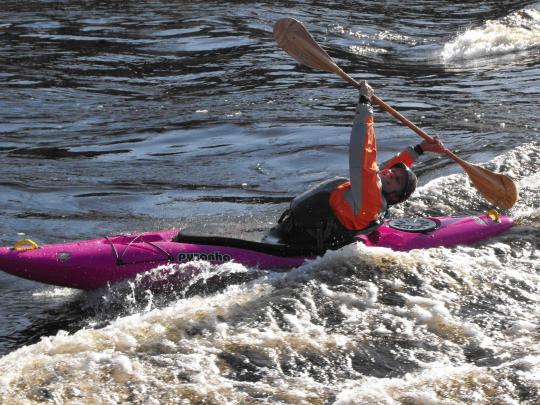 J-Dog having some fun on Friday at Hole Brothers on the Black River where we stopped on our way to the Moose.  The Small Fusion is actually a lot of fun to surf and a couple of weeks ago on the Upper Yough we found it also spins easily in small holes.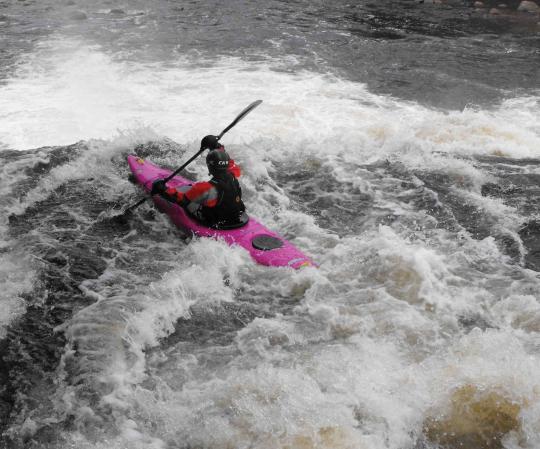 Small Fusion on Fawlersville.
The speed combined with the drop down skeg, which tracked magnificently, was great for the flatwater sections.  While paddling the whitewater, the boat was a lot of fun because it was fast, very maneuverable, and boofed well.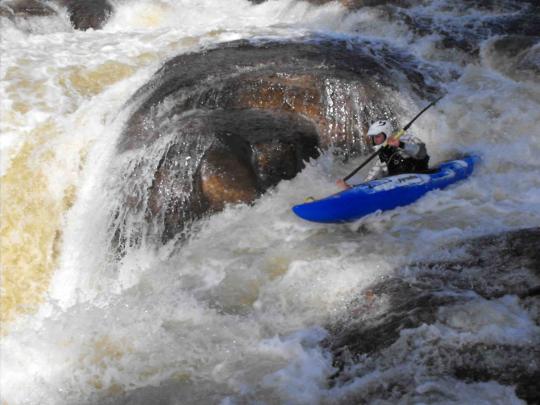 Dave enjoying the Fusion on Magilla.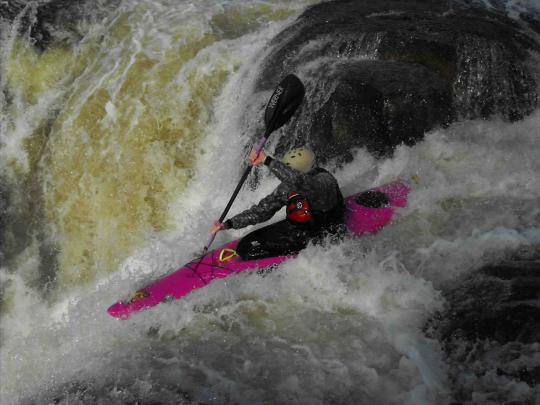 Andy Kirby on Magilla.
He gives the Small Fusion a thumbs up!
Even people who weren't paddling Fusions had fun at the Moose….and then they went to Mountainman's Store to watch another successful showing of the Demshitz Movie.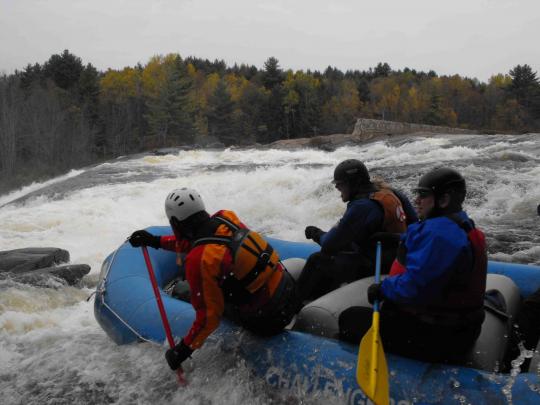 Rafters at Fawlersville!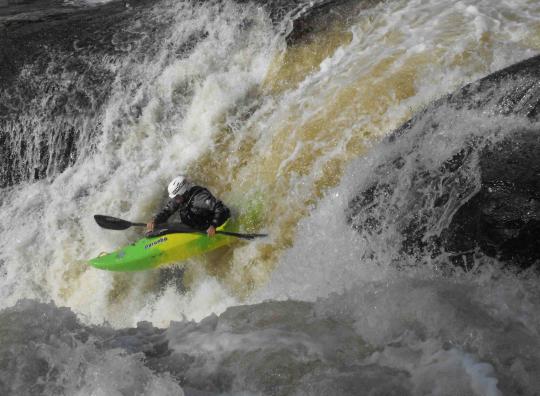 Jared boofing the center line on Magilla.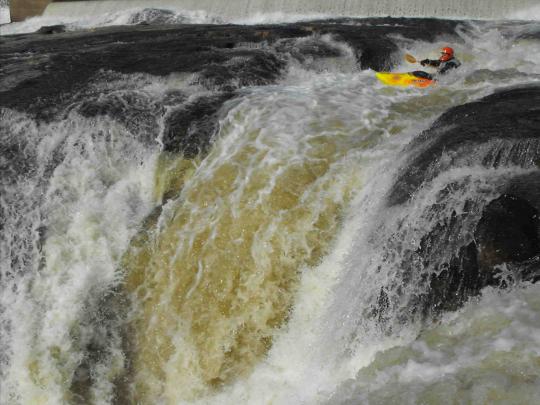 J-dog lining up for Magilla's center line.
Sweet!