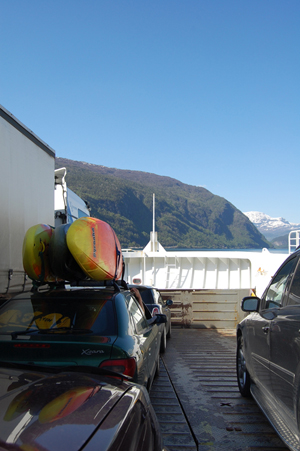 It is my birthday towards the end of May, so for the last two years I have been heading to Norway to celebrate and start the summer kayaking season with a refreshing start at the deep end… Last year I was in Telemark. However, this year there was a bigger cause at stake – saving one of the most beautiful rivers in the world! There are plans afoot to dam the Raundalselva – a chrystal clear river with many many kilometres of incredible white water for every level of kayaker – and beautiful scenery too.
The awesome people at the Voss kayaking club have been very active in fighting these plans (which go against the already existing protection for the river, hard-won in the 80s). If the preservation order is overturned, this could be a precedent for many other rivers in Norway – and as such is hugely important.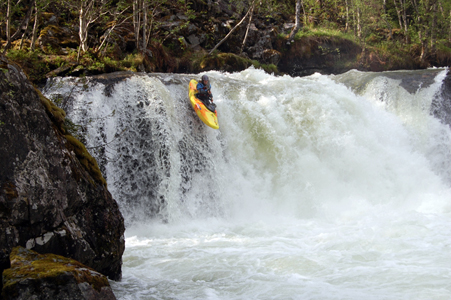 (Me on "Penny Drop" which is just below its big brother, the world renowned "Money Drop") 
 
A protest was organised for the 22nd of May. Our plans to go to Telemark before heading up to Voss were abandoned after the levels were so high that even my brave viking friends weren't keen on paddling there.
Levels in Voss were high too – we went boating on the very river that is under threat of being dammed, before heading to the protest. The sky diving club and many other local residents supported the protest, with around 400 people turning up. You can help too by signing the petition here: http://raundalselvi.invoss.com/ – it will literally take you 5 seconds of your time.
More boating followed by an epic party at the skydiving club made for a great weekend – I also managed to get on lots of the usual rivers which seemed very different at such pumping levels and one river I have never paddled before: the Steinelva.
Thanks Voss!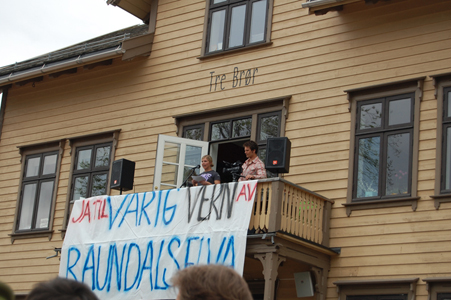 Protest!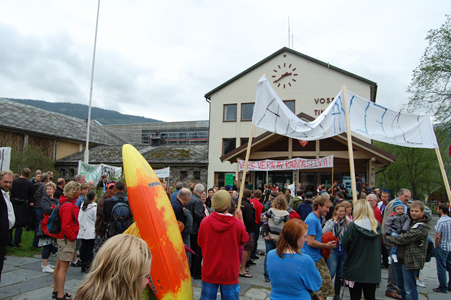 (I took my boat along to support the protest!)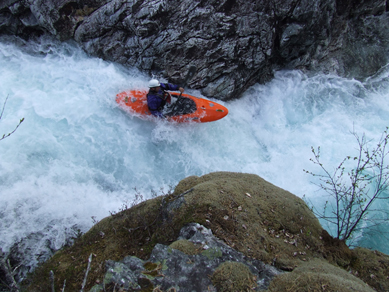 (Lars Georg Paulsen boofs on the Brandseth – Photo Arild Tvilde)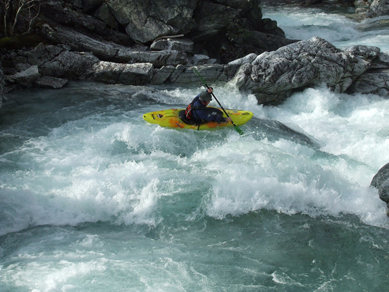 (Andy Phillips shows us how its done on the Brandseth in HIGH levels! – Photo Arild Tvilde)