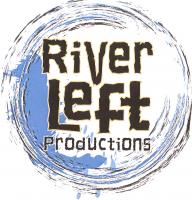 This is my first post for Pyranha Kayaks but I have been affiliated with this company for some time now. Â Working for the U.S. distributor in Asheville this past summer was an amazing experience and I learned a lot about the industry. Â Boating in Asheville taught me to take advantage of the local creeks and rivers around the area when they are flowing. Â Now I'm back home for school in Pennsylvania and work part-time but still find some time to get out and explore some new runs. Â Anyways I enjoy making videos and here are two that I recently edited . . .
The first video is an advertisement for a feature-length film uploaded for free on a website I started with a couple of friends. Â You can view the entire film here at – River Left Productions. Â I also submitted the video for Rider of the Year: Best Online Film and you can view it here – Rider of the Year.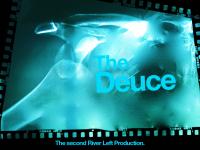 The second video is a little edit I put together after a nice surf session out at Holtwood on Beartrap. Â Holtwood has been my home play park all my life and it's what I grew up on. Â This amazing playground for boating is being renovated and for more information you should refer to Matt's earlier post regarding arrangements with PPL click here- Holtwood Whitewater Park.
Photo from last year at Beartrap –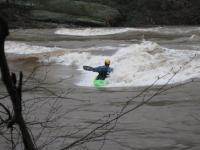 When the Susquehanna is above 6 ft there is usually something going on, when it is super high then that's when it gets good. Â Also, everyone out was either in Varun or Molan and got some incredible rides. Â Thanks a lot Pyranha for two great boats!
Peace out,
Brenton