During the last week of May, in a picturesque valley in the south of Switzerland, for the first time, we held the kayaking festival, MisoXperience. Pyranha was happy to jump on board and used the opportunity to become a valuable partner for the Festival.
The MisoXperience started with a two day Rescue3-course lead by Neil Newton and Reinhold Riedener. On Thursday, the big festival tent opened officially and local drinks were served from the bar. Friday morning most of the visitors arrived at the MisoXperience.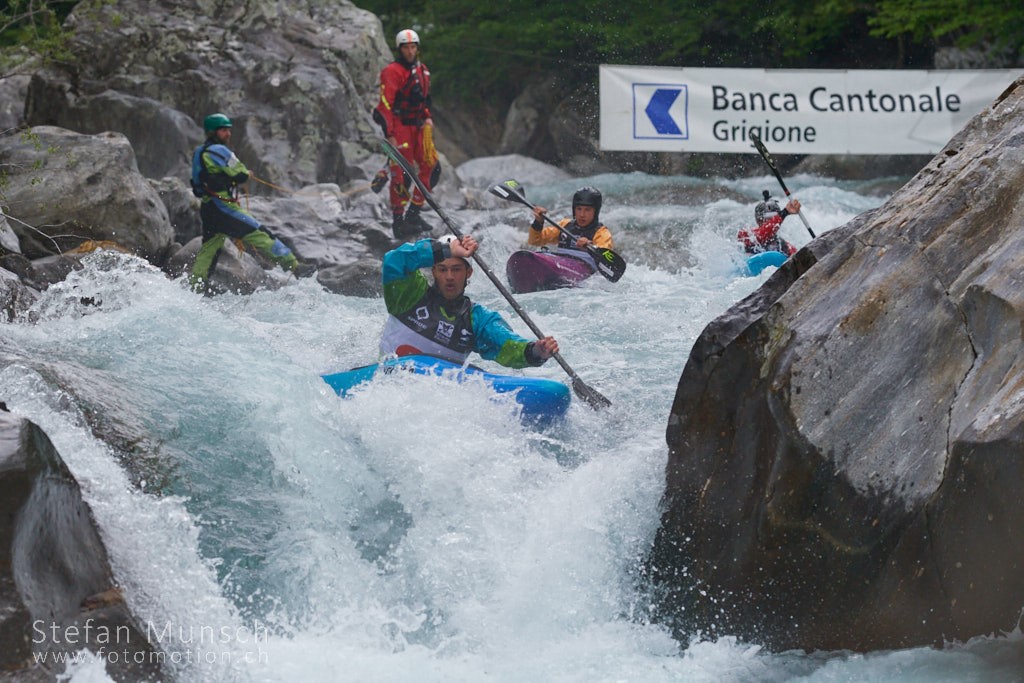 The athletes had big goals for the Boater-Cross and were practising on the racecourse. Kayakers with different skill levels were enjoying workshops by Mike Kurt, Kees Van Kuipers or Severin Häberling. Mike as a multiple Olympic athlete taught the boaters how to enjoy a ripper with slalom technics. The workshops with Kees were all about safety and Severin went with the less experienced paddlers on the Boater-Cross section.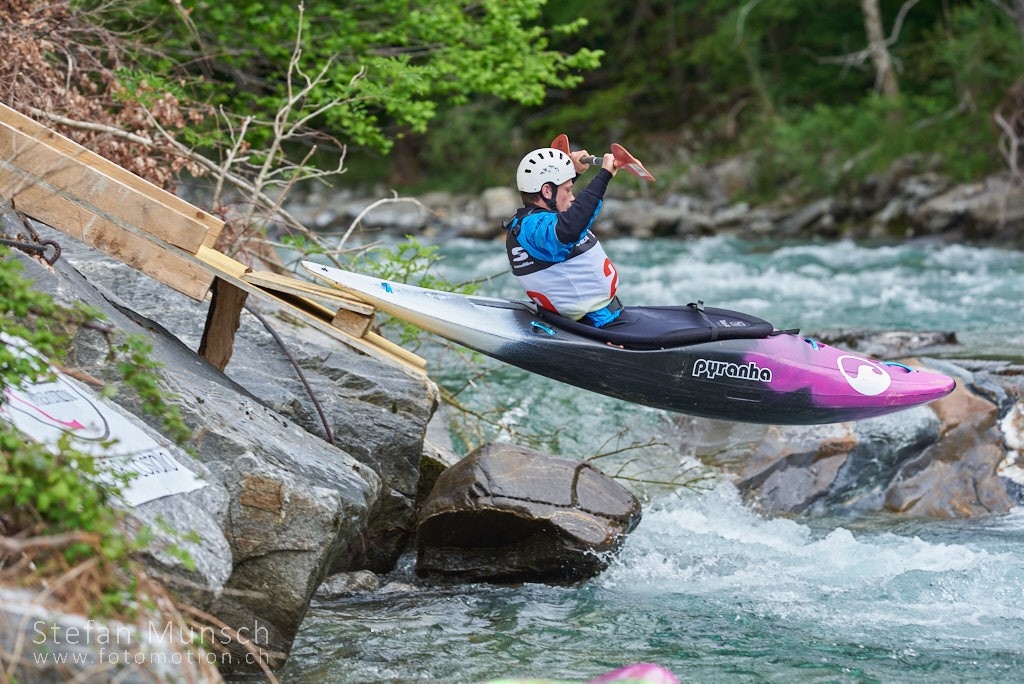 The professional rescue Team was repeating and training their abilities during this time. This led to a very special ambience. As a kayaker told me, "It was so cool how many people were at and on the river. Whenever you looked up there was someone smiling to you from the shore or out of an eddy." When everyone came off the water a delicious dinner and a cold beer were waiting for them.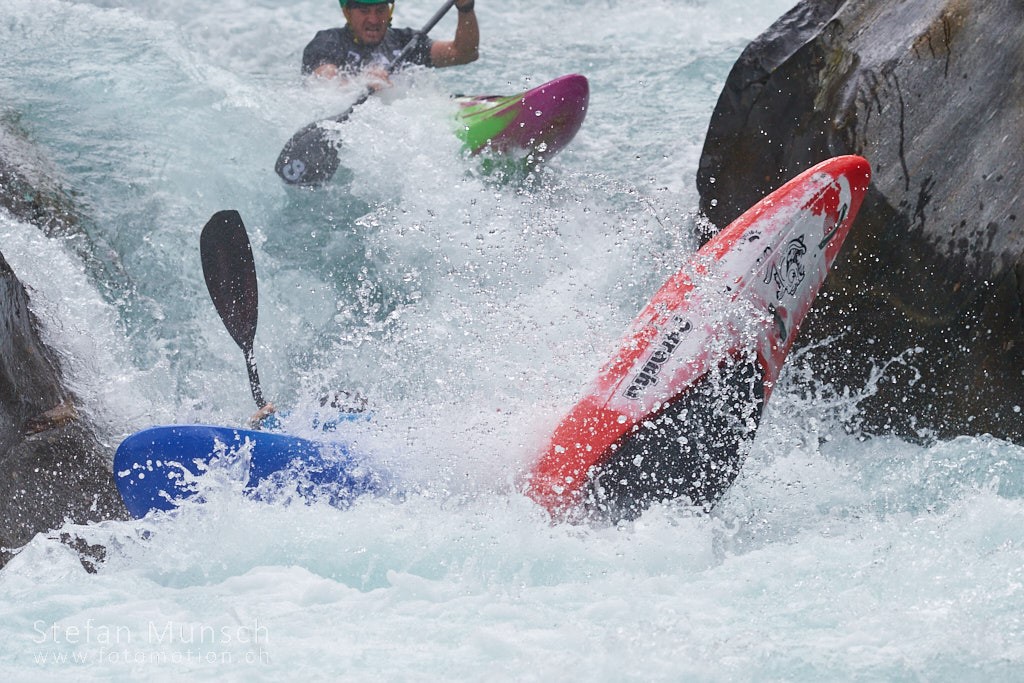 To regenerate and have enough energy for the next day, we ended with a couple of kayaking movies and some folks enjoyed the campfire until they went to bed. Saturday started early for the more serious athletes who had some warmup runs. Some boaters came straight from their tents to the start ramp of the friendly race.
With some good tunes and the cheers of the crowd, everybody was ready to paddle fast. When the 16 fastest male and the 4 fastest female kayakers were qualified for the boater-cross. Everyone else was allowed to start at the Grand Prix Misox. At the Grand Prix Misox, all paddlers started together and enjoyed the Moesa-River as a big group.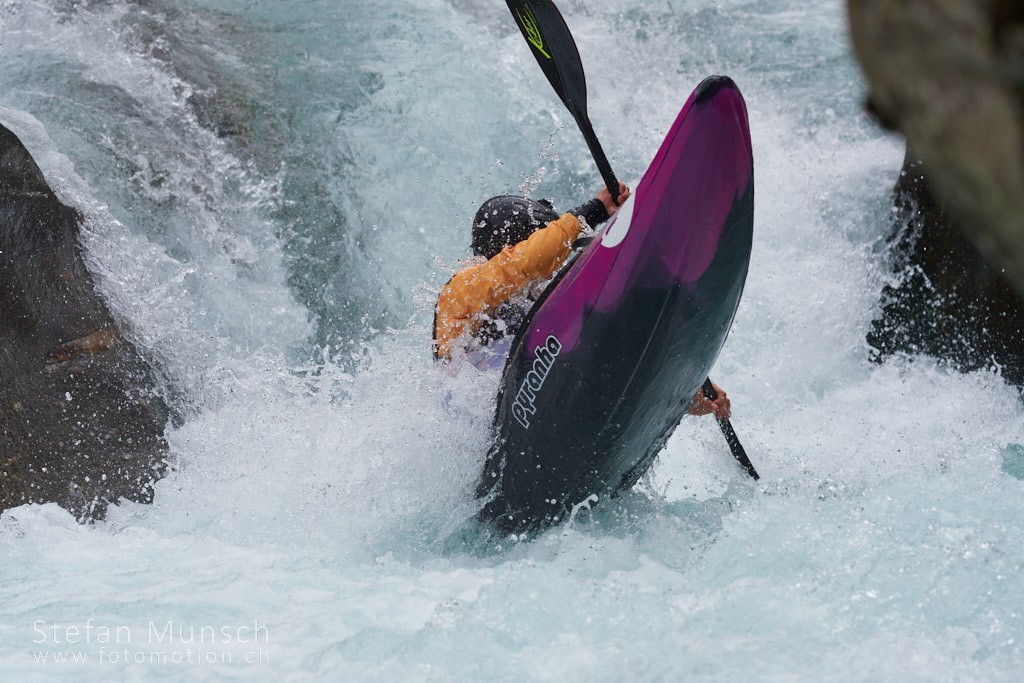 In the late afternoon, the Boater-cross/extreme-slalom Swiss championships were held on the most difficult section of the river. It was a perfect racecourse, there was more than one winning strategy and everyone had a chance of winning a heat. For the final, we had top athletes from slalom, downriver racing and whitewater kayaking battling it out. The crowd was amazed by the spectacle and Dimitri Max, the second place extreme-slalom European champion, took home the title of swiss champion.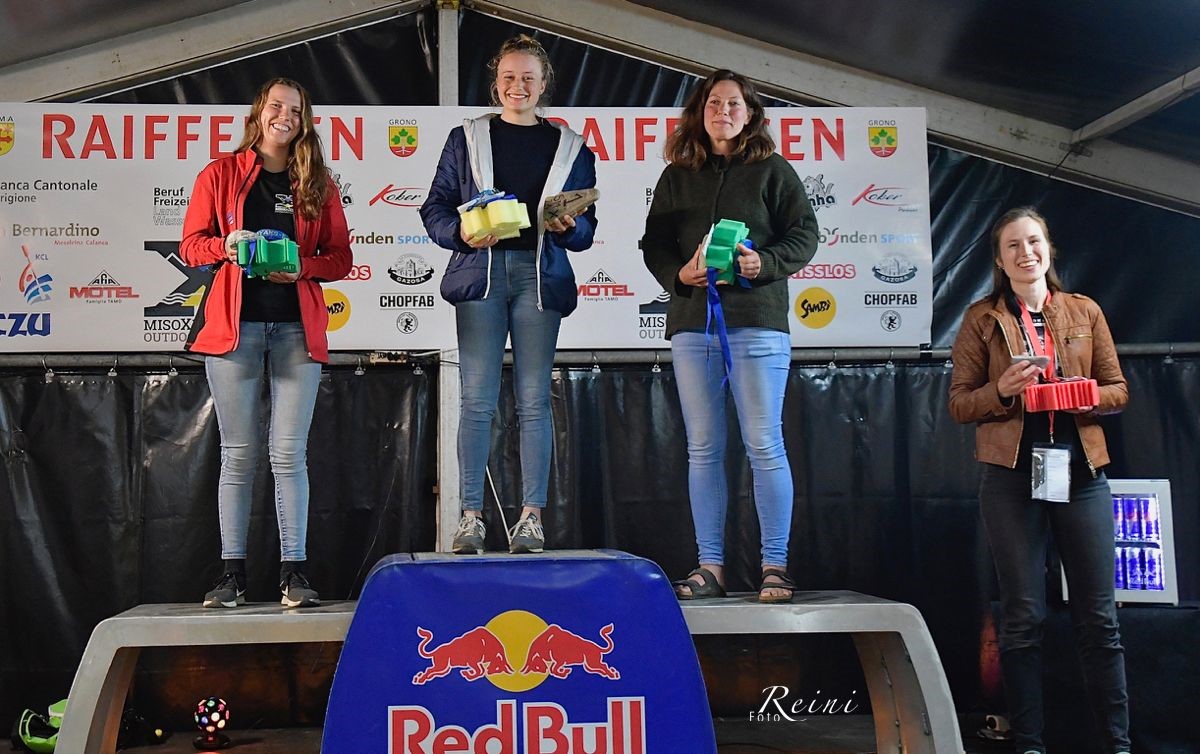 Before Sunday arrived and everybody went on their own adventures, like paddling the famous Verzasca, the paddlers stayed at least one more night at the festival ground, where we had some amazing Risotto, cooked by the local carnival society for dinner. With filled stomachs and cold beverages, we celebrated everyone's achievements into the night.