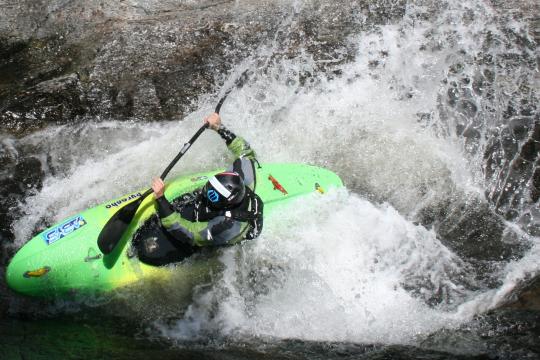 Level water is going down in Pyrenees. Perfect time to run canyons.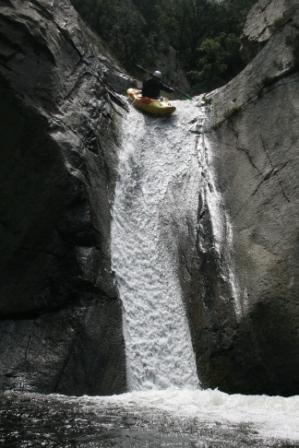 Fafa (Fabrice Pouyeto) in the first double slide.
I agree this one was a little bit dry, but so fun !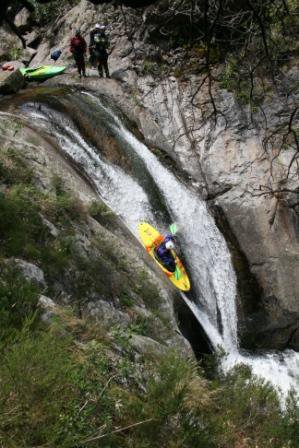 Fafa in on of the 16 drops runable by kayakers in Llech canyon.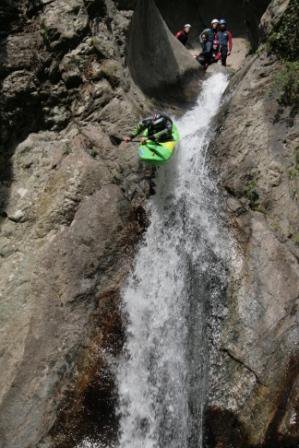 Me in the hardest drop called "Eject". After 6 meters slide on rock, your'e eject 6 meters above the pool.
All without scout.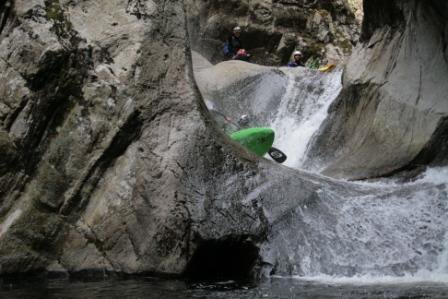 Funny time in one of the last slide. Everybody want to go more high in two bends. Water throwned on rock were a good judge !
Llech canyon distance: 650 m. High: 165m. Time inside: 7 hours.
Next trip: Nuria canyon. Shorter but more deep !
Video is coming…
Cheers,
Eric