This Winter a group five British kayakers travelled out to the Sichuan Province of China to explore some endangered rivers. We met up with Travis Winn an american kayaker that lives and works in China.
The team struggled through paperwork, customs, beauraucracy, mad and bad roads, vehicular and almost nervous breakdowns to hit the untouched whitewater of the Litang. This first descent proved to be a gem, full of read and run through forest lined banks and mountainous backdrops. Until we hit the dams where the character changed dramatically to a bigger volume, harder, and more dangerous run. Here are some pics: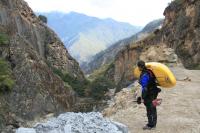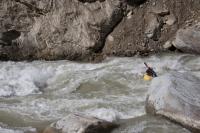 A swift turnover and we were on the second descent of the Yalong.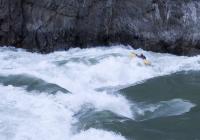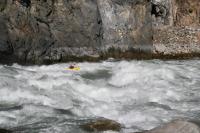 The Yangste was our third river and the main aim of the trip. This was last done in 1986 with varying levels of success by two teams, a Chinese and a sino-american team, there'll be more on this in a film that will be around later this year