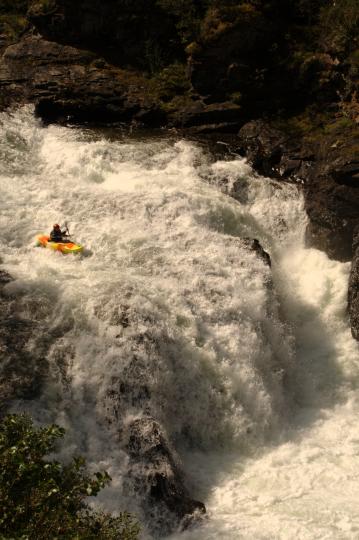 The big hit on the Upper Driva (photo: Pat Clissold)
The final destination for our summer road trip was Norway, my first visit to Northern Europe's whitewater Mecca, but certainly not my last. Â Bex and I spent an incredible few weeks in Southern Norway, firstly being shown the classics around Sjoa and Otta, and then joining up with a couple of other British boaters to catch a few other late season runs. Â There have been plenty of posts about the quality of Norway's whitewater rivers, so I'll spare the words and just leave you with some photos from our travels in Norway.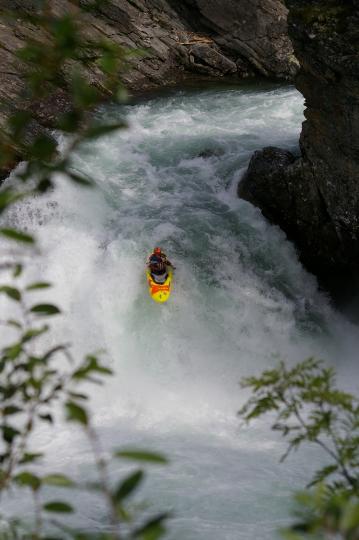 Classic Pool-Drop on the Upper Rauma (photo: Hick Norwood)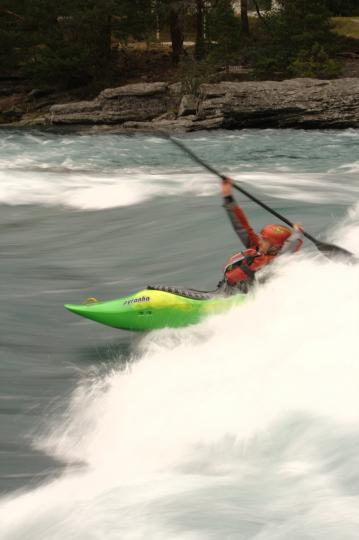 Tearing up the Sjkak wave in the Z:one (photo: Pat Clissold)
Tom Parker on Ulla 1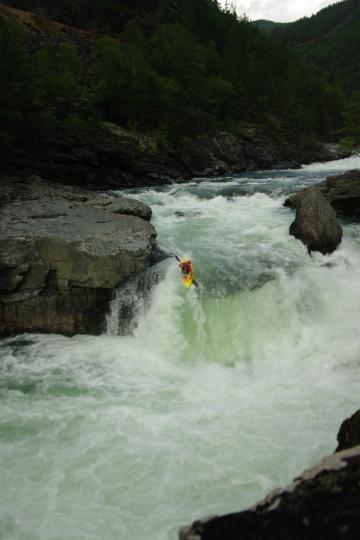 Classic Powerful water on the Lagen Canyon (photo: Carl Mitchel)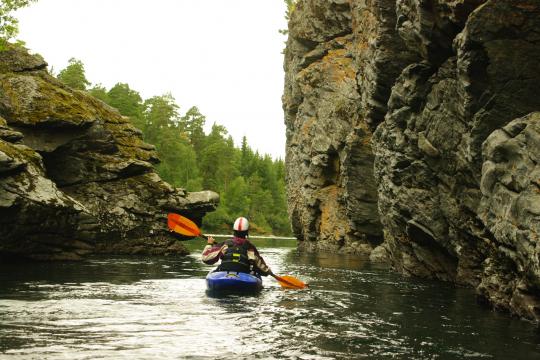 Bex enjoys the Scenery on the Driva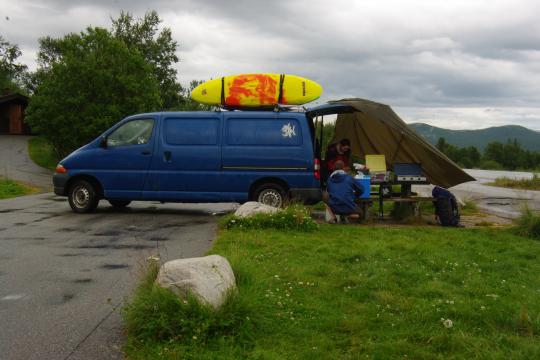 Enjoying van living, even in the Norwegian rain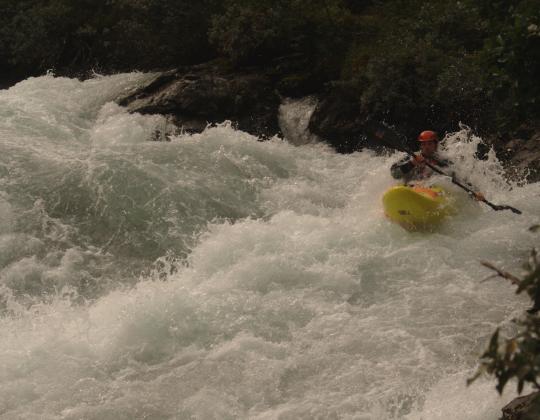 Upper Bovre (photo: Pat Clissold)
In all, it has been an amazing summer, taking in some of the best whitewater in France, Slovenia, Austria, Germany, Switzerland, and Norway. Â Four months of boating and that is barely the tip of the iceberg for European paddling, which suits me just fine as that means i will have to get back in the van as soon as possible and go and explore the rest. Â For now I'm preparing for the UK winter season, kicking off with a couploe of coaching clinics and a big party at PyranhaFest in September.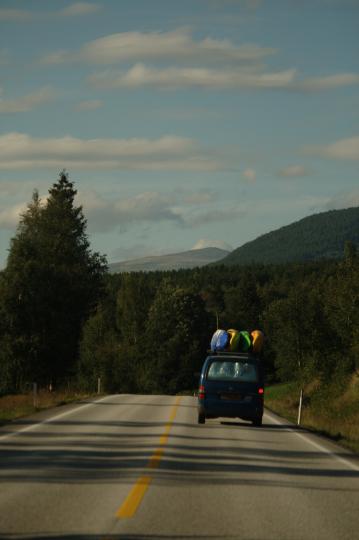 On the road… (photo: Pat Clissold)