I first met Ivan a few years ago, he is a Ugandan teenager who happens to live very close to the Nile Special – probably the best playwave on the Nile.
Along with a few other paddlers (most notably Billy and Carly Harris) I helped train him in videography and photography. We would pay him to video or photograph us on the wave, both skills he picked up with remarkable aptitude considering he had never used a camera before.
Ivan grew up with some serious health issues, until fairly recently was unable to get proper medical attention. His illnesses have now been treated and cured by Soft Power Health, an organisation that Love it Live it donates a percentage of all our income for Uganda trips towards. It was set up by Jessie Stone (doctor and kayaker) to educate and support local communities on health issues. Unfortunately he has been left with a permanent deformity of his chest, limiting him in how much physical labour he was able to do.
Ivan was 16 at this point but hadn't been to school since he was orphaned a number of years ago. Since then he has lived with his uncle and could not afford his school fees. After some discussion we agreed that half of his wages I would keep back and once Ivan had saved enough money we would use it to pay his school fees so that he could rejoin the education system. Kayakers left donations in exchange for the good pictures that Ivan had taken of them, and before long I had enough for his first semester. A great start but not a very long term solution.
I was back in the UK doing some LiLi work, and an idea came to me. I contacted the local primary school, who happened to be studying third world countries in their geography for one of the classes, and I went in to have a bit of a chat about Ivan.

They instantly latched onto Ivan story, his big grin and amazing photos. The class at Minera Primary School have now raised the necessary funds to put him in boarding school, which I pay for him annually. He just finished his first year back in education, which he passed with flying colours!

Ivan with all his school friends, holding a photo of the class that now sponsor him.
In the holidays he still takes photos down at the wave. He is now better than most kayakers at spotting when the big moves are coming, he understands about lighting, foreground and background and how to take interesting photos. Here are just a few of his amazing photos…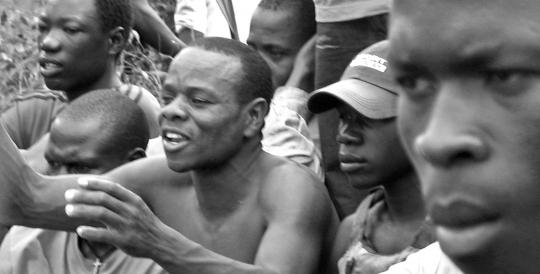 Spectators at the Nile Special trying to figure out what is going on!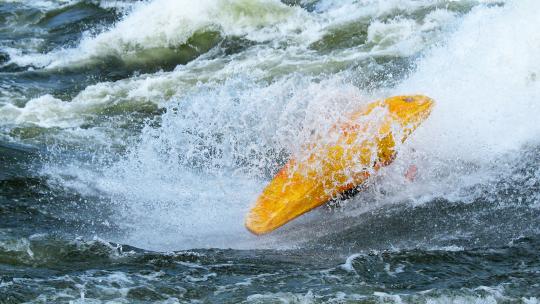 Perfect timing… A Helix in the Nile Freestyle Festival

An interesting angle of a different kid giving photography a go!
He is studying hard and wants to become a professional photographer… good luck to him with his studies and ambitions and thanks to the kids who are raising the funds to him in Wales!