So after receiving my new Pyranha Shiva I'm pleased to say it is standing up to my expectations!
I figured I have now paddled it enough times to give an accurate review so hear goes.
My first impressions of the boat are the speed it carries threw waves and how the boat runs. I cant wait to do some races in this one!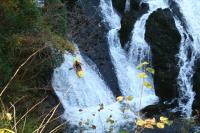 After paddling the Mawddach It really came to life how much of a difference the stronger rocker profile makes in boofing in addition to the displacing hull which makes landings softer. It also minimizes the risk of catching edges on slides. The boat also jumps really well threw peaky waves.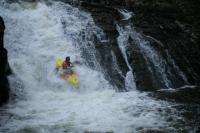 This boat however does need to have the power being put down to hold lines and stop it sliding, its much like a slalom boat in that respect but its a good style of paddling to have.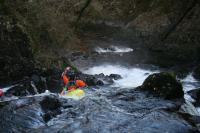 It is hard to compare this boat to the Burn as they are so different to paddle. The Shiva is faster than the Burn and has a lot more volume, so for racing, steeper slides/creeks and big drops it is a better option, however for every day paddling on the local class 3-4 (Dee) river or coaching I think the Burn is still the top dog.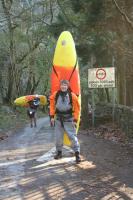 Definitely get in one if you have a chance and see what you think!
David