It is always a good choice to go to the Salza valley for Kayaking. In sping you have huge Slides and drops on some tributaries.
But in winter you can join the beautiful landscape of the gorges on the Salza River.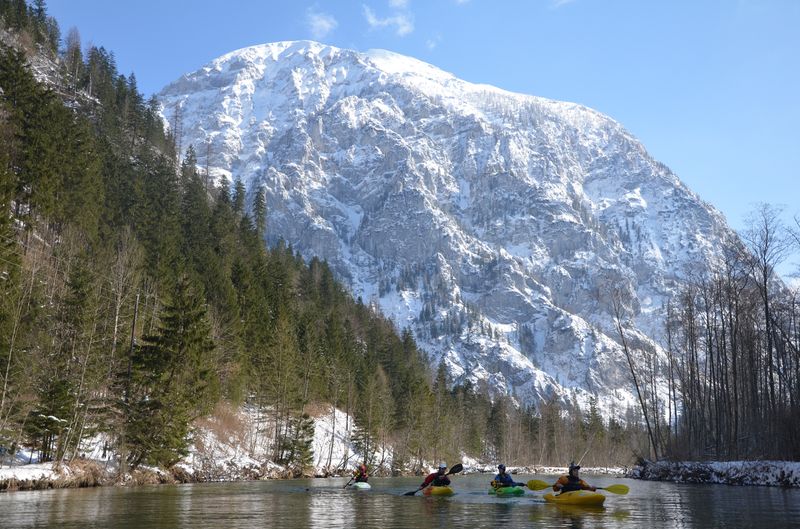 Sandra, Corinna, Robert, Max and Matthi enjoing a cold morning run on the upper Salza river- Pic Matthi Zeiner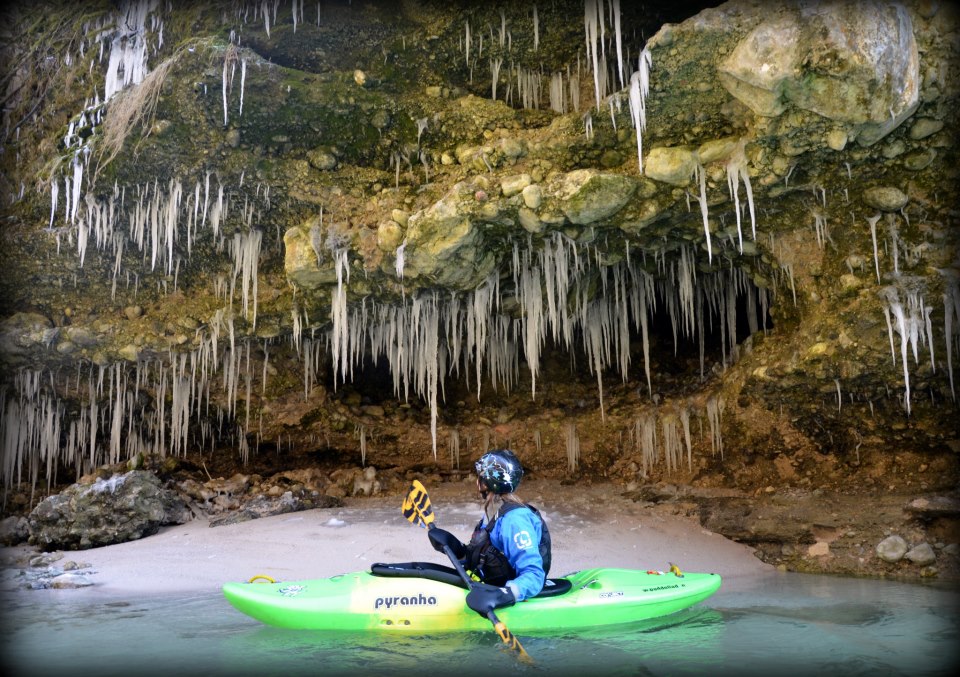 Corinna Rebnegger in the lower Canyon. Pic by Matthi Zeiner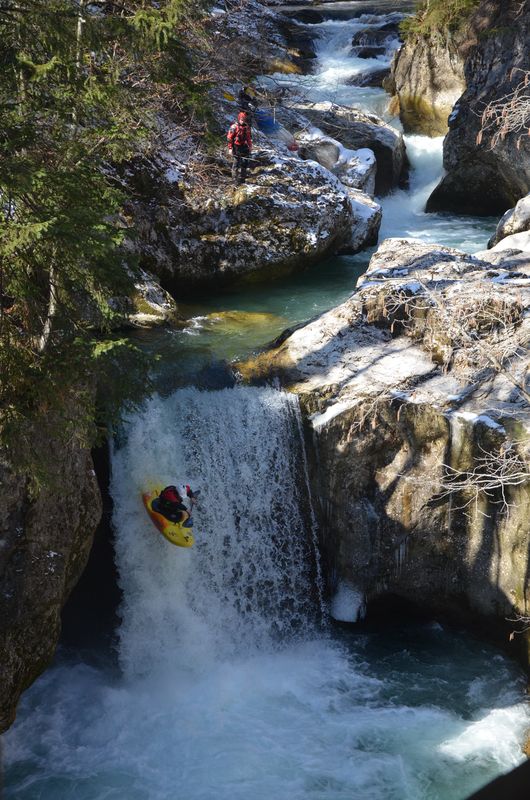 On the way home its cool to do some Park and huck runs on the Laussa river.
Pic ba Corinna Rebnegger