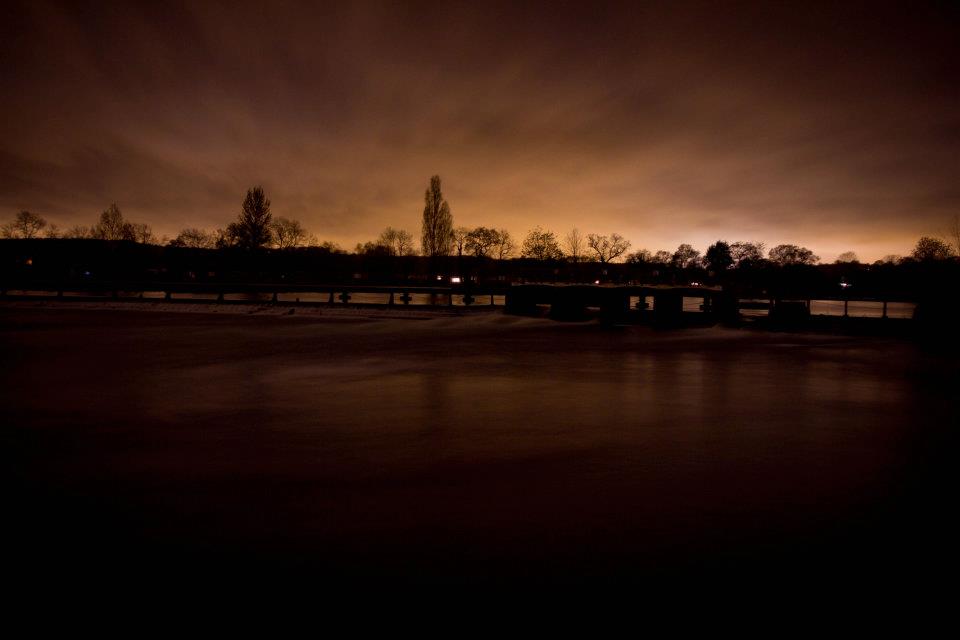 The highlight event for many U.k based freestyle paddlers took place last weekend, the annual Hurley classic !
The event started from humble beginnings, from a small local event that saw 20 – 30 enthusiastic paddlers from England taking part and grew into an event that now sees 100s of competitors from all areas of Europe traveling far and wide to compete at this historic event. Jacko Jackson and his organizing team did an incredible job of creating one of the best events I have ever been too.
Saturday morning saw the final of the Gb league event take place with three 45 second rides and the title of British champion up for grabs things where certainly serious on the water. Having been out of the country for all of the previous league events I was left well out of contention for the title and decided to sit out and cheer my fellow paddlers on.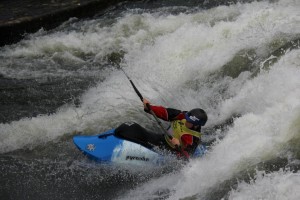 Luckily the Junior mens was in good hands with local Hurley boy and new Pyranha team member Brandon Hepburn taking a well deserved 1st place !
Saturday afternoon saw the first ever Hurley Classic Boater X take place, I have to admit a lot of the freestyle paddlers felt severely "out gunned" by several high ranking slalom paddlers that also attended the event. Luckily for us a certain Dave "spaghetti arms" Bain was also at the event and in a close fought battle between his house mate and fellow competitor Joe Morley, Dave came away with the win in his race specific Shiva !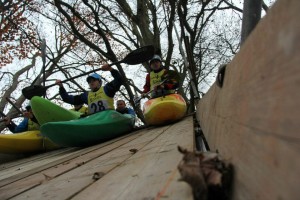 After a great night of talks, presentations and for some an over indulgence in alcohol ,the Hurley Classic freestyle comp was officially underway, I was first up in the jam session format and had a great 25 minutes on the water with a nice chilled out atmosphere.
Through out the day more and more impressive rides where being thrown thanks to the jam format off the event competitors where encouraged to go big making it one of the best events for spectators to watch.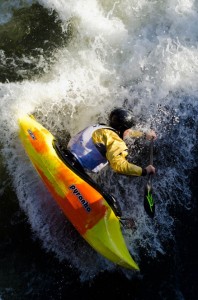 I took 1st place in the juniors, closely followed by Brandon Hepburn and James Benns.
I was also lucky enough for my junior mens score to put me into the senior mens final as well.
Paula Pridham also represented Pyranha well but unfortunately finished just outside of the final.
The full results from the event can be seen here :
http://www.facebook.com/l.php?u=https%3A%2F%2Fwww.thamescanoes.com%2Fclassic%2Fresults.xls&h=cAQF41GWF&s=1
Nick Worsely was also lucky enough to win a brand new Jed !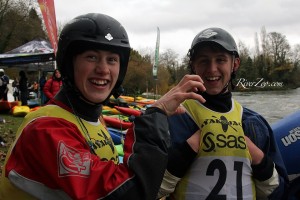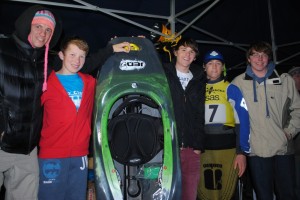 Check out two great videos of the event by Finn Burrows and Brandon Hepburn,
The competition season is now officially over which gives me some free time to work on new combo moves,
Look out for a new video coming in a few weeks,
See you on the water,
Bren