Whether you're looking to get back on the water and shake off the cobwebs, or you're completely new to paddlesports and want to shortcut the learning process to make the most of what remains of Summer, our little community has some extremely talented coaches and guides who are embedded in its roots, and perfectly placed to help you do just that; allow us to introduce you…
First up is Jamie Greenhalgh of Paddle365 and Dee River Kayaking!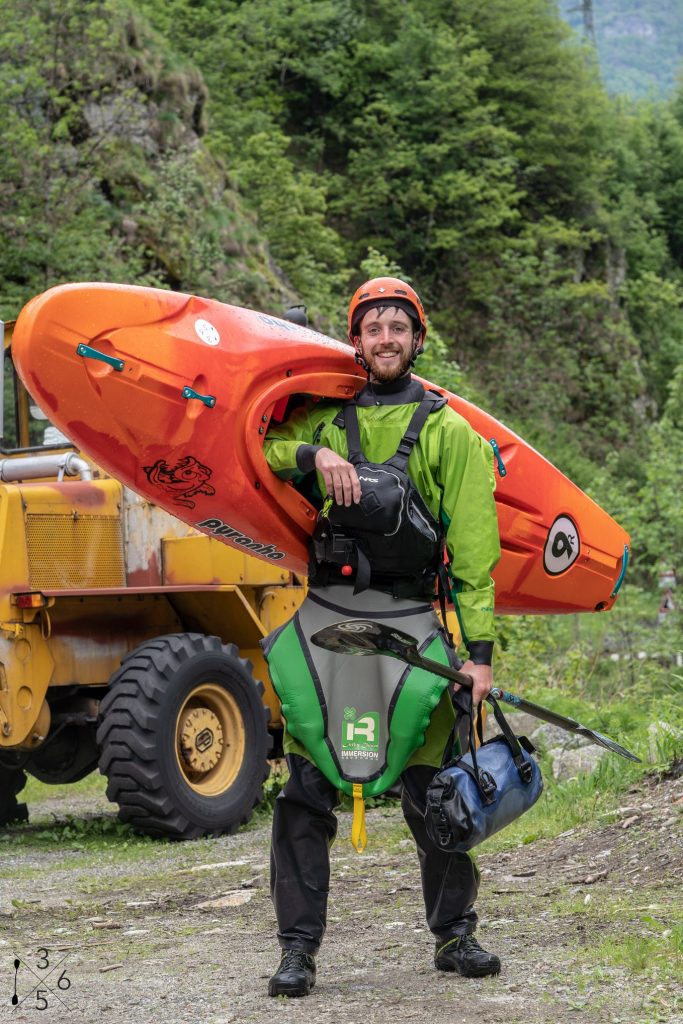 Hey Jamie, it's good to catch up with you! How are you doing?
Hi! I've been missing the river paddling community almost as much as I missed the water during lockdown, so its really nice to get a platform to say hey to everyone and I can't wait to see you out on a river soon. Thanks again for the spotlight Pyranha!
What've you been up to during lockdown?
I've been really focussed over the past few of years on developing both my kayaking and my craft as a coach and river guide, so having a forced Corona break has felt pretty weird. It was a bit like being on school summer holidays again- you're told to rest and do nothing much, but simultaneously feel you should be making the most of the time so there's a pressure there too. Still, it was a real kick to seeing all of the progress a lot of people I know made towards personal goals such as fitness, crafts, family time etc. I was getting my exercise and adventure hit from cycling, but my bikes kept going wrong, so I've had to learn some basic bike mechanics on the go. Meanwhile, my Mum took up watercolours and my girlfriend learnt to sew her own clothes. I find it an interesting case study in the way people learn skills. There's definitely hope to be found in the way everyone united behind the common goal of protecting the NHS and each other, and at the same time rising to the challenge of self-isolation in lovely creative ways.
What would you be doing now if 2020 hadn't been derailed?
This year was supposed to be a pretty major one for me, firstly in continuing my work with Paddle365 and also in launching Dee River Kayaking. Paddle365 is my whitewater coaching business and its been growing really well. Last year I was able to run white water kayaking skills courses in 8 countries, for more different paddlers than any previous year and with more returning paddlers than any year before. It's a real privilege to work with passionate paddlers; to help them get better so they can have even better adventures.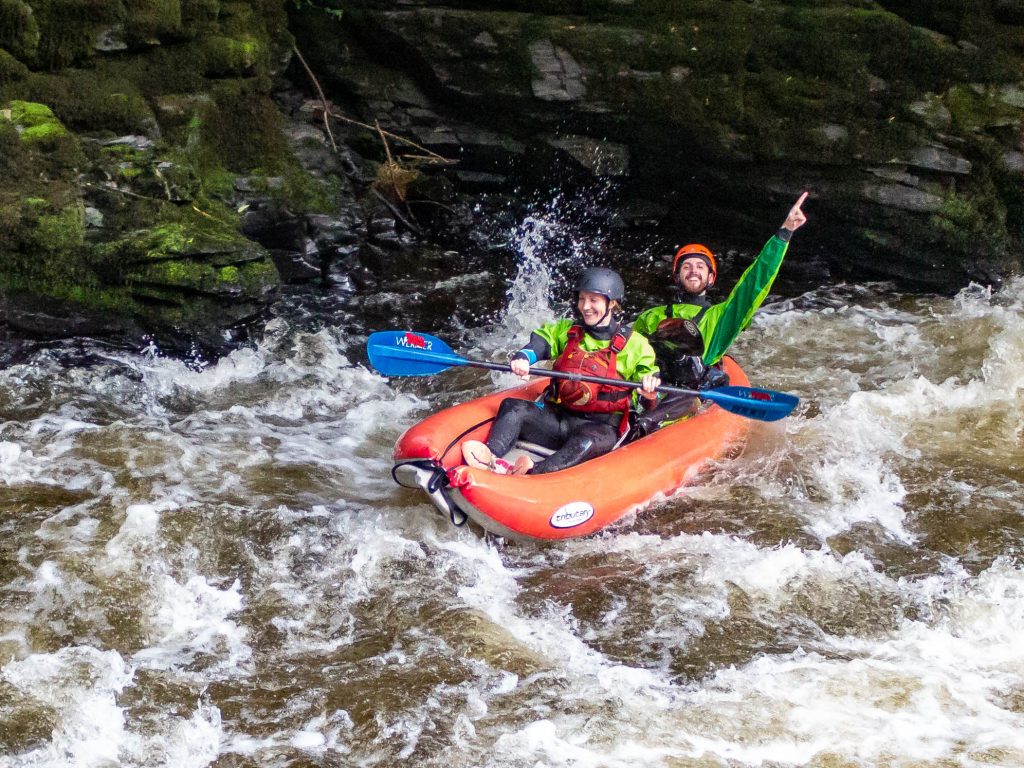 The big thing for this year was to expand my capacity so that I can provide a better service to beginners. Kayaking isn't the easiest sport to get into, and especially at the white water end of the sport the process of getting your first taste can be a little too hit and miss for my liking. Lots of thought has gone into this, so when I set up Dee River Kayaking, I've tried to frame everything through the lens of making river paddling as accessible as possible. High fun- low risk- high reward. Dee River Kayaking will run river-based city and nature tours from the beautiful town of Chester, as well as high octane adventures on the grade 2/3 waters of the river Dee in Llangollen. I'm now running Chester town tours and Chester white water sessions for up to 5 participants. Initial trips have been a great success with the warm weather. My new boats are the perfect vehicle to have an intro to white water kayaking that is light-hearted and stress-free.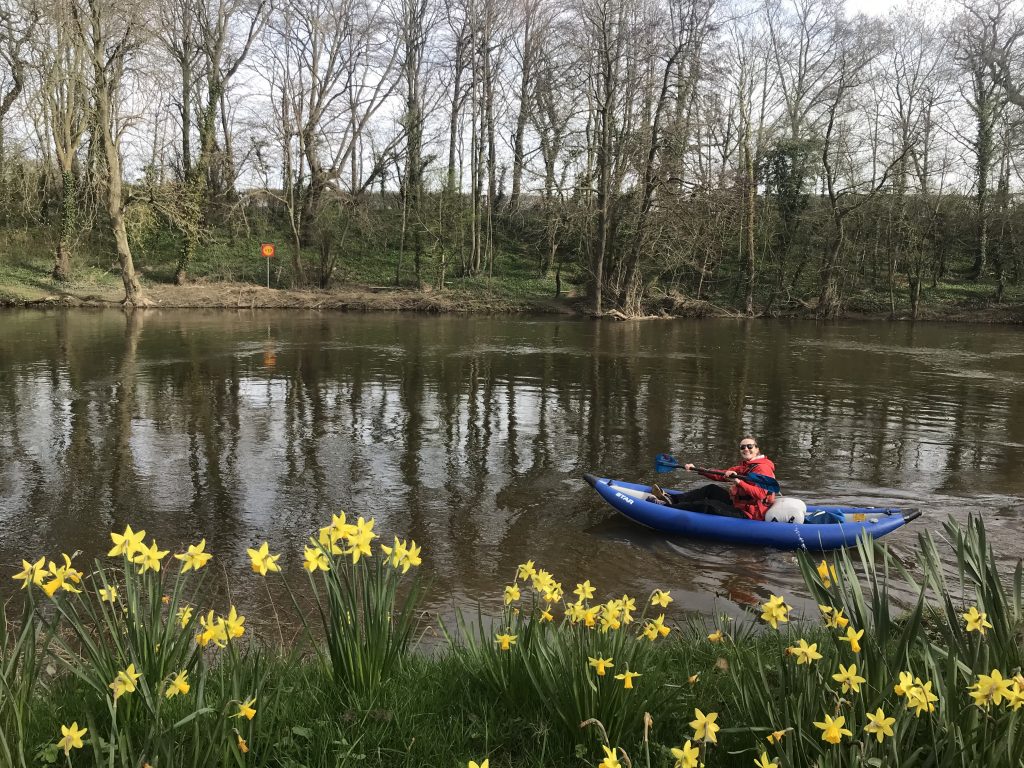 As well as running a week-long whitewater kayak skills development course in Scotland over Easter, right now I was supposed to be putting the Dee River Kayaking set up through its paces. I'm excited for the further lifting of restrictions on travel, whenever that can safely happen.
What is the proudest achievement your kayaking career so far?
Succeeding in living the dream as a professional river guide and coach, despite having the least marketable surname in the paddling community?
Just kidding. Through my coaching, I get the privilege of working with some really inspirational and driven recreational kayakers, and what I'm most proud of is definitely the progress I've made in terms of helping them out, seeing their progress and watching them succeed in having inspiring adventures of their own. Last year I created the Paddle365 Mentorship Group, with the aim of putting some of these longer-term whitewater students together to compare notes and give them a fee-free way to touch base. During lockdown, the Mentorship Group has been a brilliant boost and has given me a few great ideas of ways to keep coaching and stay in touch during self-isolation. There have been kayaking zoom quizzes, kayaking art projects, technique development discussions and movie critiques. It's been really nice.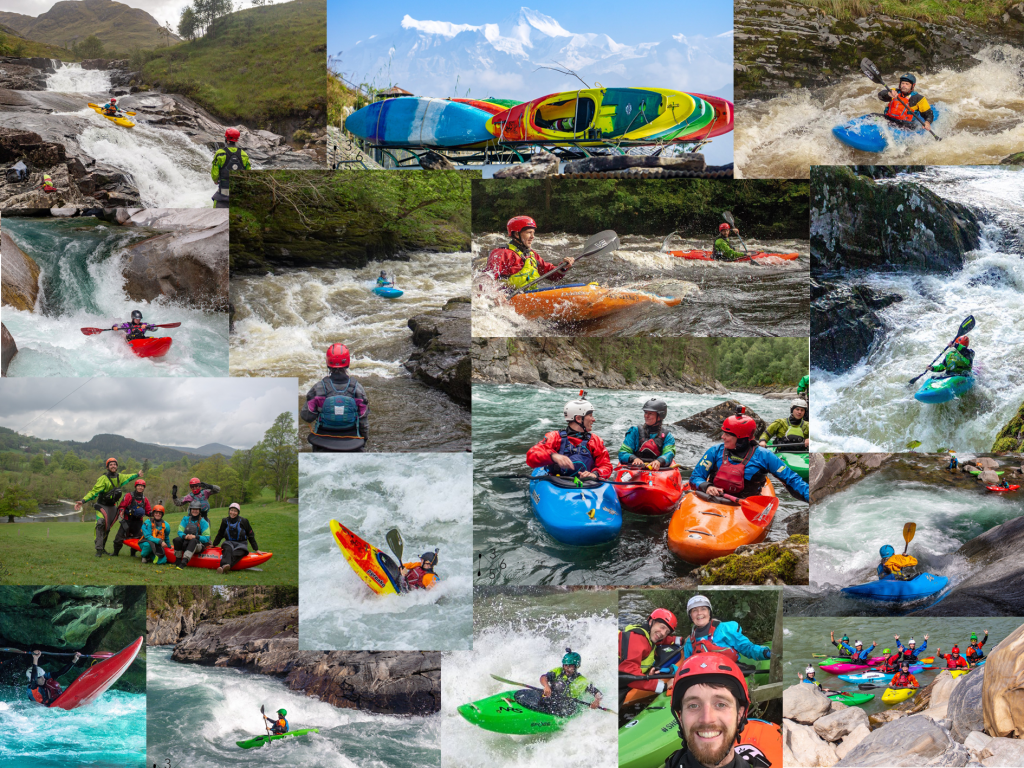 …and most importantly, what is your Pyranha Kayak of choice?
Well, that is a difficult one. The boat I'm seen most regularly in is my Ripper. It's the perfect kayak for me to be coaching in since it's a really stable and responsive boat to do demonstrations from, but it also is a hell of a lot of fun. When I coach I like to give myself a little paddling workout too, so whenever the other paddler is resting, I'm playing. It's a good system, and the Ripper is invaluable!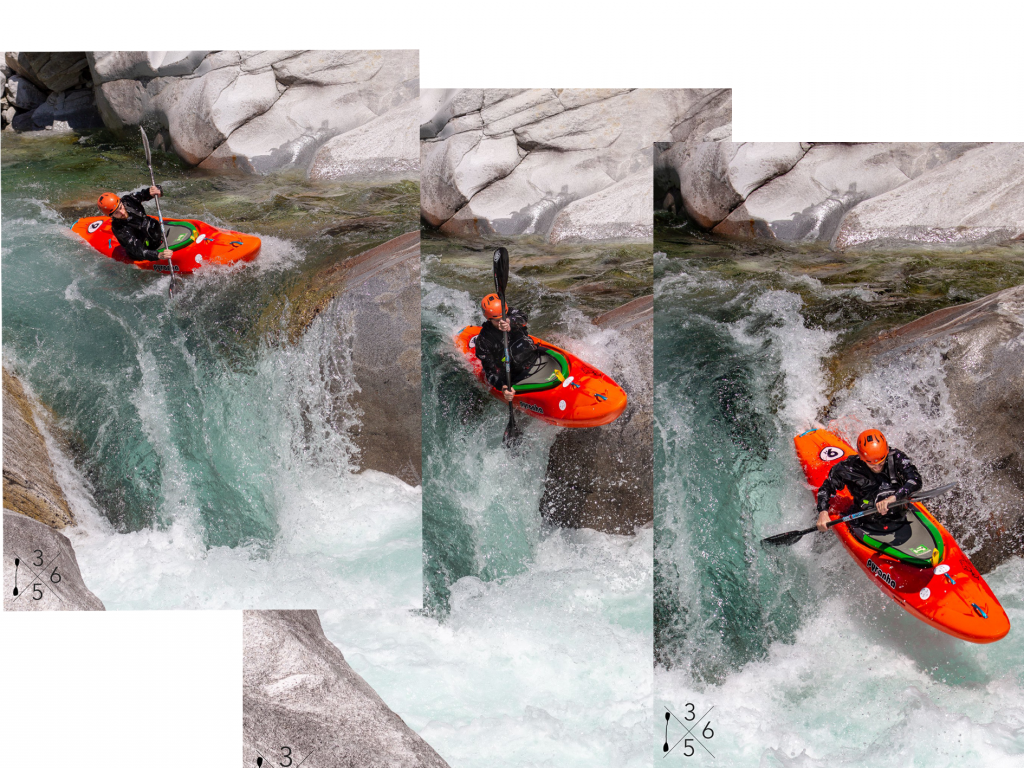 Aside from the Ripper, my 9R II is epic for when the rain comes down and fills the class 4/5 creeks of North Wales, or for coaching creeking and big river skills in Italy or Norway. The Machno is also the ultimate kayak to make people feel safe and secure whilst out enjoying the river; it rolls easier than the vast majority of boats on the market! It won't teach as many lessons as a Burn or a Ripper, but as a client put it to me recently, "It depends how many 'lessons' you want to learn in a day!"
Here are a few links for any readers who would like to get involved in what Jamie is up to, or find out more about Paddle365 and Dee River Kayaking:
www.paddle365.co.uk – Whitewater Kayak Coaching and Guiding in the UK & Beyond
www.deeriverkayaking.com – A friendly and professional river kayaking service. Open and accessible to all.