One cold dark day in Wales I got my first try in the Pyranha Machno. My initial opinion was "this is either worst or best kayak Pyranha have made in a long time."
After paddling the 9R Medium and Large for the past few years it was very strange stepping into the Machno. I've become accustomed to paddling long, fast kayaks that require a lot of active paddling and as a result I started out by over compensating in the Machno.
It wasn't until I got on the Fairy Glen, the river where the Machno was regularly tested in the design process, where the penny dropped. Andy Bulter, seeing me paddling hell for leather (which resulted in a lot of talky talk with the fishes), told me to try paddling less, focusing on key strokes. The results were immediate. The Machno is the ideal kayak for the more laid back kayaker – I still remember gently paddling down Sticky Hole, the first rapid on the Glen, cruising up to the crux boof, planting my paddle and… PEW! I flew, skipping out like never before.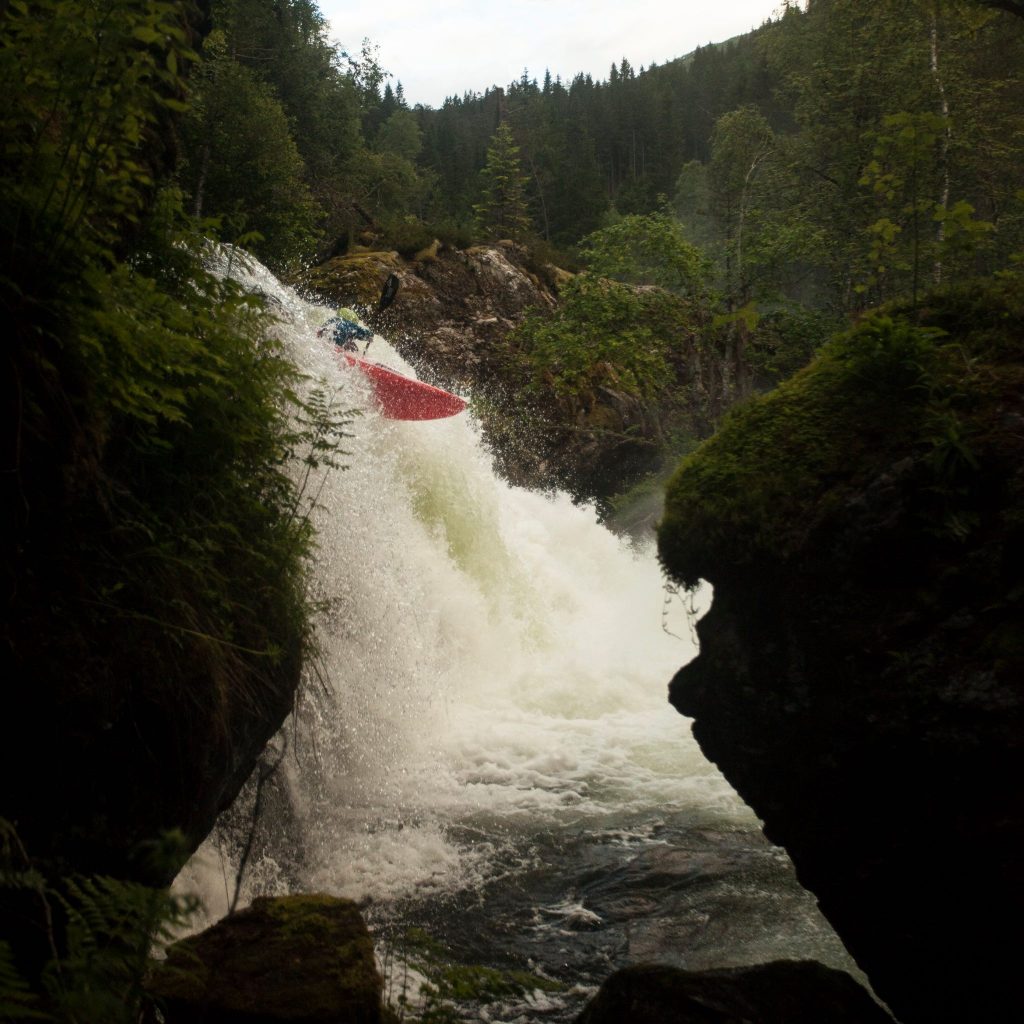 Since then I've been refining my technique to paddle the Machno, moved my seat back a bit and have been enjoying the rewards since. It has an incredible ability to skip over every hole that you put in its way. I took it out to Norway after a short debate as to swapping back to my trusty 9R and I am so glad I went with the Machno. Anyone's first trip to Norway is a nerve racking experience, the whitewater is massive, and in my case I was following locals who knew each river like the back on their hand, so 'follow me' was often the method taken down the rivers. The fact that you can cruise about and only at the last minute put in a few power strokes to get you over features that are coming at you at high speeds is what makes the Machno so special. That and the fact that it can boof everything.
Check out this video of my first run down the Lower Myrkdalen
So, the big question, does the Machno top the 9R? No. It is on par in a different genre of kayak. For big water runs and overnight trips I will be sticking with my 9R Large, for steep and hard rivers the Machno is now my go-to kayak, and for everything else – the trusty 9R Medium.
The Machno on some of my favorite British rivers:
Photos from Andy Butler and Rowan James