hi from Czech republic!
The Freestyle European Championship will be in Lienz in June. The Czech representation have to compete in two competition.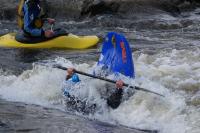 The first competition was last weekend in Ceske Budejovice. The weather was so cold, but the playspot was nice and cute.  4 women, 6 men and 2 C1 competed in two qualification ride by session system. I was first in woman category. Now I mean, that I will go to European championship!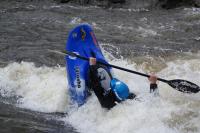 I paddle in 4- twenty, but I´m looking forward to new Molan for next competition.