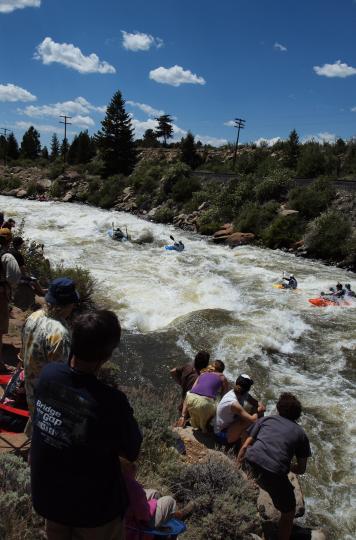 This past weekend demshitz hung out in Salida, CO for the annual FIBARK.  Due to high water the usual punishing 'Pine Creek' Race was held on rapid #4 instead and the rodeo became a touchy wave rather than a hole.   But, FIBARK is always a good time with deep fried snickers, live music, and carnival rides!  Here David Fusilli and Mike Patterson lead the pack in a preliminary round of the #4 boatercross.  Dave finished 1st overall and I ended up 3rd.
Here's an amazing high quality video of the boatercross: http://vimeo.com/25311854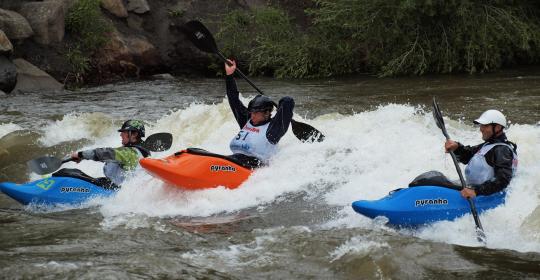 Dave, Craig, and Mike taking their rodeo practice ride.  They all placed somewhere between 6th-10th and I ended up 3rd.
On Sunday Mike and I raced the FIBARK 26-miler, which is one of, if not the oldest whitewater race in the US.  Mike won the rec. boat class using a Speeder and I would have as well, but I used someone else's bib so my official result was a DNF.  Regardless, it was fun in one of those painfully long with the wind in your face kind of ways.