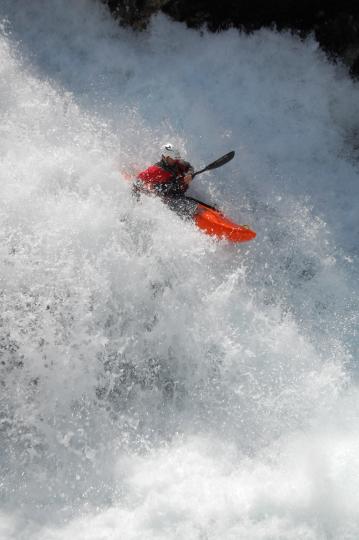 Â
 Voss extreme sports week boasts a vast array of activities for adrenalin seekers, as well as some great parties and live bands for those not so keen on adventure sports (check out the details here: http://www.ekstremsportveko.com/).
Of course, we at Team Pyranha are interested in the kayaking! Voss is a mecca for boating and is surely one of the most beautiful places on the planet. Team paddlers Timo Köster (Germany), Anton Immler (Sweden) and me (UK) headed out to Norway to sample some of those Norwegian classics. We brought the Pyranha team van to Norway with all sorts of cool demo boats along too. Check them out if you're heading to the Valldall or Sjoa festivals! Demo day in Voss coming up too. Check the calendar here: http://www.pyranha.com/teamvan.php
There was some epic rains, causing massive flooding in the area – putting everything too high for a couple of days – but opening up the opportunity for Timo to finally tick off that great waterfall – Double Drop on the Teigdalen – which he has been meaning to run for a number of years but never had the right water-levels before.
The floods dropped in time for the races and team members were representing with Paula Pridham winning in the women's team event of the Horgi Ned (a team race involved downhill mountain biking and kayaking) – and Anton Immler coming 7th in the Brandseth downhill timed race.
I will leave you with some photos of the week, and some useful facts about Norway: the beer costs an extortionate amount, the strawberry jam is good and cheap and the local vikings are always super friendly!!
Team Van heads to Sweden for Masters of Whitewater soon too!
Â
Â
Â
Â
Â
Â
Paddler: Mark Burton, Photo: Max Siech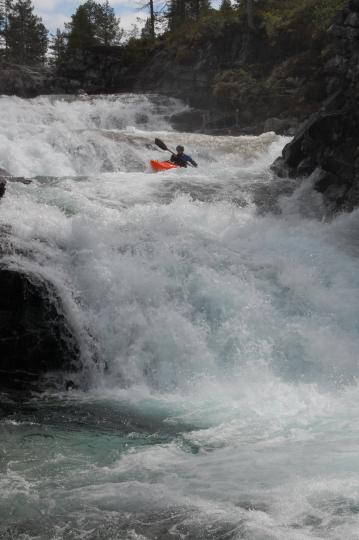 Â
Â
Â
Â
Â
Â
Â
Â
Â
Â
Â
Â
Â
Â
 
Paddler: Paula Pridham, Photo: Max Siech
Â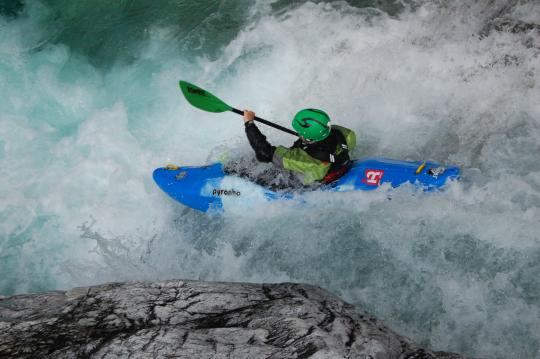 Â
Â
Â
Â
Â
Â
Â
Â
Â
Paddler: Timo Köster, Photo: Max Siech
Â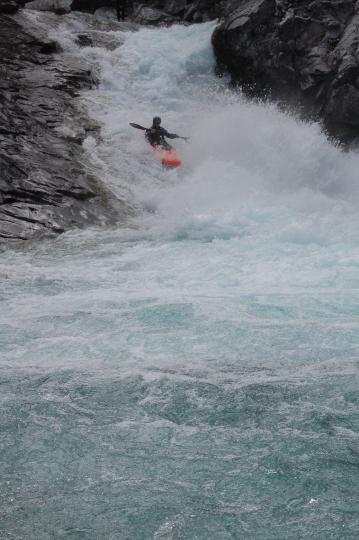 Â
Â
Â
Â
Â
Â
Â
Â
Â
Â
Â
Â
Â
Â
Paddler: Paula Volkmer, Photo: Max Siech
Â
Â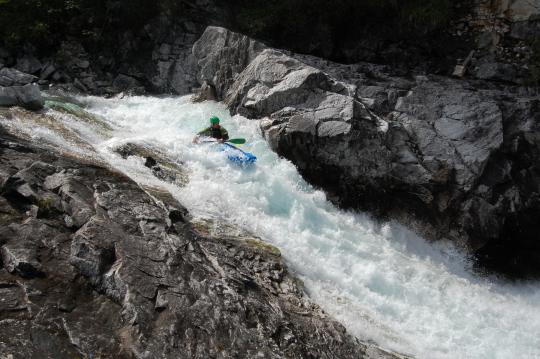 Â
Â
Â
Â
Â
Â
Â
Â
Â
Paddler: Timo Köster, Photo: Max Siech
Â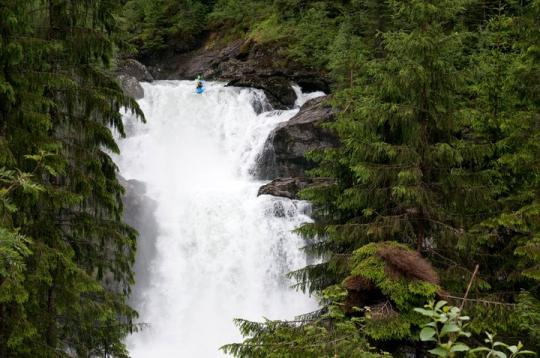 Â
Â
Â
Â
Â
Â
Â
Â
Â
Paddler: Timo Köster, Photo: Barbora Hollan