Last week the annual Teva Race – now called "Eporedia Active Days" – took place in Valchiusella and Ivrea/ITA.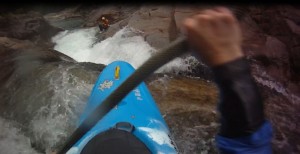 The individual competition consisted of a downriver race down the shallow and rocky Chiusella River and a sprint and boatercross race on the slalom course in Ivrea with better water levels.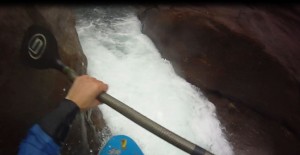 One of my two downriver runs was pretty bad – I was ending up on way to many stones -, which placed me into 15th position after that stage. Honza Lasko (CZE) won, Michele Ramazza (ITA) came 2nd, Pavel Andrassy (SVK) 3rd.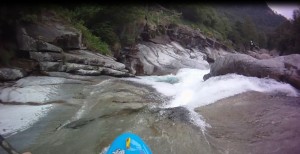 Fortunately, I was able to catch up a bit in the sprint race where I got 6th (Sam Sutton/NZL was 1st there, Jakobus Stenglein/GER 2nd and Honza Lasko 3rd) and in the boatercross, which was as much fun as almays. Finally I ended on the 8th rank, which is all right after my weak start in the downriver race. Overall, Honza Lasko won the event, Sam Sutton came 2nd and Filippo Brunetti (ITA) 3rd. Congratulations!
The team race couldn't have been any worse for the German team, consisting of Jakobus Stenglein, myself and Markus Hummel. Last year we were able to win this competitions, but this time we had no chance at all after a popped off spraycover at the very first rapid. That cost a lot of time! The English team took the title, leaving France and Italy on the 2nd and 3rd rank, respectively.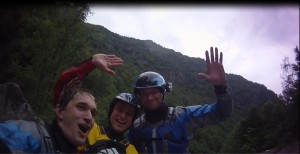 My team mates and I had a great time paddling in Italy, especially when we were meeting up with the Pyranha Team Van crew there. I hope they'll enjoy their further tour! See you on the river!