Having spent the last two seasons in Norway I had been informed by a number of reliable sources that everything else is just training for BC. Well to sum up creeking over here the word 'adventurous' closely followed by 'awesome' seem most appropriate. On the whole most runs are steep, continuous and committing just the way we like it! Plus on arrival I was quickly informed that this season boasts the second highest snow pack on record, 16 metres on the tops. So hopefully the season will be a long one accompanied by juicy flows.
My good friend Maxi Kniewasser, a fellow Pyranha paddler (who nearly all the photos have be shot by) has been showing me down the local runs, upper middle Cheakamus the Ashlu and of course the Callaghan (which is just 5 minutes away from our pad). The Callaghan is the ultimate after work run, full of awesome boof, technical rapids and of course the classic 6 metre waterfall.
One thing which seems to be common on all runs is the presence of at least one rapid named 50:50, or a name of a similar meaning. My favourite quote from Maxi which precedes these drops is pretty classic and usually starts with "no one really understands the line down this drop".
After spending 2 weeks in Whistler soon the time came to venture on are first mission. The location decided was Hood River, Oregon, for some action on the Little White Salmon and the Salmon River; both of which certainly did not fail to impress! Perhaps one of the most exciting carnage stories is one participated in by myself.
We came to the last drop which inevitably was one of the previously talked about 50:50 style rapids. Having a quick scout from river right, the line from what we could see looked pretty straight forward, but given the line was on river left meant we couldn't see much more than the rocks blocking any other line. But anyway, I went first ended up boofing the first drop, boofing the second followed by digging in the anchors to pull me past the hole. Then wham, my paddle jammed in the rocks my hands ended up pinging of the paddle and off I went, now upside down and paddle less. With a swift hand role; which with hindsight simply delayed the inevitable, I was now heading backwards down a salmon weir; an attempted backwards hand boof was not surprisingly unsuccessful. Side surfing a man made weir, with no paddle, for future reference in not the best plan and eventually results in ejection. Also I would like to thank all the locals for info on water levels and perhaps more importantly the local yummy mummy who showed us how to party hood river style!
The new large burn has been the boat of choice by both myself and maxi for the season and wow in all seriousness I can confidently say its the best boat I've ever paddled. Its fast, boofs sweet, easy to correct and my favourite, it planes perfectly when boofing into eddies and landing drops. Well done to everyone at Pyranha for coming out with this master piece!
Peace out
Me on the Ashlu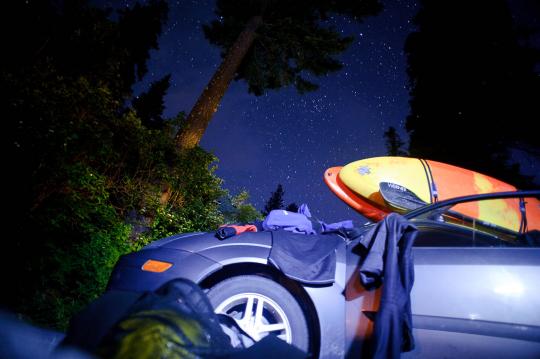 The wheels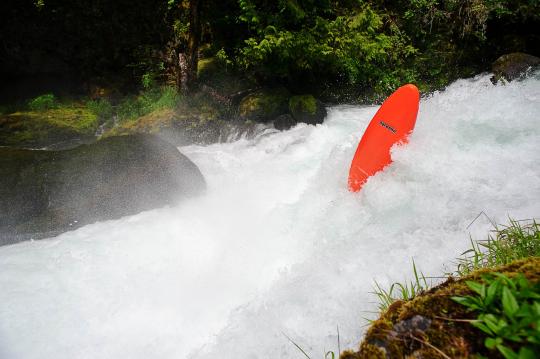 Me eating s*** on the little white Oregon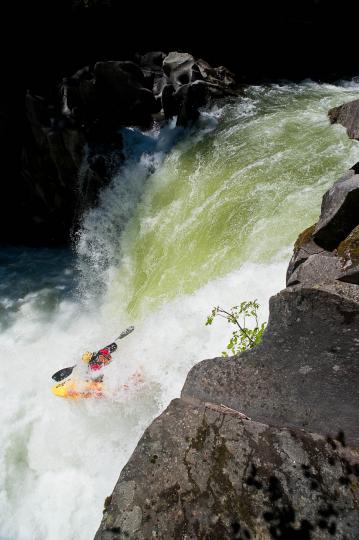 Maxi styling the waterfall on the Callaghan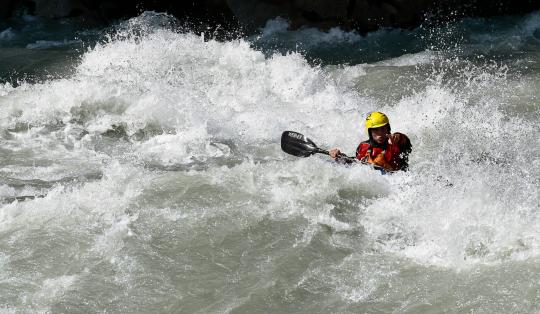 Maxi on the Elaho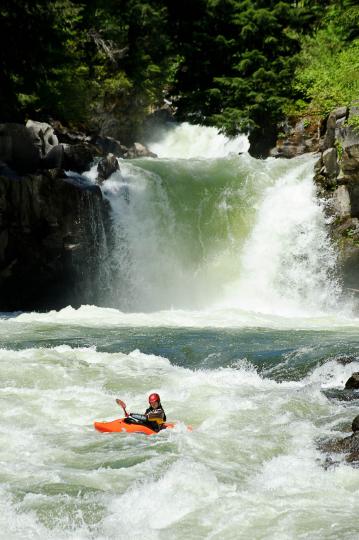 Me just after the waterfall on the Callaghan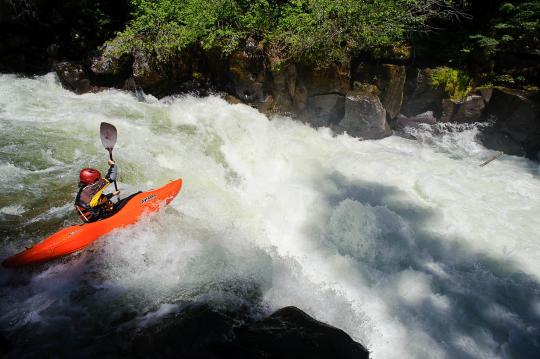 Top boof Callaghan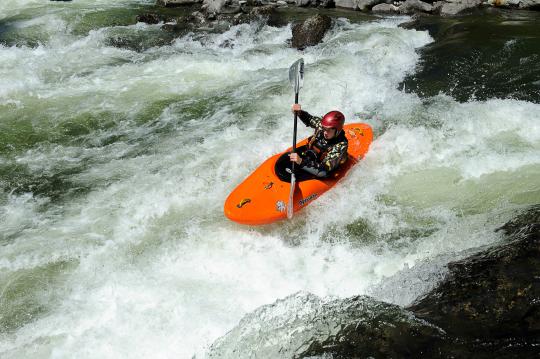 2nd to last drop on the Callaghan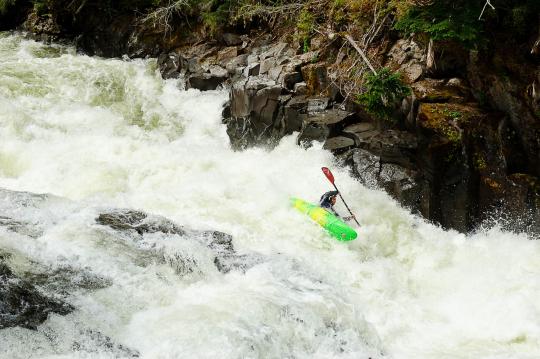 Si on Old Dirty Bastard (Callaghan), one of theose 50:50 at best rapids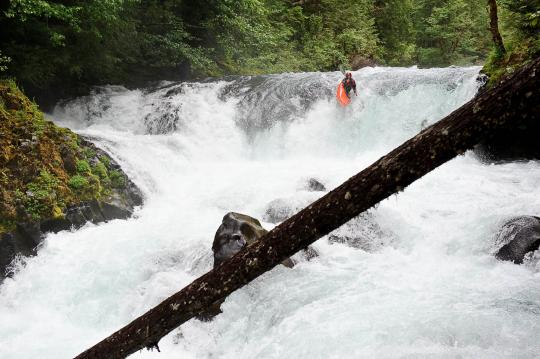 Me on the Little White Salmon, Hood river