I just got back to the states from a sweet paddling trip to Dominica. Not to be confused with the Dominican Republic, Dominica is a small country in the Southern Caribbean. It the Island where they filmed Priates of the Caribbean. It is roughly the size of New York City, but it has over 300 rivers and a peak elevation of 5,000 feet. Naturally, we decided to go check out the rivers and waterfalls. I went with 3 other paddlers and a writer/photographer from Outside Magazine to see what we could find.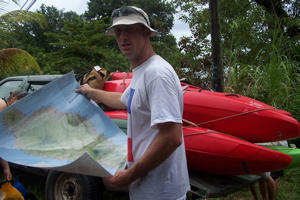 The first river we paddled was the Titu Gorge. It was basically a 50 foot deep bedrock crack in the side of a mountain. It was often only a couple of feet wide and so dark that there were hundreds of bats on the walls at many points. If the cliff walls were not overhanging, the trees in the jungle were. Lots of slides, waterfalls and the constant fear of a flash flood. It was an incredible unique river.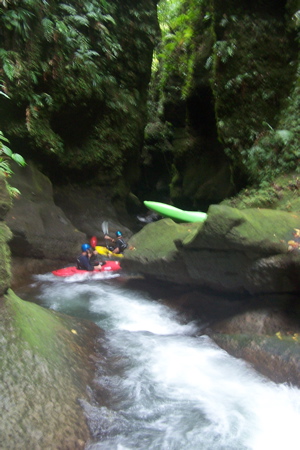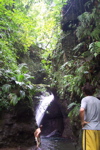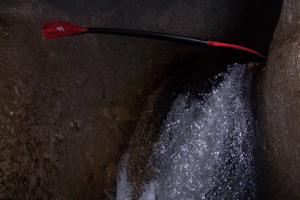 For the next week we paddled as many rivers and gorges we could. Knocking off a new first descent every day. Incredibly deep and isolated gorges, good bed rock, quality boulder gardens and of course terrifying seives were all over the island.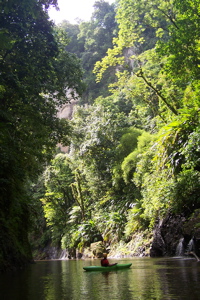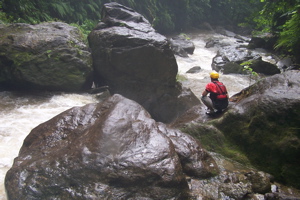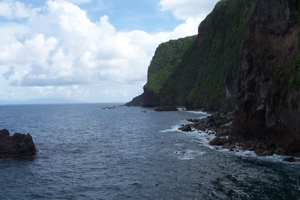 Unfortunately we couldn't do some of the rivers we wanted to because of the lack of rain and of course it flooded the day after we left. I think it would take several months to really explore most of the rivers on the island.
It was definitely a really cool trip. The people are really nice and there is some amazing local reggae music.