We are all packed and ready to go. The Pope Mobile is loaded up and sitting low on it's suspension. Sounds about time for an expedition Fran and Dave style! Our flight is at some ungodly hour tomorrow morning, Dave, Lowri and myself are picking up Niamh on the way so all thats left to say is Ciao!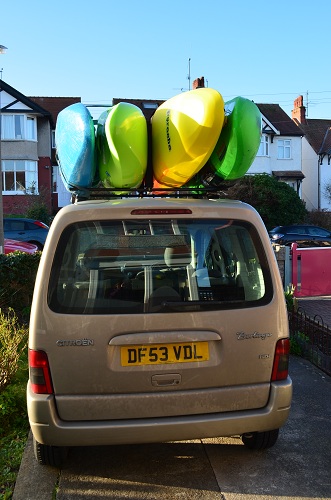 Think of us as we deal with getting kayaks onto the plane!
Over and out for now.
Fran