A whitewater Mecca for every paddler!
This winter, I was lucky enough to return to one of my favourite kayaking destinations. Filled with waterfalls, steep creeks, empanadas and sunshine. Yep, you've guessed it, Chile!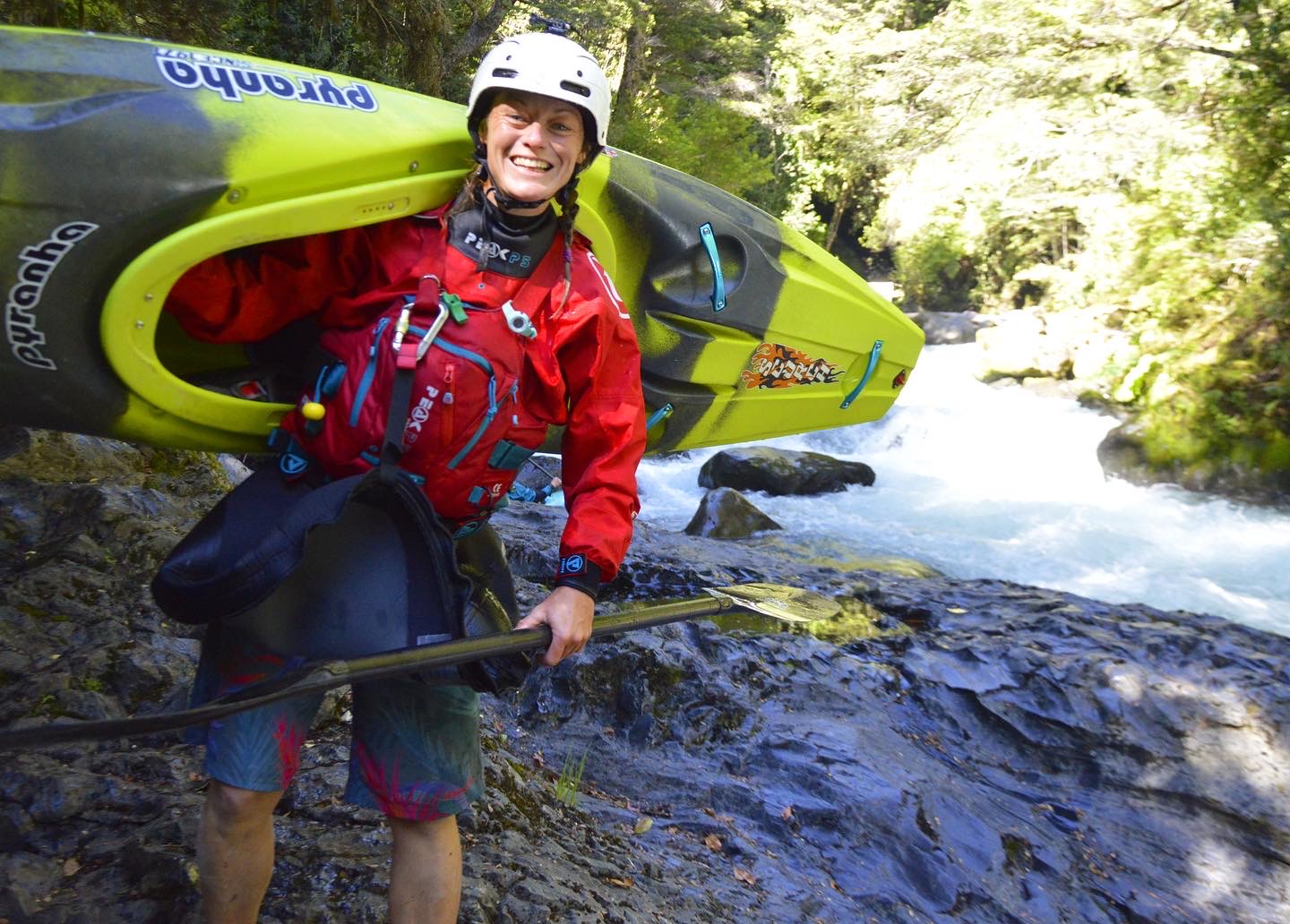 Guiding in two very different parts of Chile took me to a real mixture of whitewater, and despite having paddled here a lot, it wasn't until this season that I realised just how great this place is for every level of paddler. Here's a little of what I got up to…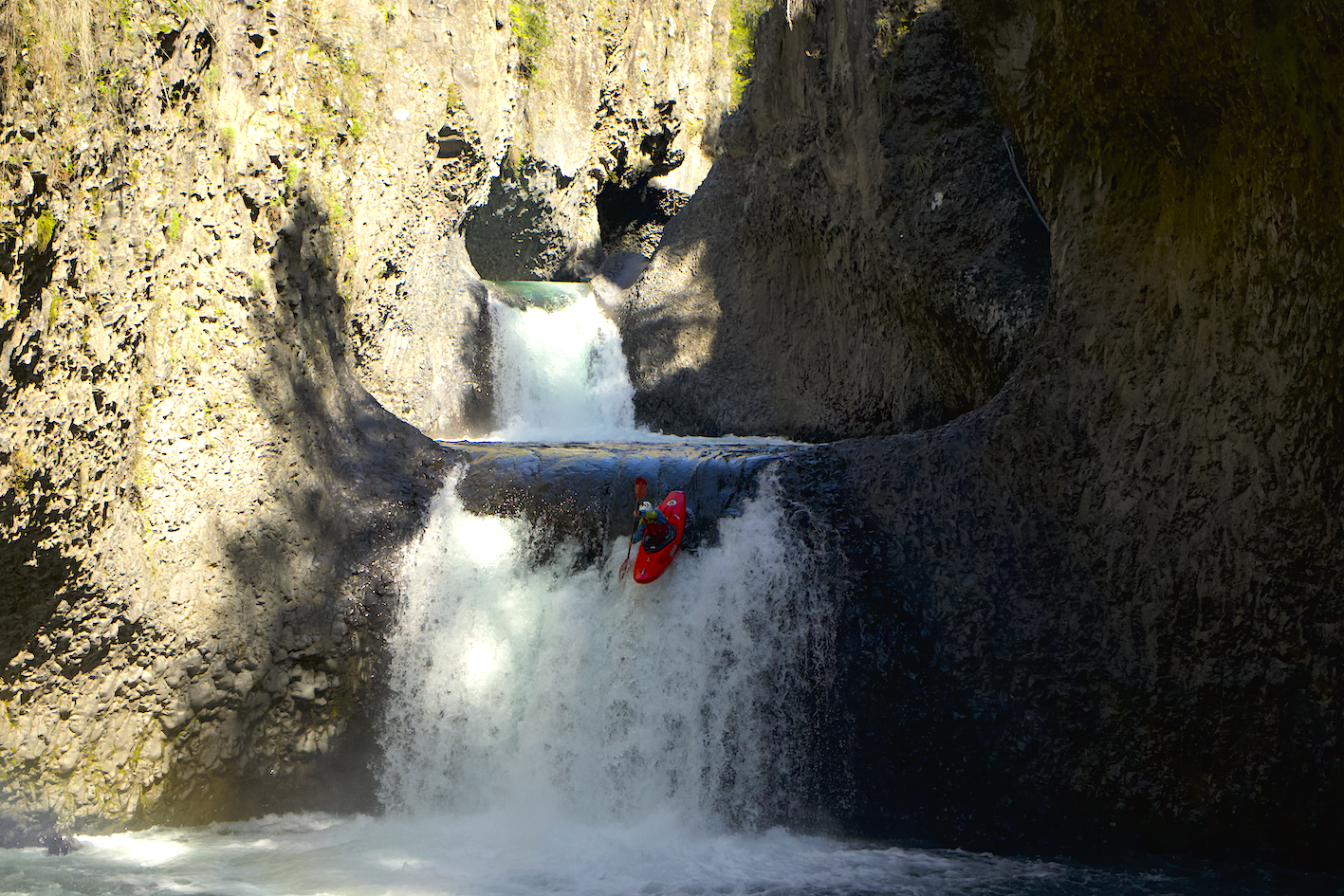 My trip started at the Río Claro, guiding with one of my favourite people to be on the river with, Eli Castleberry. Here, the crystal-clear snowmelt passes through deep, basalt rock-walled canyons and over numerous perfect waterfalls. Many international paddlers rent trucks and make the journey to the Parque Nacional Radal Siete Tazas, just south of Santiago, to paddle this very special river. 
The two most commonly run sections are Siete Tazas (Seven Teacups) and Veintidos (twenty-two). The Siete Tazas are perfect for warming up and practising your boof/waterfall technique, as well as getting a taster of being in the canyon. It's also a super fun section to lap and just enjoy! Although this part of the river is an easier and more accessible section, knowing how to get in and out of the canyon is very important. Missing the takeout could result in an unintentional descent of 'La Leona' (an 80-footer) just downstream!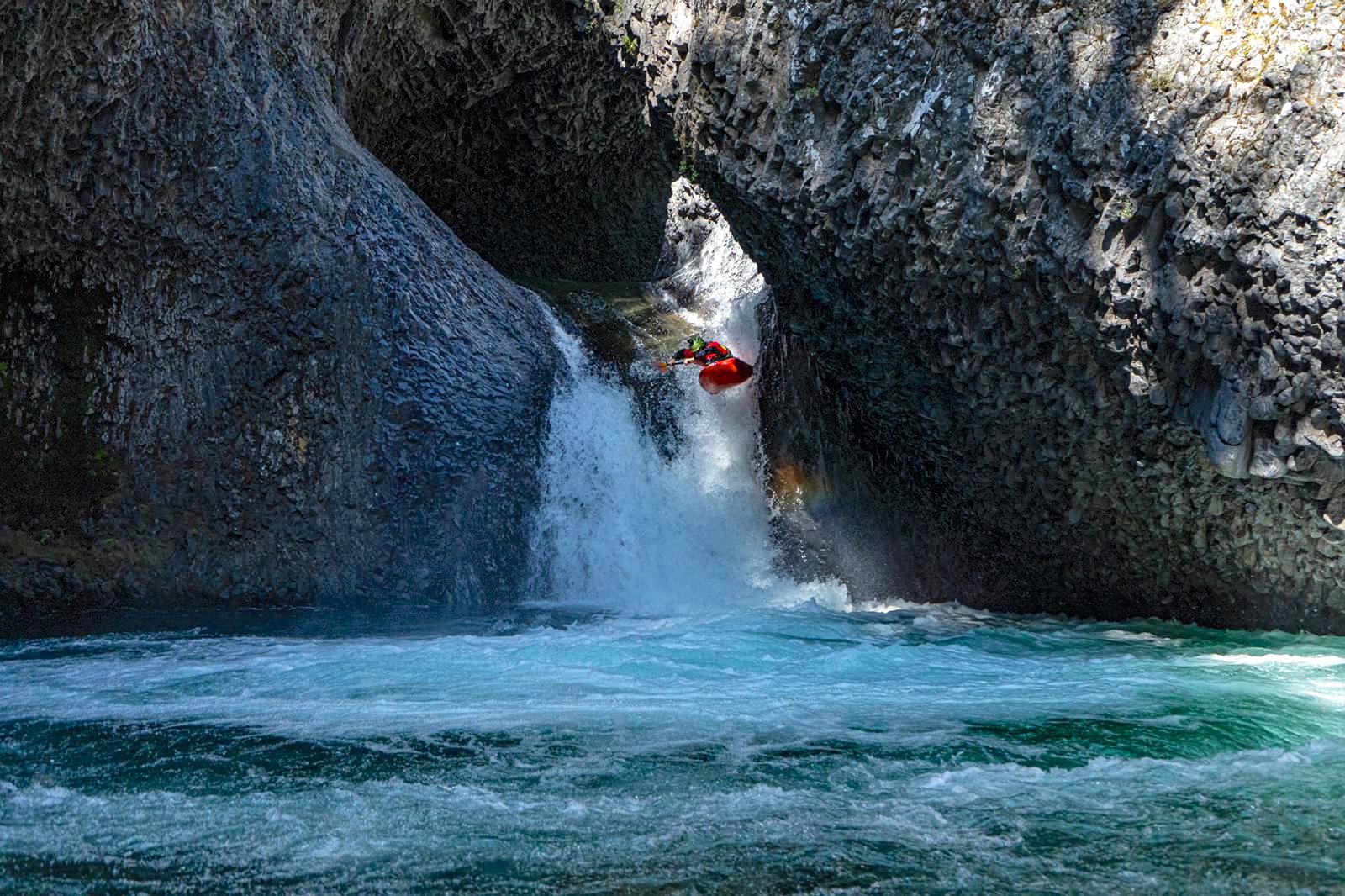 Veintidos is the dream section for a lot of paddlers. Challenging, committing and lots of clean waterfalls (twenty-two, in fact). The drops vary in size and style, ranging from small ledges to 30-footers, as well as some super tight corridor rapids. All this action, whilst in a deep, and at times very narrow, steep-walled beautiful basalt canyon. Again, having someone in your team that knows the section is very handy unless you're happy dropping off multiple blind horizon lines into whatever awaits you below!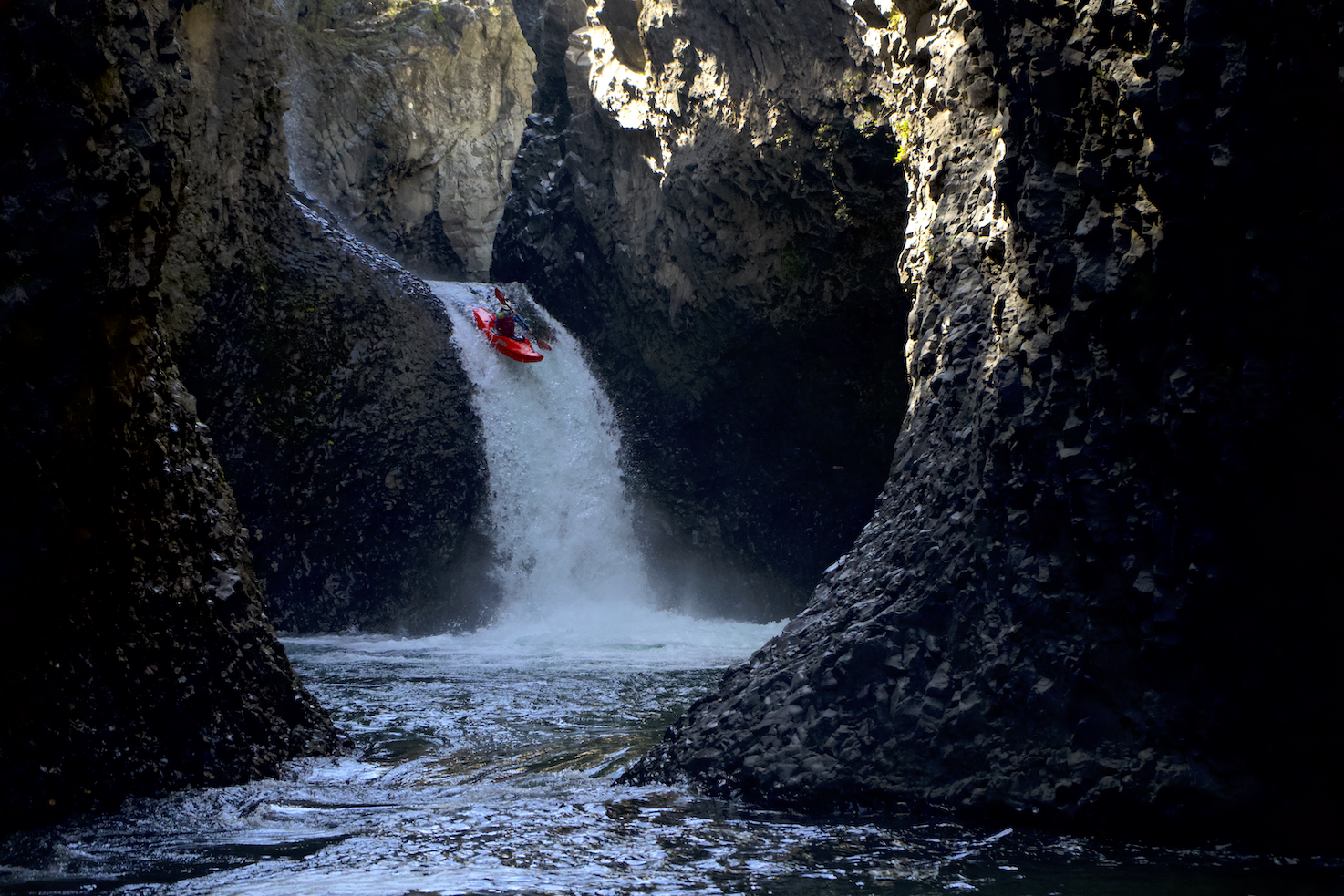 If you're feeling good on these two sections then you might decide to paddle Entresaltos into Garganta (throat of the Devil). An epic day of adrenaline highs, twisting waterfalls, tight hallways and more of this beautiful canyon. This section is a step up from Veintidos and very committing, so go with someone that knows it and don't forget your splits! An epic in here would be pretty difficult to resolve. However, if you have the right team/levels/knowledge, you're in for an awesome adventure!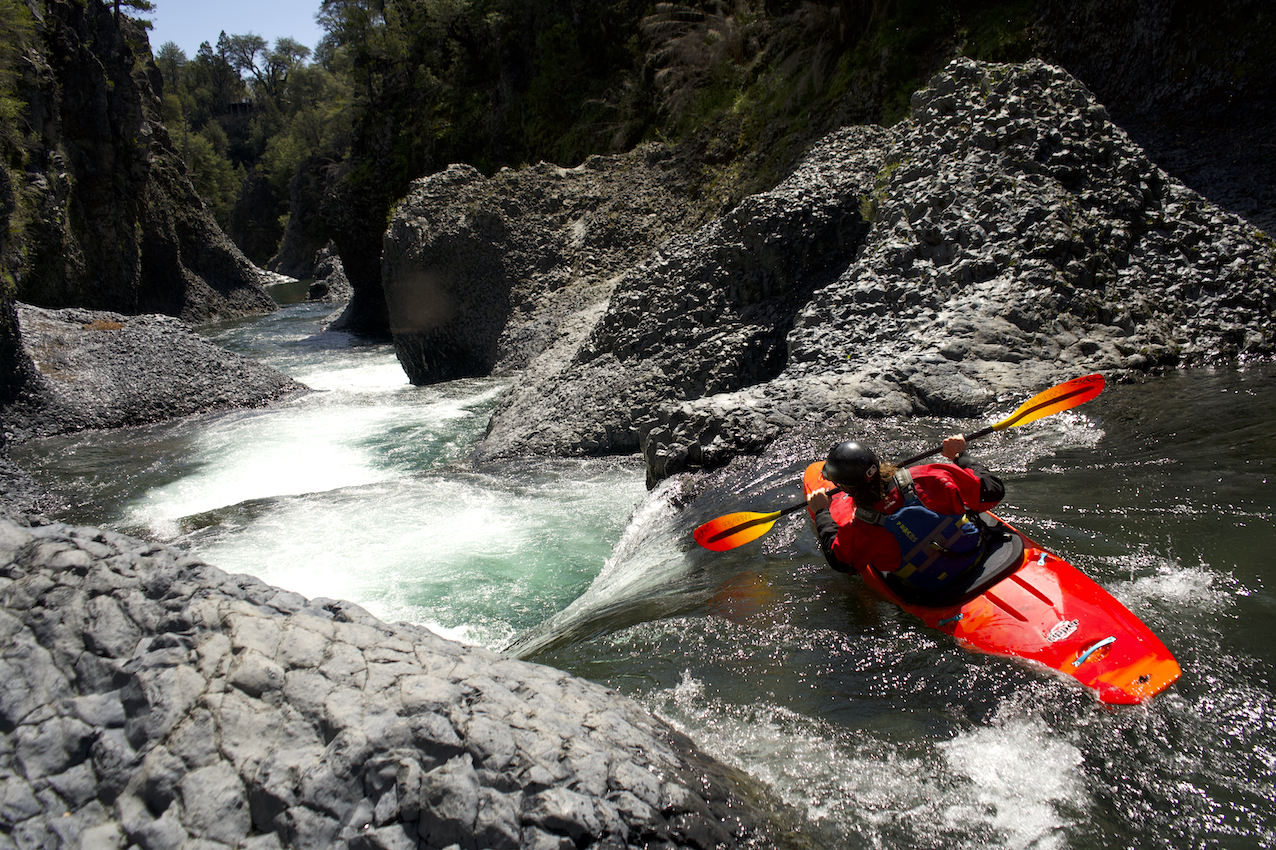 After almost a week of paddling in this free-fall paradise, it was time to head a little further south, to the town of Pucon. Kayak Chile's base at the put-in for the Upper Palguin was my home for the next 3 weeks, which meant lots of laps and lots of fun! (Big thanks, Ben May!). Together with Ben, Josh and Tom of Rapid Skills, as well as the awesome Flo, we would be guiding on some of the area's best rivers.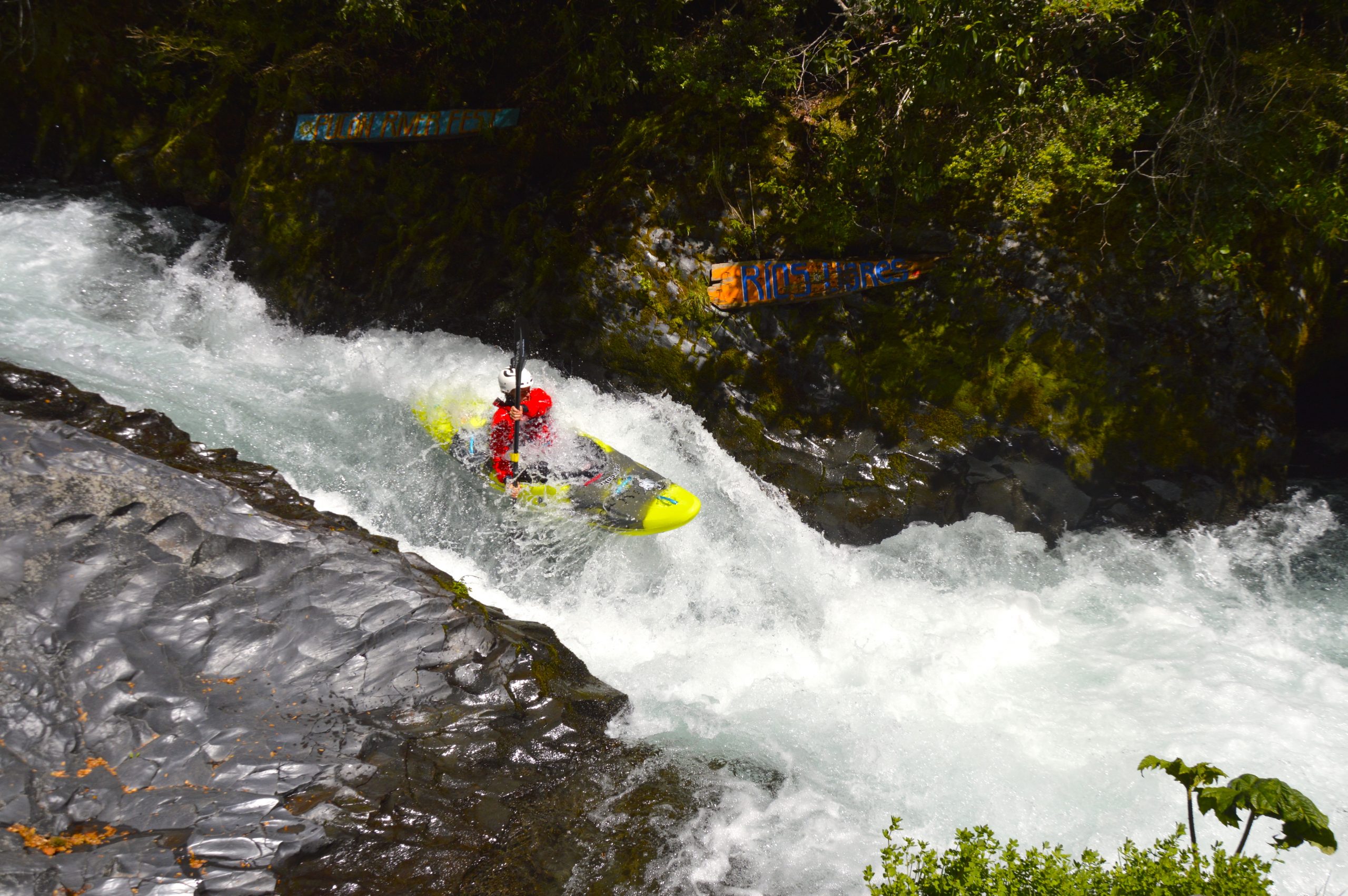 Aside from the Palguin, Pucon's other local run is the Río Trancura. Both the upper and lower Trancura are great sections and are often run together. The upper hosts several bigger and steeper rapids (with the option to run, or run away from, the impressive Mariman rapid!), whilst the lower provides big water fun and plenty of good play spots.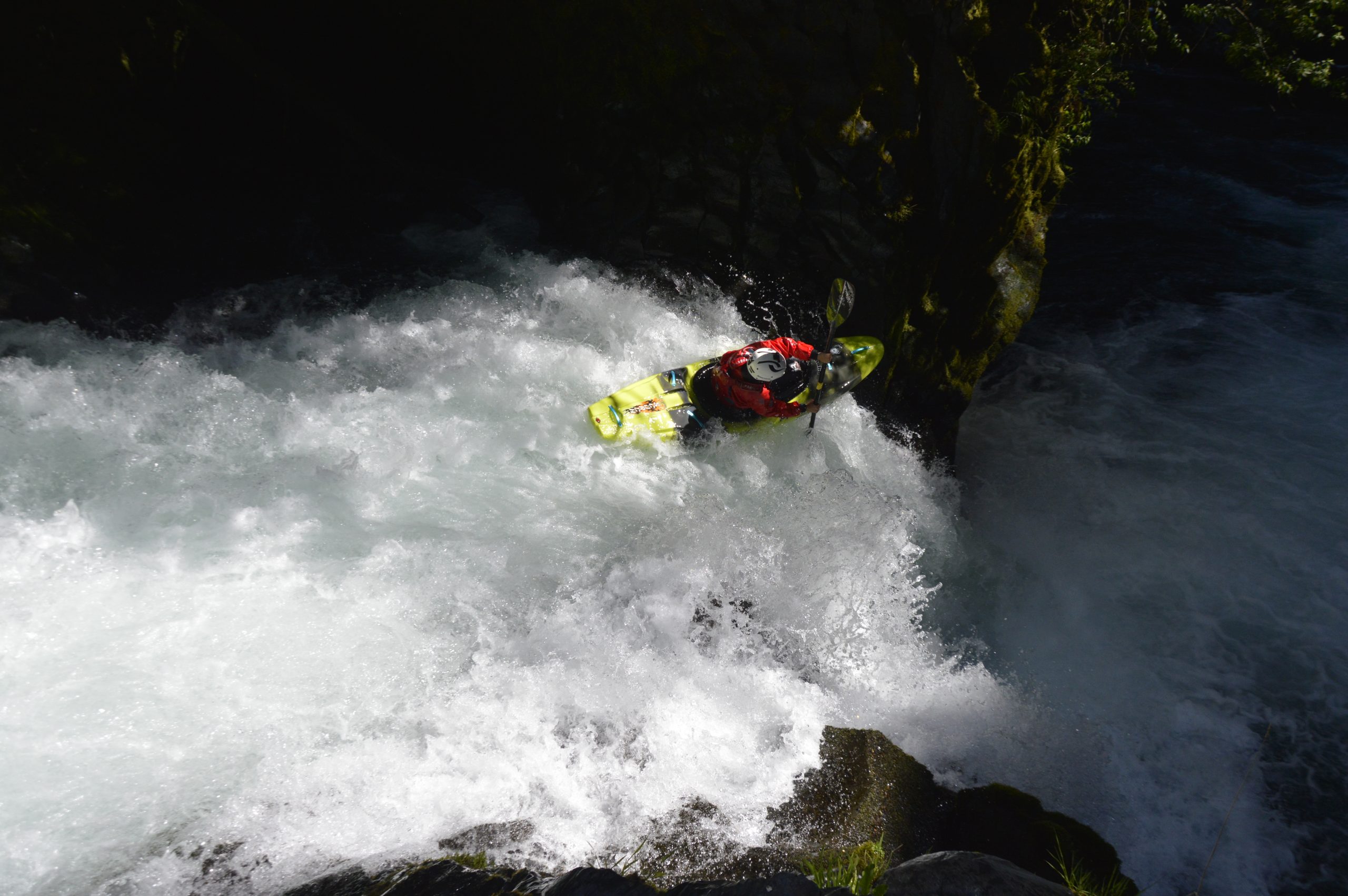 Once you've nailed your line on the Palguin's double-drop and 'rode the lightning' on the upper Trancura's Feo rapid, or surfed every wave on the lower, you might be keen to check out some new rivers. Many of which are a little further away, but the couple of hours in the truck are eminently worth it. Before you know it, you'll be well-rewarded with several choices of varied and beautiful whitewater gems, with options for every level of paddler.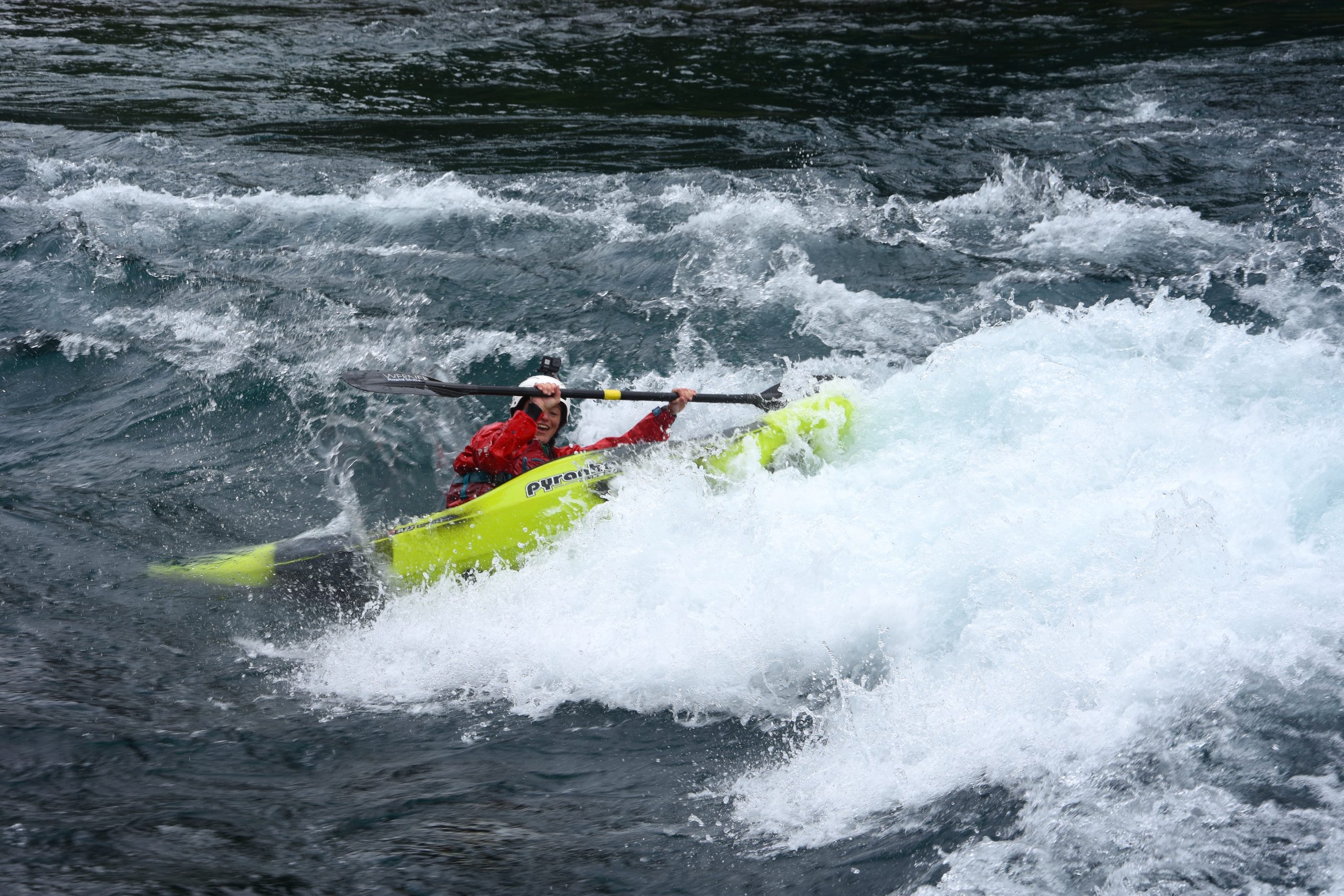 The Fuy, for instance, has multiple sections ranging from fun class 3 full of boofs to more full-on class 5 with a must-run 50-footer. It also has some of the bluest water you'll ever see! 
The San Pedro is also famous for its crystal clear waters, in fact, some people even take snorkels to check out the riverbed's crazy rock formations! This river is super fun, full of big wave trains and lots of surf spots. You can also do the San Pedro as an over-nighter and sleep under Chile's spectacular star-filled skies!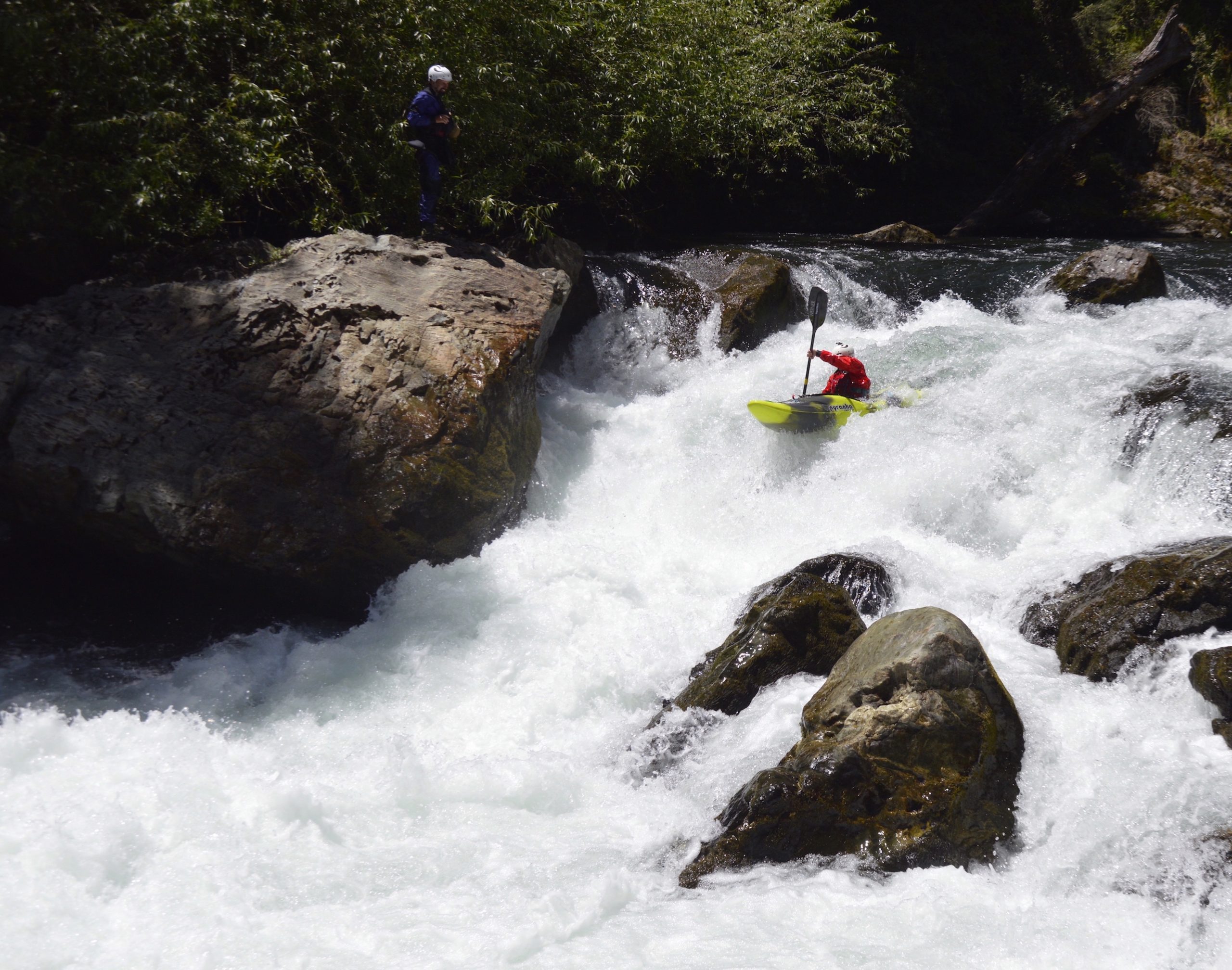 The Maichín is also a highlight river for many paddlers. Passing through a lush forest, this sweet gorge is packed with technical, pool-drop rapids. The 'Crux' consists of several steeper boulder rapids and ledges, which can be run as one long, super fun combo or broken down into individual segments, all of which can be scouted and/or portaged. After the Crux, there's one more bang, before one of the most scenic paddle outs ever!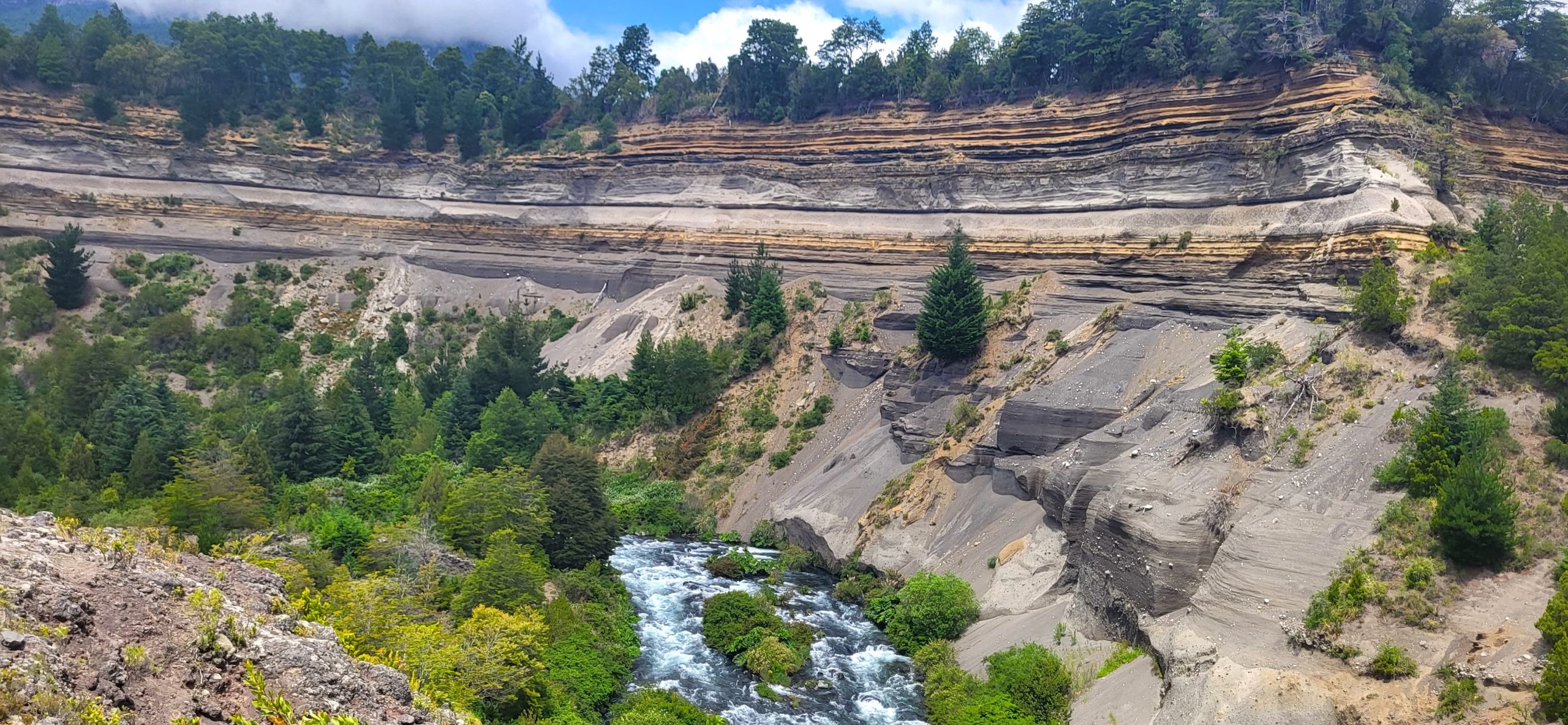 The Truful Truful river runs through the beautiful Conguillio National park, where you're surrounded by tall canyon walls layered with ash from eruptions of the Llaima volcano. Make sure to check out the scenery before putting on, because once you're on the water you're probably not going to notice anything except the next boof! This river is super fast and continuous but low-stress and a LOT of fun! There's one huge rapid, the 'Trufuliser', which is mostly portaged – unless you're feeling particularly sendy!
All these rivers, plus many more, are the reason why many paddlers return to Chile, year after year. The variety, quality, quantity and accessibility of whitewater here are pretty unmatched. Despite this, I frequently hear paddlers say that they want to visit Chile but don't think their kayaking ability is good enough. Believing that all the rivers will be too hard for them or that Chile only has massive, stout waterfalls. 
Before my first trip here, I had also thought the same and put off coming for quite some time. Having now spent much time here, exploring many different sections over the last few years, I can say with certainty that any level of paddler can have an incredible time in this whitewater paradise. So if it's not already, get Chile on your whitewater wish list! 
Big thank you to everyone that made my time in Chile so awesome. Particular thanks go to Eli Castleberry, Ben May of Kayak Chile and Josh Telling and Tom Botteril of Rapid Skills for the guiding opportunities, hospitality, ice cream, pancakes, photos and most of all – the awesome times on the rivers of Chile! And a HUGE thank you to Pyranha Kayaks for the epic boof machine, aka small Scorch!