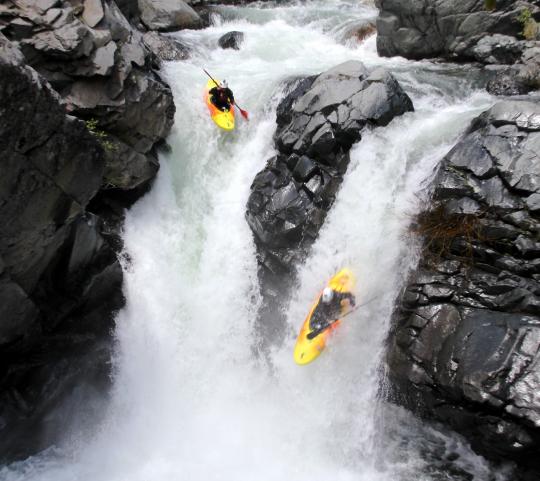 The Seiler brothers running one of many waterfalls on the N.F. American River "Royal Gorge" photo: Robby Hogg
Sunday morning July 10th 2011 I awoke with a plan. After catching word from friends the previous week about the classic California class 5 overnighters' finally "dropping in" to runnable levels, a dream inspired me to hop on a plane to go kayak some of the best rivers on the planet!

While lying in bed after an intense dream about kayaking the infamous Royal Gorge of the N. Fork of the American river, I had run once before 4 years ago, I sent a text message to my brother Graham that read, "Let's go to the Royal Gorge this week!" Expecting him to question my sanity, he instead responded with a simple, "OK".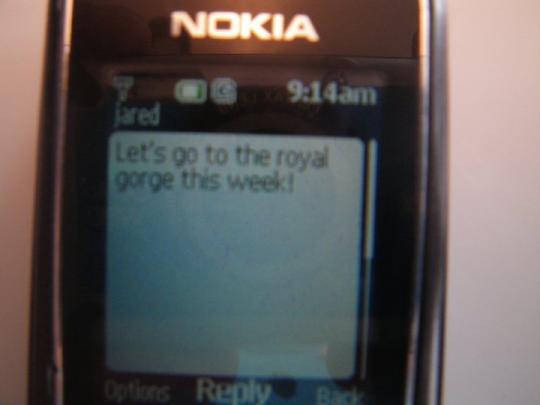 With that response, I went online to find plane tickets. 440 bucks round trip from Newark, New Jersey to Reno, Nevada…a little steep but not bad for last minute, and with some money saved up from working all spring and summer it seemed worth every penny! I then called my good friend in nearby Truckee CA and team Pyranha paddler, Shannon Carroll, and asked her if she knew of any used Burns we could buy out there for a two week Cali kayaking trip (so we didn't have to fly with boats)…and… if she could pick us up at the airport? She did, and would! I told her to buy the boats and I would pay her back, hoping that I could sell them after our two week trip. Then, I called Dave Fusilli, while on the Demshitz tour in the Pacific Northwest, and got him to pick us up 2 Werner Powerhouse paddles' from the Kayak Shed in Hood River OR and hand them off to Evan Garcia and Fred Norquist of Bomb Flow TV, to bring to Cali on their way down.
The final plan was to fly out tuesday morning with just helmets, life jackets, skirts and other checkable essentials and meet up with Shannon and the boys tuesday afternoon, pack boats, and put on the Royal Gorge Wednesday morning. It was a tight schedule, but fully doable, and it worked magically!


Quite possibly the most EPIC Royal Gorge trip in history, our group of 12 had 4 "Royal Flushes", meaning 4 kayakers in the group ran every big drop on the river, and 5 others, Graham, Shannon and myself included, ran all but one, (the one being "Scotts Drop", a nasty complex two stage 100 footer, 40 vert to rolling 60).

Shannon and I stoked!

Shannon Carroll on Heath Springs 1.

Jared Heath 1. photos : Robby Hogg

Graham on Heath 1…probably the most photogenic waterfall in the world…actually harder to stick than it looks…

Heath Springs Gorge. What a place!

Graham and I scouting Heath 2. photo : Robby Hogg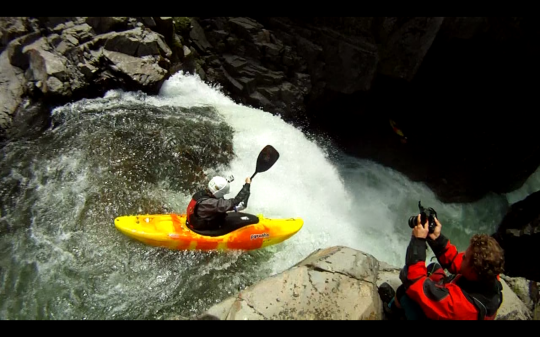 Graham running Heath 2.

Looking serious in the Crux Gorge.

The choice whiskey for the Royal Gorge.

Boofing above Rattlesnake falls.

Smiling big above 50′ Rattlesnake falls at the end of the 1st day.
I wasn't planning on running Rattlesnake at the end of Day 1. We decided to camp directly above the falls and a few of the group members decided to run it that evening. Most had plans to run it first thing in the morning day 2. After running Heath Springs Gorge and the Crux gorge we were all pretty tired but some had the idea to get it over with rather than think about it all night and have to run it first thing in the morning. After watching 4 people stick it, and a swig of whiskey, I decided to gear back up and give it a go! It was so good, I ran it again the next morning!

Group camp at Rattlesnake photo: Robby Hogg

Graham running Rattlesnake Falls while crazy kiwi Ryan Lucas hucked a gainer off the river right wall!

Graham on the Perfect 20′ Photo : Evan Garcia
Rapidly approaching Scott's Drop on day 2 nerves were high. It was the one we all had on our minds. When the time came to buck up, only 4 brave dudes wanted it bad enough. Rush Sturges went first with an amazing boof off the top drop landing flat followed by a little stuffage against the left wall on the crux move on the bottom 60 footer into a back freewheel to straighten it out for a bad ass line! Evan Garcia went next taking his time with his line eddying out in between the two drops and set it up perfect for the bottom drop. Dan "skippy" Simenc followed next with a buttery soft line and Ryan Lucas went last with one of the cleanest lines. An amazing drop to watch the boys run, deep in the wilderness, far far away from any hospital… on a drop that can definitely send you there!

The Group at Scott's photo: Robby Hogg
After much stoke from watching the show at Scott's people were fired up to go big. Luckily, we had the tallest single drop still ahead, 70 foot Wabena Falls. 9 of us decided to run it with… a plethora of interesting to straight up horrible lines. I probably took the cake with the WORST line boofing the tricky flake at the lip of the big girl and inverting flying through the air for what seemed like minutes and landing directly on my back to an immediate ejection!

Shannon running Wabena.

Running the lead in to Wabena.

Graham had one of the better lines.

Jared on Wabena.

Landing on my head from 70 feet. Luckily just embarrassing…and I'm sure the video shot will be up for the "carnage of the year award"! photos : Robby Hogg
With sore bodies and 25 more miles of Generation and Giant Gap sections we took off the river and drove straight to the next overnight adventure, Dinky Creek.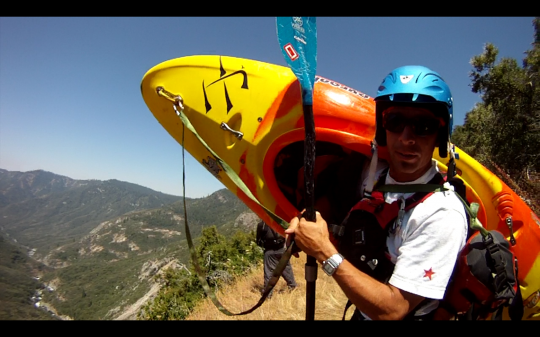 Robby Hogg hiking in to Dinky creek.

Graham dropping in on Dinky Creek.
Dinky Creek was equally spectacular and a little more relaxed. The river can be compared to a ski park for Kayakers. So much fun with the same group from the Royal Gorge trip.

Shannon on one of the first big ones on Dinky. photos : Evan Garcia

Morning of Day 2. All slept well!

Graham on a stout day 2 Dinky. photos: Robby Hogg

Robby Hogg dropping a fun one on Dinky Creek.
After our blissful two day Dinky, we were high on life and realizing that we had made "the best choice ever" to come out to California, especially hearing on the news that it was 110 degrees in Philly, where Graham and I were supposed to be landscaping!
Still on the move with a week left in the trip we partied hard in Sacramento at Robby Hogg's house and half the group lost motivation to head to the next overnight run, the N. Fork of the Mokelumne River aka "Fantasy Falls".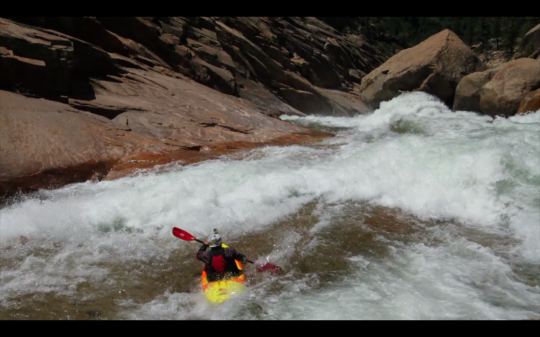 Boulder Slide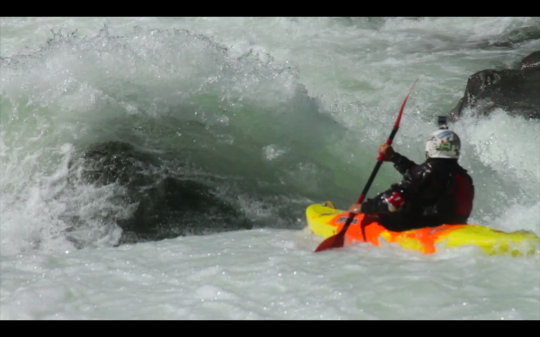 My favorite rapid. The Green Monster!

The easiest drop on the run, Fantasy Falls.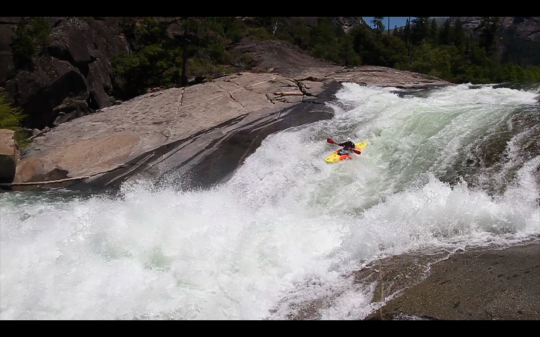 The last rapid known as California Class 3 or "show me your tits"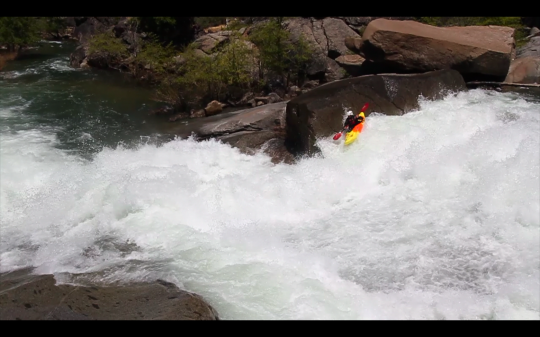 This drop makes a lot of people swim, including both Garcia brothers right before I went which made me choose another line.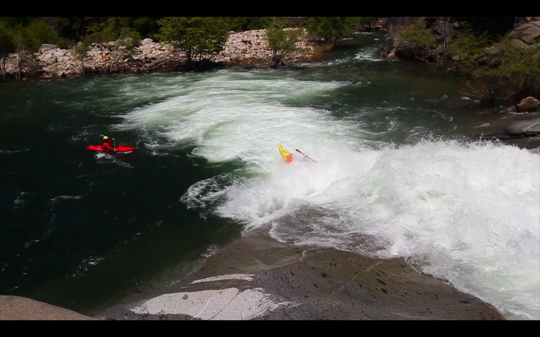 Miraculously I made it through!

Our Fantasy Group. From left, Fred Norquist, Jared (me) Tyler Bradt, fresh off his back injury from running 100 foot Abiqua Falls this spring, and Ian and Evan Garcia.
Fantasy Falls proved to be one of the most bad ass river trips in California and high on my list of favorites!
After Fantasy we headed south to the Kaweah drainage in Sequoia National Park where we spent the remaining days of our kayak vacation and put the icing on the cake!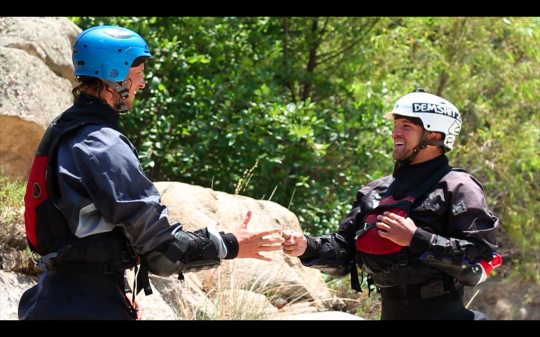 Our buddy Jake Greenbaum convincing us to run the Skyhook rapid on the E. Fork of the Kaweah.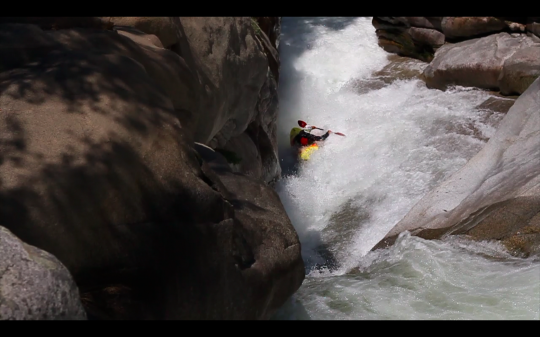 Skyhook! Lean away from the wall!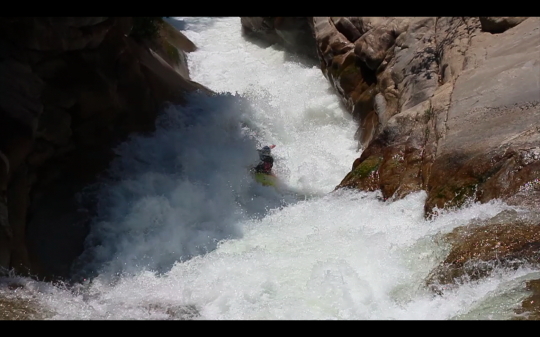 The Toxaway Slide! E. Fork Kaweah has a fun skate park feel at low water.
Back in Philly now and back to work with a big smile on my face and our California Dreams fulfilled. California might be THE best place in the world for a class five kayaker!