With most of the South of England under water we thought we'd try and find some water up in the North East. Originally we'd planned to try and get a run on the River Swale with it's large ish drops and adrenaline pumping ride. Unfortunately the levels dropped too much so we ended up on the classic run that is the High Force to Low Force section of the River Tees.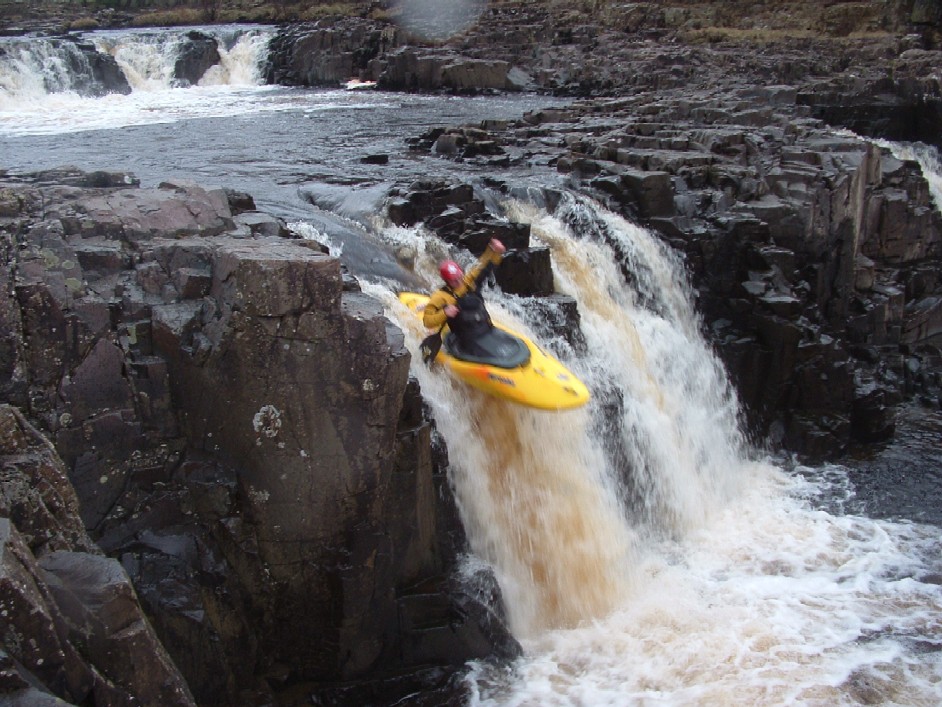 Unfortunately the River Tees was also dead low but it was still a nice run down, although the sections between the mian rapids were a little bump and scrape. The dog leg section was quite a nice run though with plenty of rocks to avoid and small drops to boof. Low Force was as fun as ever and everyone had a fair few runs trying everything from nice boof to trying to go as deep as possible (and the associated air loops!!).
It was nice to get out in my C1 Burn again and practice a few river techniques prior to going to Scotland towards the end of the month. I am really loving this boat and everyone who thought I was mad to have a C1 creek boat seem to have accepted it now. I can't wait to do some more.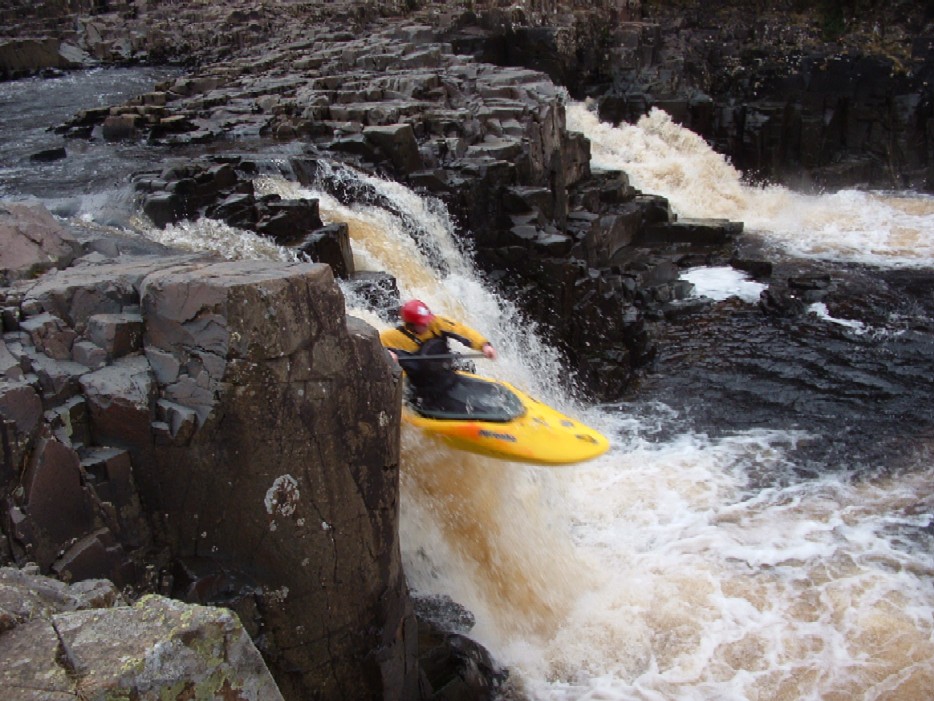 Next up is the Outdoors show at the Birmingham NEC where there is a flat water contest. Keep your eyes peeled for more over the coming weeks.