It's true, it's not a joke.
A french frog with a strange pink helmet ran the Green narrow race for  second time.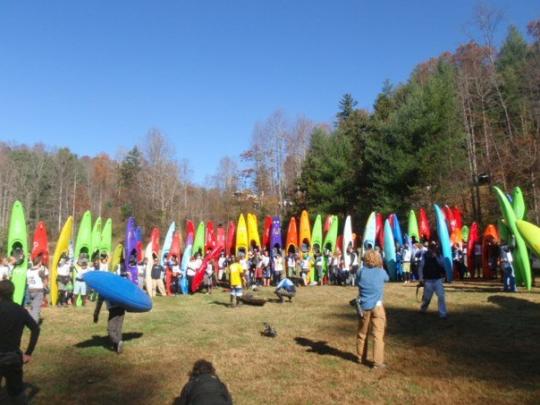 Hungry because he didn't win the last year, the frog trained very hard all the summer to climb at the first place.
After a good run in long boat (3rd place). He was ready for his favorite run: the short boat category with Karnali L.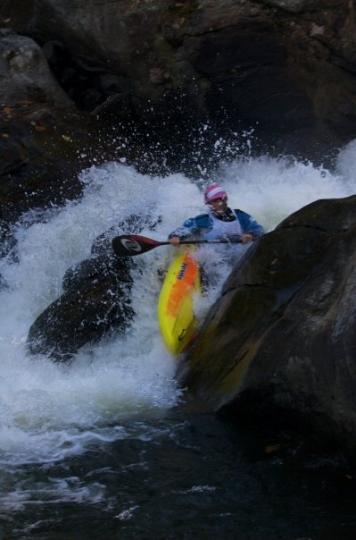 "Go left or die"?  No, go left and go fast !!!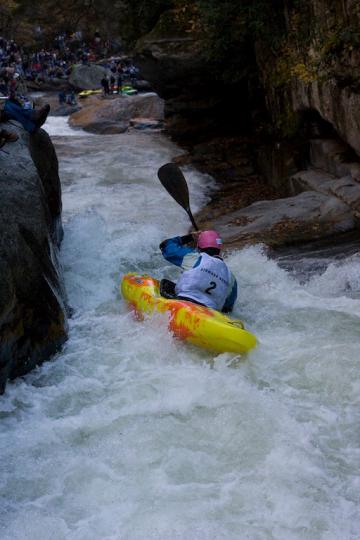 Fly frog, fly in Gorilla!!!
Awesome run !!! Frog was so happy after the finish line. But he didn't win. Andrew Holcomb was 4 seconds faster.
No problem, The frog with pink helmet is second on ironmen.
And he will back on Green river the next year !!!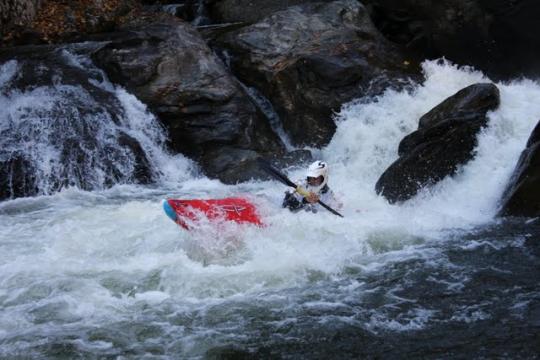 David Fusilli exit to go left.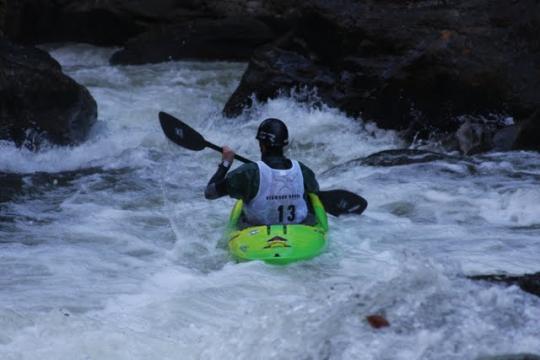 Chan Jones enter in "Gorilla".
Thank you to Dinver for to help me.